Restoring an attic in the historic center of the City of Cuneo, Italy, designers Christian Di Nicuolo and Simone Dalmaso have brought up an appealing contemporary apartment design.  The most important feature in this architectural project is the distribution of light. Equally important is making the most of the available space, as desired by the customer.
They have created an intermediate floor in between and this new floor has been used to make the bedroom, which comprise light in spaces underneath. Both the kitchen area and the bathroom are neatly positioned behind the kitchen wall. A glass floor allows the light to pass to the floor below, creating an effect of a bed laid down on water.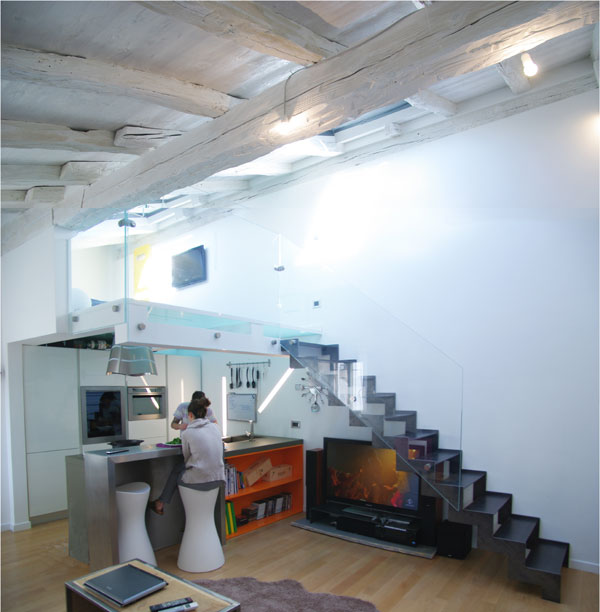 The remarkable stairway and the intermediate floor are protected by a stratified glass balustrade. The stairway has been designed in such a way that it does not interfere too much with the rest. The living room is separated from the bathroom by a laundry with a walk-in closet, with its particular ceiling made of glass and iron beam. The finishing of this little attractive attic is done by the furnishings that speak volumes about the owner's eccentricity. Fancy living in a beautiful attic?