Ever dreamt of living on a sailboat? If your answer is yes, then the architects at Steeltec37 have designed your dream into a reality. The modular Aqua Floathome, as they call it, is located in Lusatian Lake District in Germany. Along with the unique appearance and the nature as your neighbor, the house also has all the comforts of modern living. The idea behind the project, as stated by the architects is that "on a floating home, you can experience the feeling of freedom, combined with a maritime flair- a feeling of which one always has dreamed of. An unsinkable pontoon offers security and provides the basis for a dream – water living".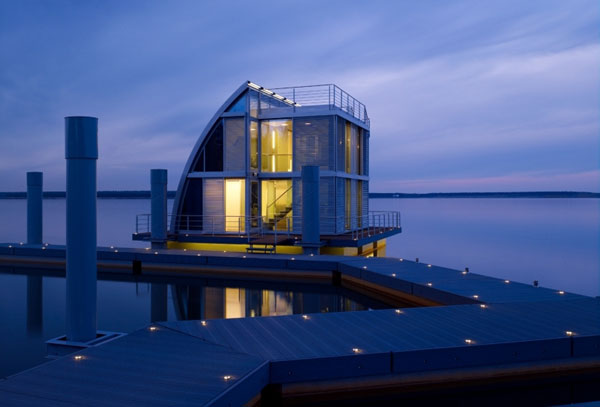 The Aqua Floathome features steel rectangular tubes for support, a vaulted roof to give it that sailboat appeal, an innovative air-vapor barrier membrane and quality thermal insulation. The interiors, designed equally well with tasteful arrangements and floor to ceiling windows for unobstructed view of the surrounding lake, make this house apt for a weekend vacation after a tiresome week at work. Wouldn't you want to live in a sailboat given a chance?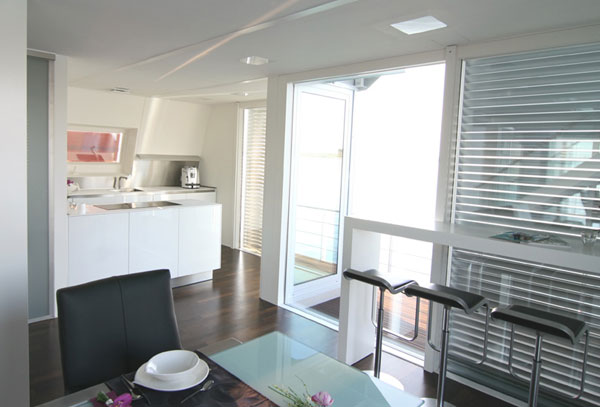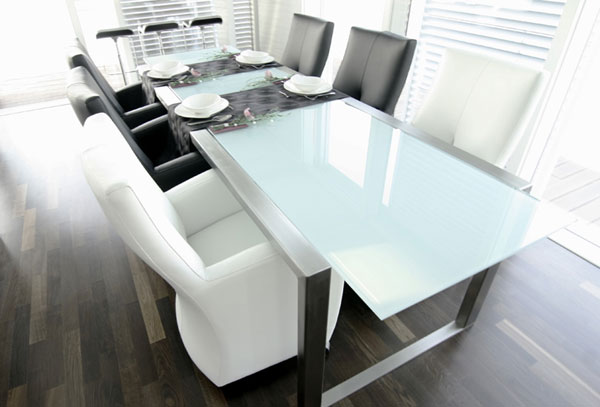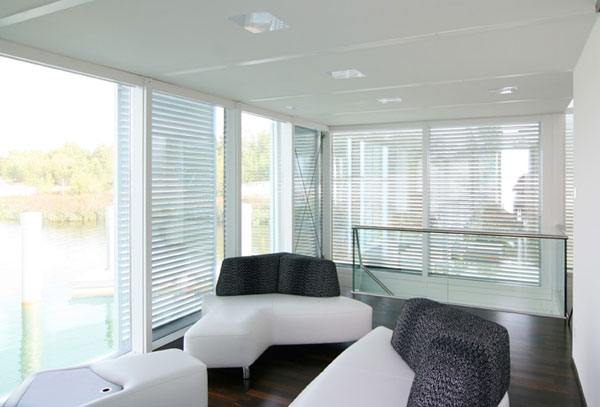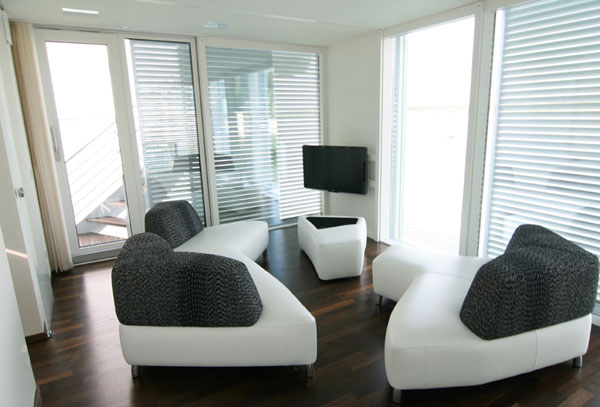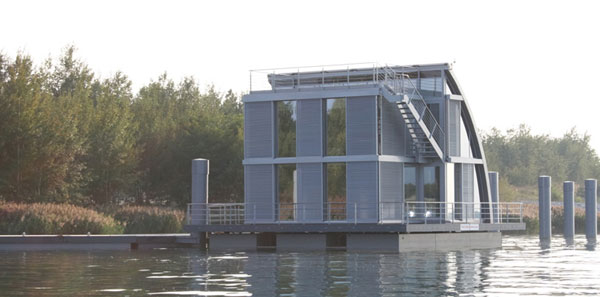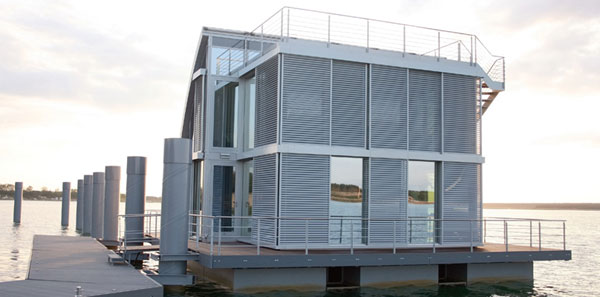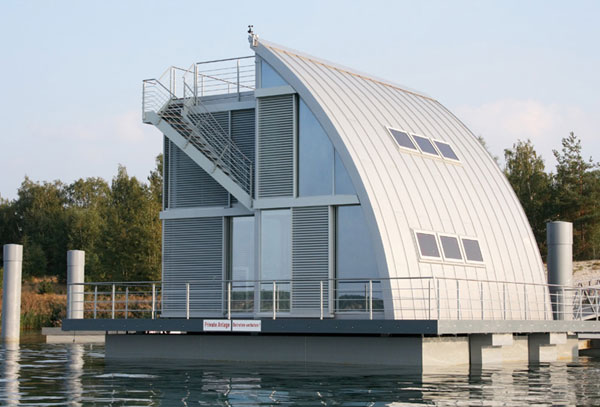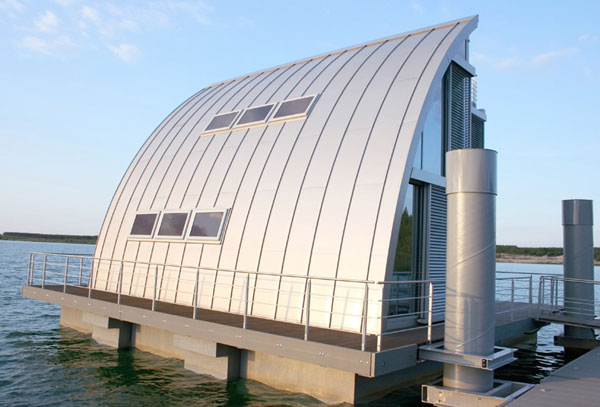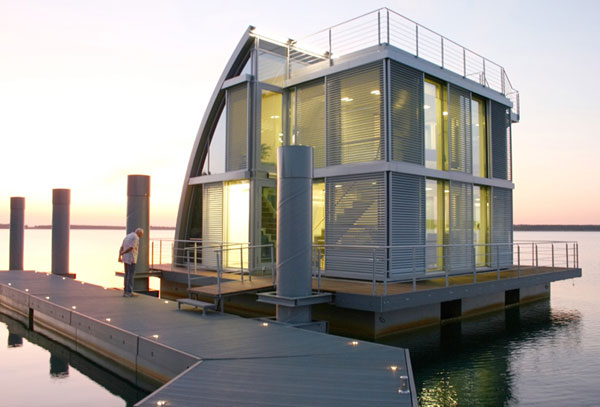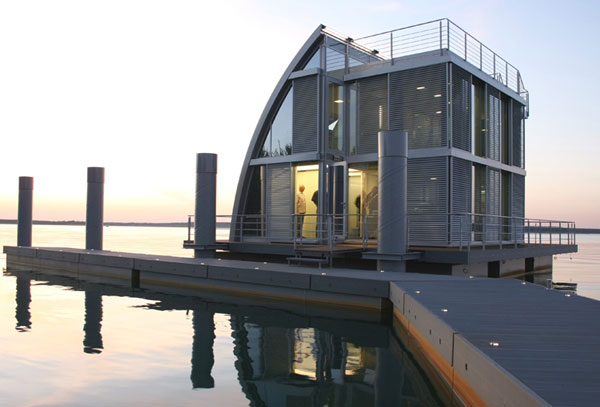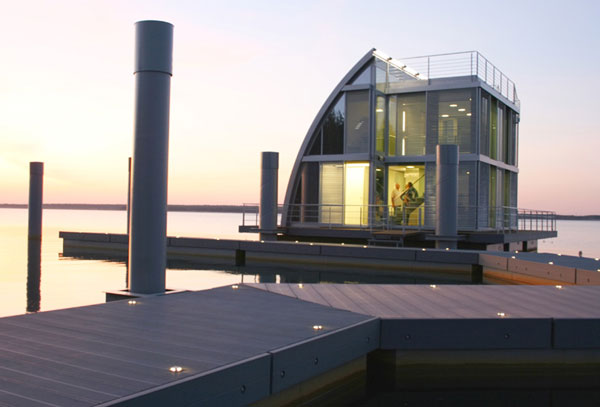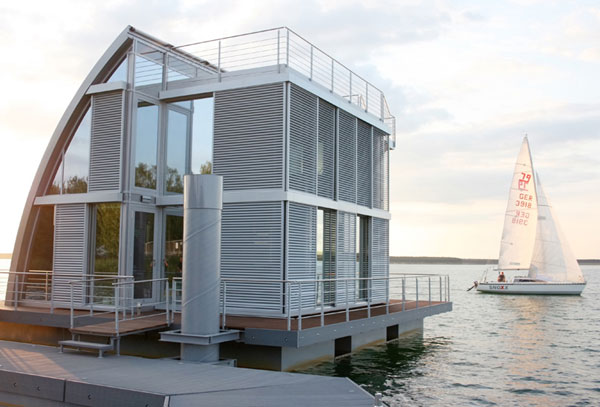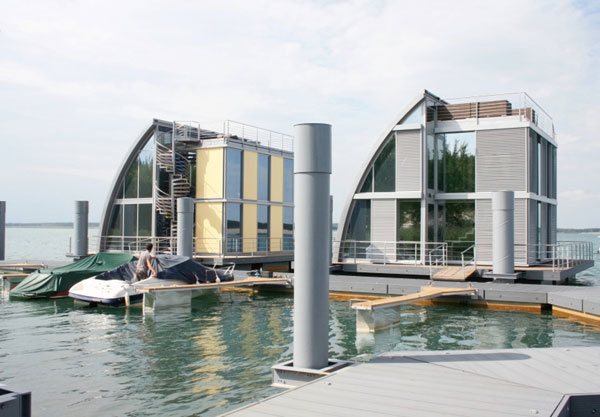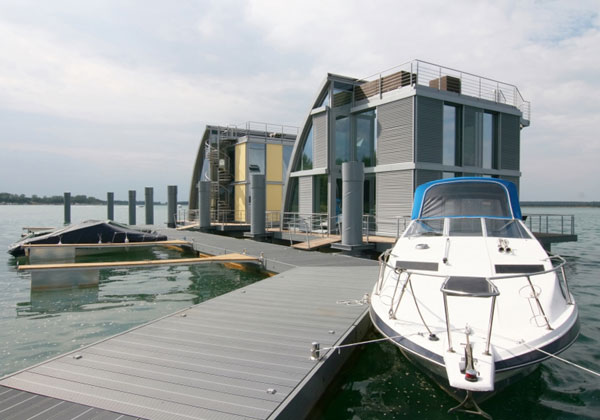 Liked the story? Share it with friends.