Old becomes new! Don't get confused. This is about old-styled brass sinks with a new face, courtesy of Italian company Restart. The material and the finishing style of the new sink are old with a golden touch and elegance. To say the least, it has all in it to change the look of the space where it is kept in. The designers have kept in mind the aesthetic beauty of old world farmhouses to create this piece. Square-shaped and half enclosed, the sink comes with a dish rack and towel bar, which increases its credibility and beauty. The brass sink has a peculiar and aesthetically appealing frontal overhang and edge with an excellent finish. The sink also showcases a fantastic faucet made out of brass with facilities for separate hot and cold water.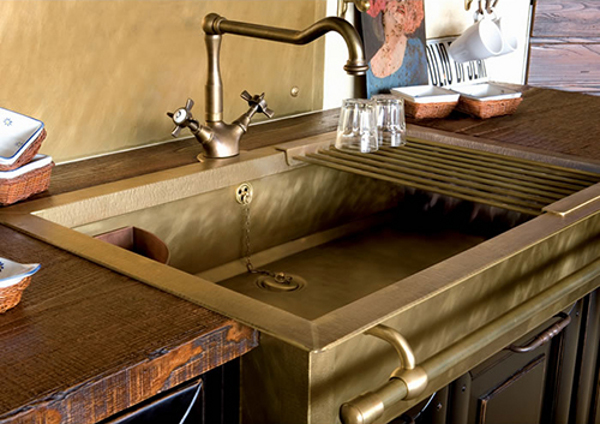 The faucet can be either deck mounted or wall mounted. The new brass sink has a width of 79.5 cm, depth of 47 cm and height of 17 cm. You can also custom order your preferable sizes. The beautiful brass sink will be an aesthetic addition to your kitchen. So, don't you want the new brass sink in your kitchen area? You can head for Restart, where you can also find amazing new copper and stainless steel sinks made by them.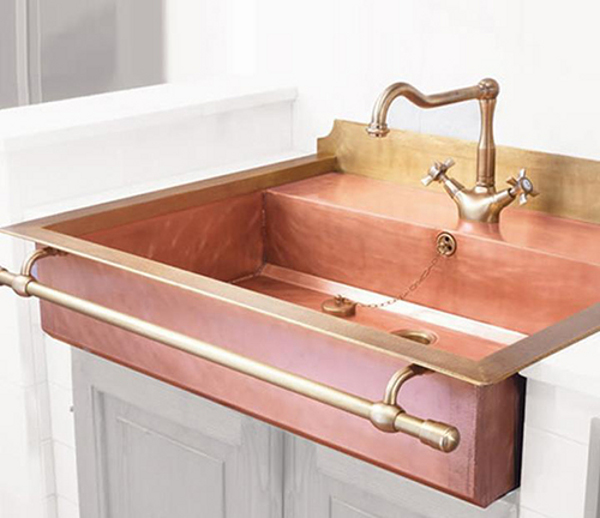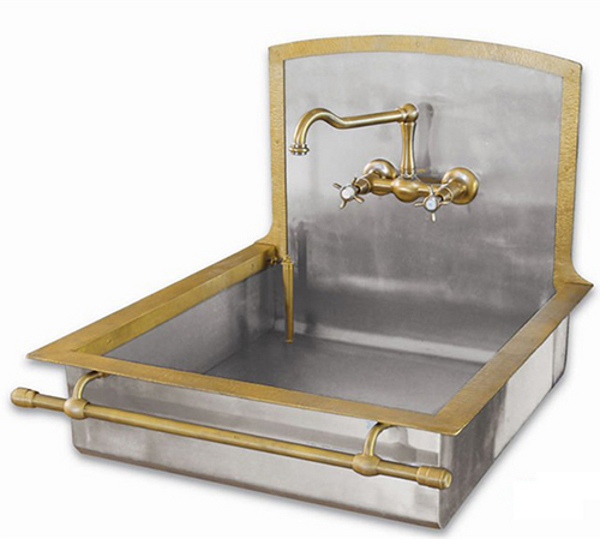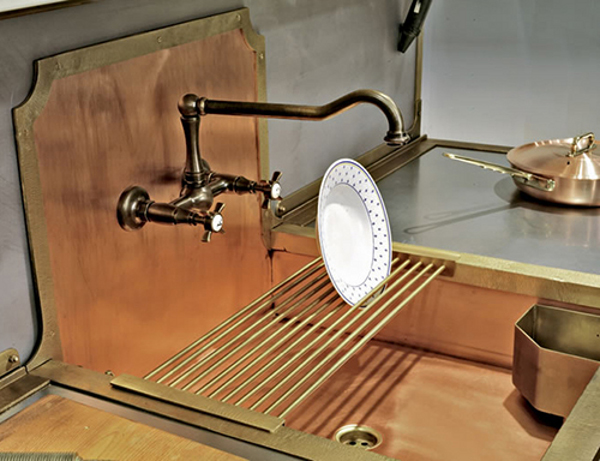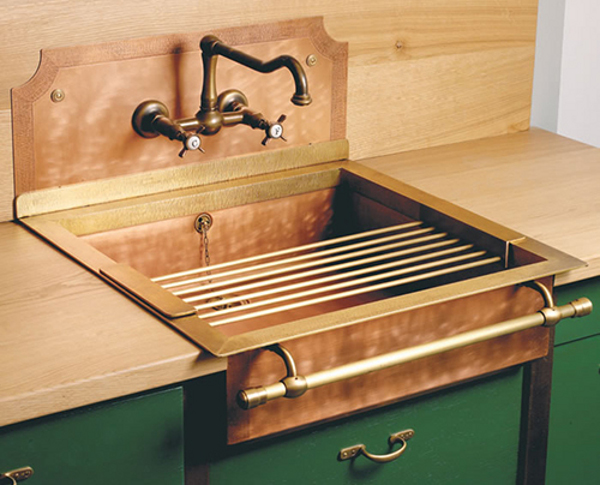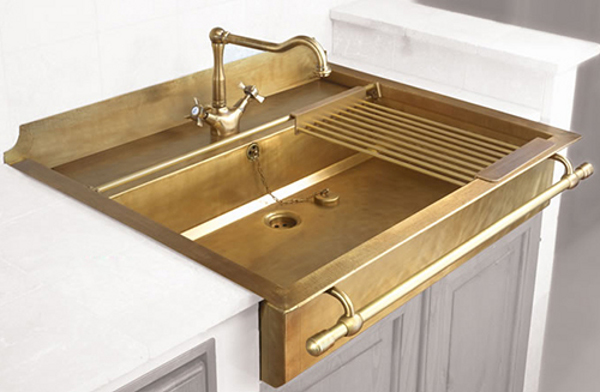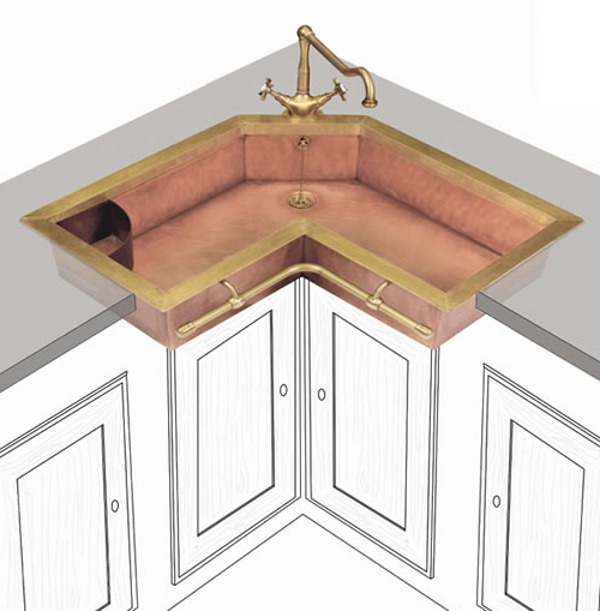 Liked the story? Share it with friends.