Famed furniture designer Vondom has something unique for you. A new furniture line christened Vertex Collection comprises cool indoor and outdoor furniture created by designer Karim Rashid for the Vondom brand. The structure of the new furniture is really unique. The designs are made out of many triangular plane surfaces to form a structure that accommodates seating with good architectural value. The furniture is of the most-modern type, and is available in an array of cool colors – including black, green, orange, purple, red and white. The new collection comes across as eco-friendly to the core, as they are made of 100% recyclable building material resistant to the elements. So you can definitely keep it outdoors in rain or shine.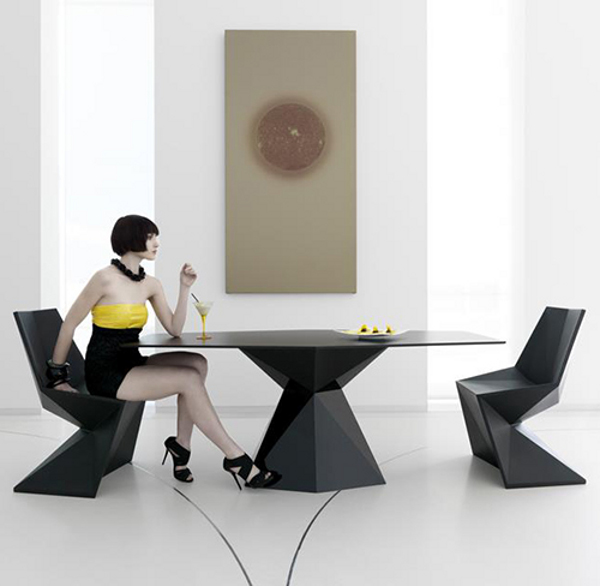 With a unique structure and other amazing features both in its aesthetic and structural styles, the new furniture is something you would want to own. You have definitely liked it, right? Just head for Vondom and make the cool furniture yours.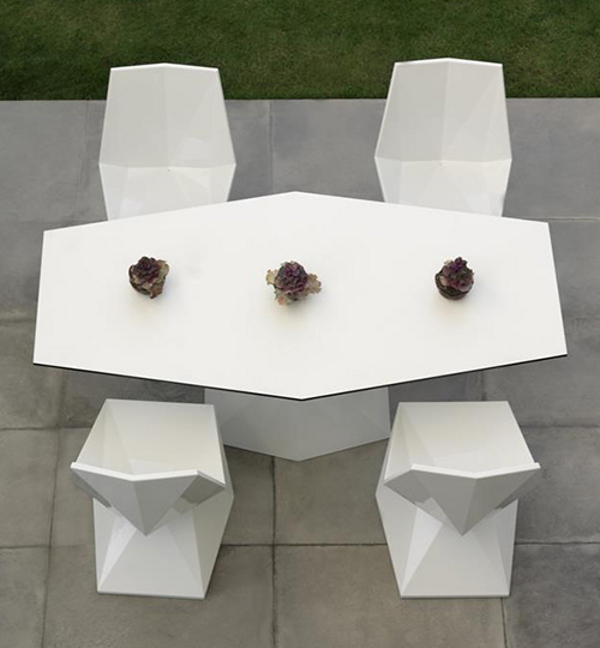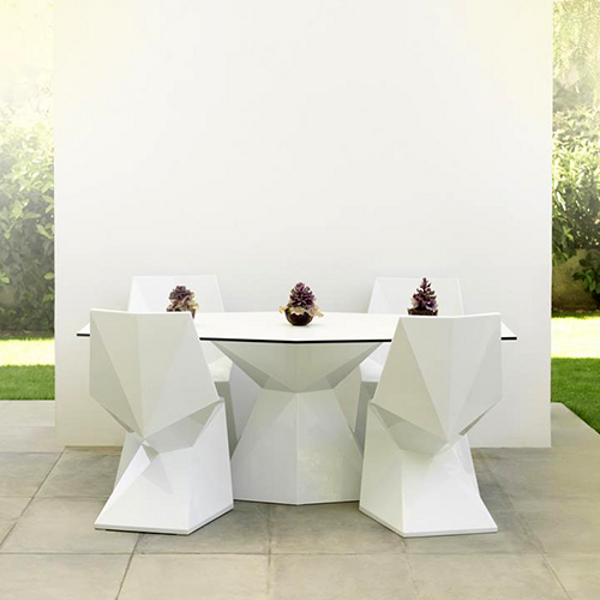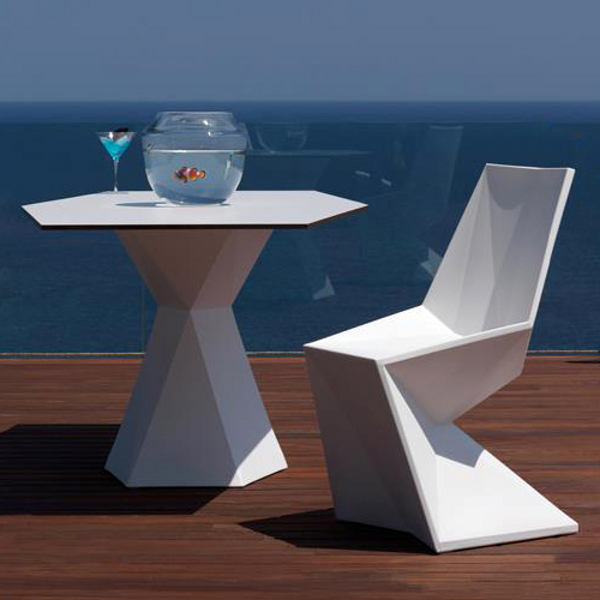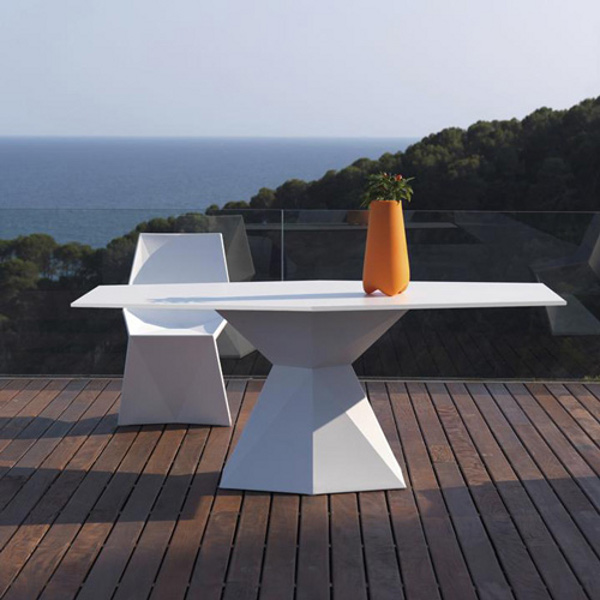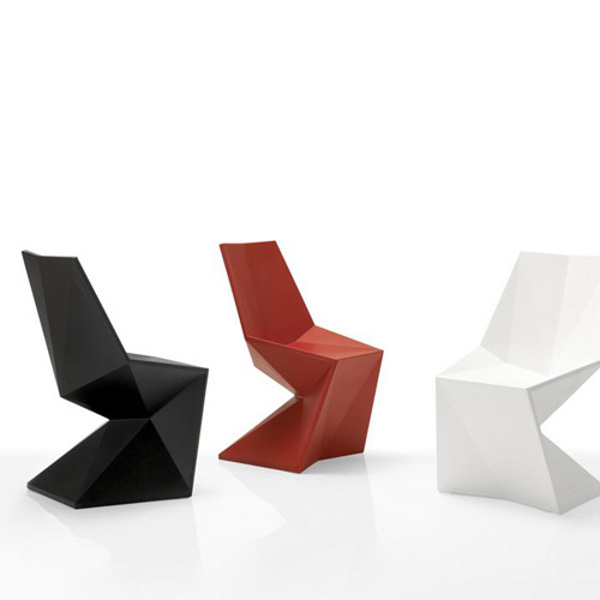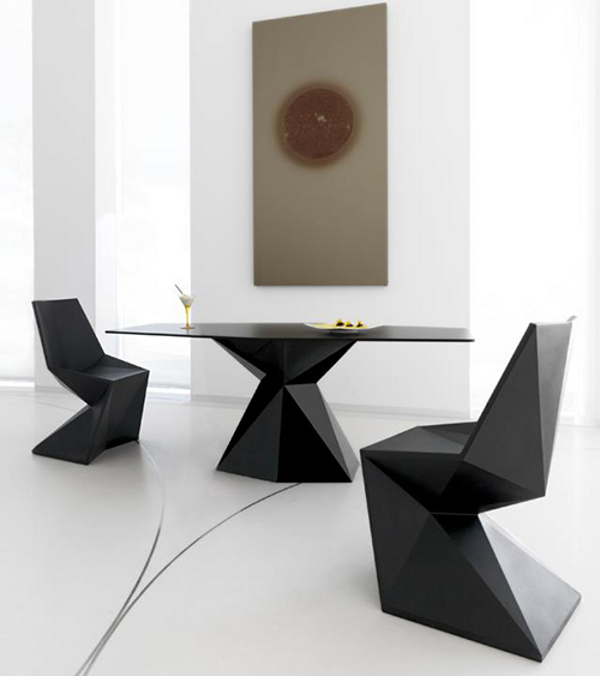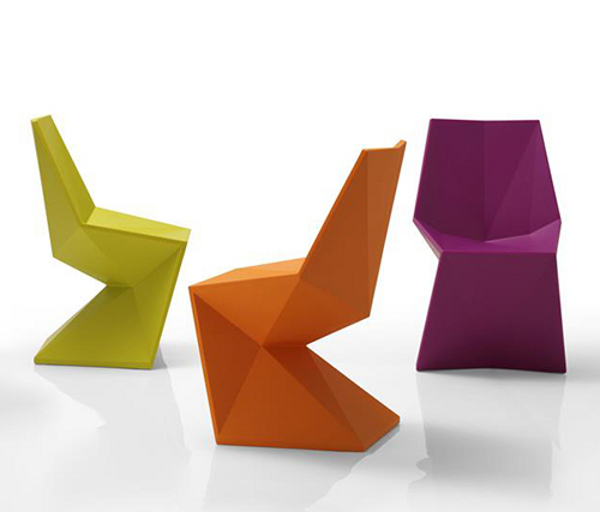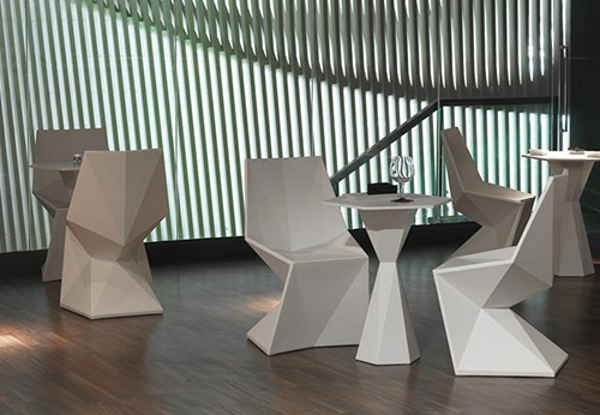 Liked the story? Share it with friends.