Christmas is just around the corner and if you have not already planned for the decorations, then it is high time to get started. You might already have seen several houses getting ready in a grand fashion with the festive lights and even a giant inflatable or two. But, do not fret too much about falling behind as we at Decoist, as always, are here to help you out with some handy tips and ideas. The trend these days is to confine decorations to a single room or yard where the Christmas tree is placed. That, we think, is very sober as far as the vibrant Christmas season is concerned!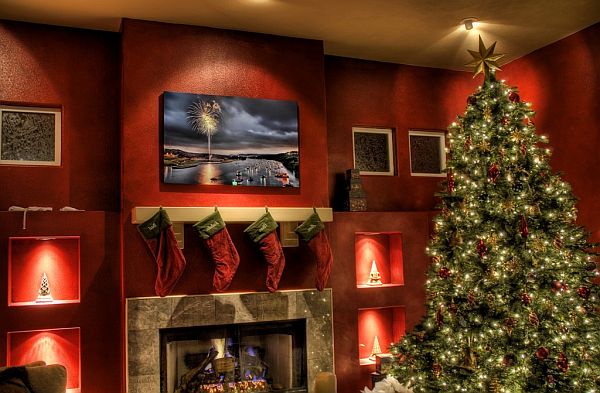 Why confine the holiday cheer to just one part of the house? Spread it around by adding subtle touches to every room in the house that signifies that Christmas is just a few days away. The one obvious Christmas decoration that none skip on is the Christmas tree. Add a little manger scene to the setting to give the entire space a more traditional and classic appeal. Once you are done with getting the focal point of the Christmas celebrations right, it is time to move to the remainder of the house…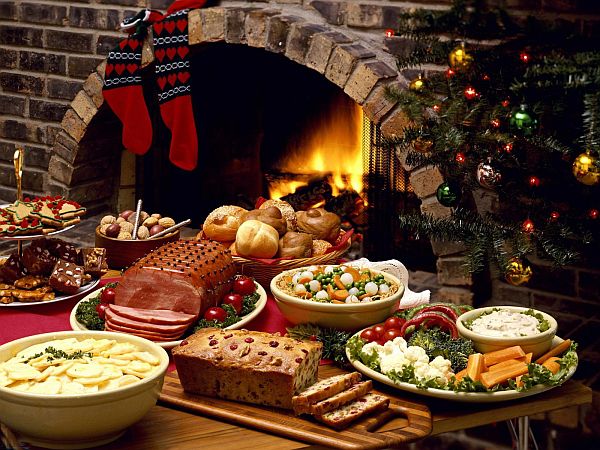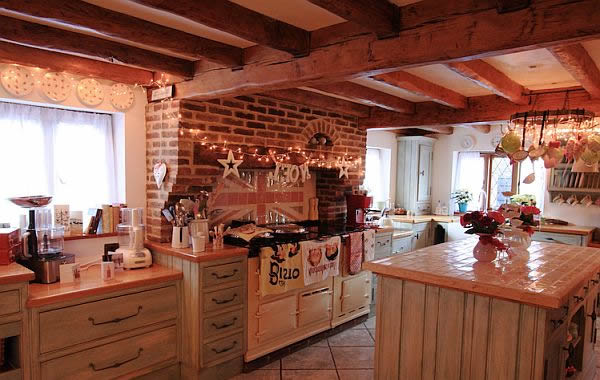 Take your festival celebration beyond your living room and family room. You can also choose the most used room in the home – bathroom – for some additional festive decoration. Use small, affordable embellishes like pictures and shiny balls to border your bathroom wall. If you want to go with a more subtle look, then buy a couple of special toiletries and Christmas bath towels that have the festive motif.
While the bathroom makeover might be the perfect way to kick off the morning with some Christmas freshness, it is the kitchen that adds the punch! Acknowledge the role the kitchen plays in preparing a Christmas dinner and at times, hosting it. Add merriment to the preparation using some red and green decorations that fit well within the kitchen. Go for Christmas theme potholders, oven mitts, and kitchen towels that are both ergonomic and economic. If you are ready to splurge around a bit of cash, you can even buy some Christmas themed kitchenware that includes special china for the Christmas night dinner.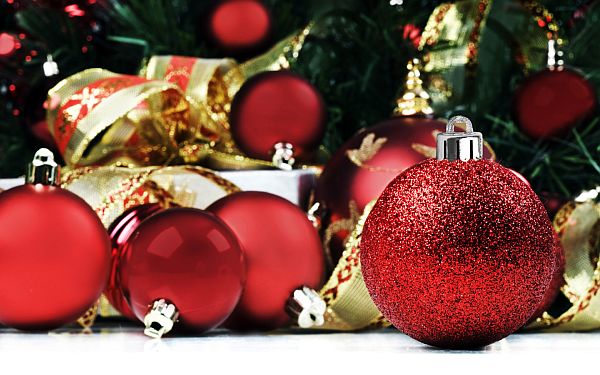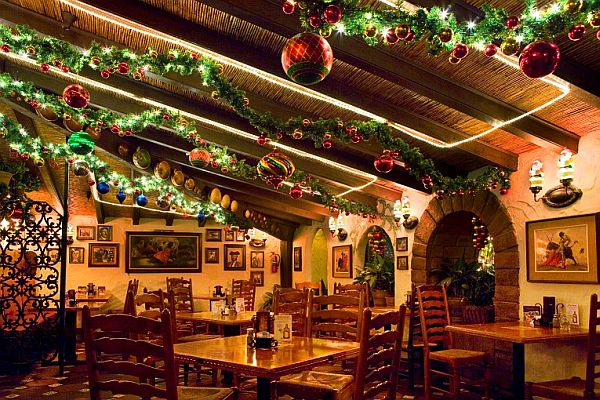 While subtle decorations look elegant in adult bedrooms, kids and teenagers generally tend to love glittering adornments and flashy lighting. Hang lights around the perimeters of your child's room, and fill the room with Christmas pictures and ornaments. Cardboard cutouts shaped like reindeer, Santa, snowman and angels accentuate the Christmas theme further and spread the joy to every corner of the house. So, why limit this holiday season to just one or two rooms in your home when you can easily and effortlessly drape the entire house in red, green and white!