Christmas is quickly arriving at our doorstep and while many of us put off decorating the house till the last moment, it is best to get started early so that you are not overwhelmed at the end. While decorating the indoors of your home is one thing, the exteriors is a completely different proposition. Dazzling string lights, some bells and wreaths are often a part of the outdoor Christmas decorations. But it never hurts to try out something once in a while, which can innovate and distinguish your Christmas décor. Inflatable decorations fit this billing perfectly!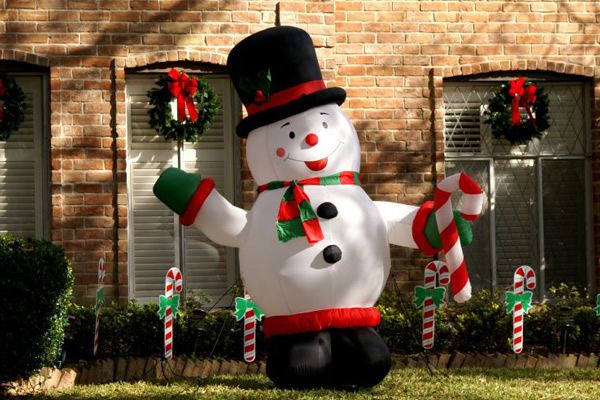 There are several types of inflatables coming in various shapes and styles, and they can spice up your yard decor. Considering how popular these are with kids, your front yard is bound to become the toast of the neighborhood once it features a giant inflatable of maybe Santa or the snowman! If you have tiny tots in the house, then inflatable outdoor additions are simply perfect and you can opt for anything from Santa flying on his sleigh to latest cartoon characters with a touch of Christmas festivity.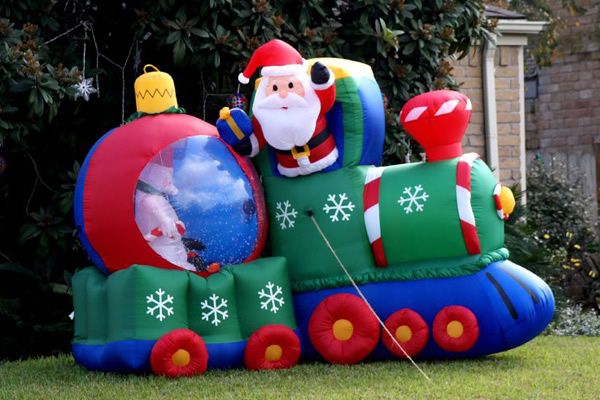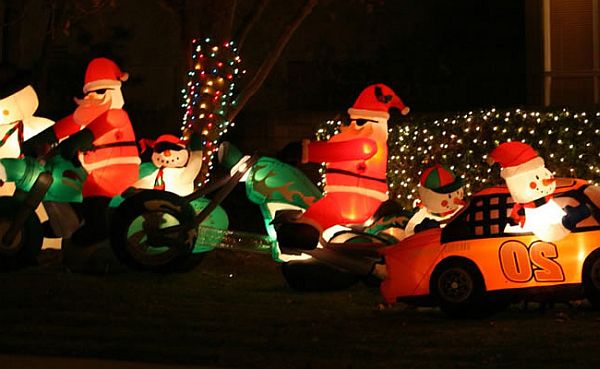 Foodies can go for yummy inflatable shapes of Christmas menu items that should leave quite a few driving through the neighborhood tempted to grab a quick bite! Do not perceive inflatables as old and boring as the new age versions of these indomitable attractions come with lights, sounds and the whole lot more! Floating above the house or enlivening the backyard, inflatables are a fun way to throw some life into the Christmas party. So, ready to infuse this Christmas with some giant-sized fun?