A kitchen is an incredibly important element of any home, serving as it does such an essential function. Whether you simply dash in for a quick cereal breakfast in the mornings or spend your evenings cooking elaborate, complicated meals, having a fashionable yet practical kitchen space is vital if you want to have full enjoyment of your home and your meals. So, how do you design a kitchen that is both modern and fashionable, and practical?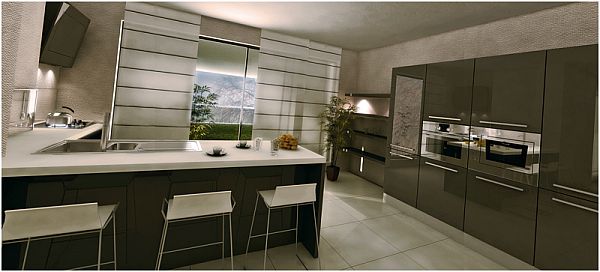 Tip 1: Keep an Eye on Both Form and Function
It can be easy to get swept away in a design scheme and forget about the importance of making sure that your kitchen is easy to work in and easy to keep hygienic and clean. When you are looking at fixtures and materials that you like, take a moment to think about how practical they will be. Often, you will be able to find something that is very similar to what first caught your eye that is much more suitable for a kitchen environment.
Examples: When looking at countertops you may find a particular design that you like, but realise that the surface contains lumps and bumps that can be unhygienic. You can then try and find a similar design in a high-gloss surface – this is both a lovely modern aesthetic and easy to keep hygienic and clean.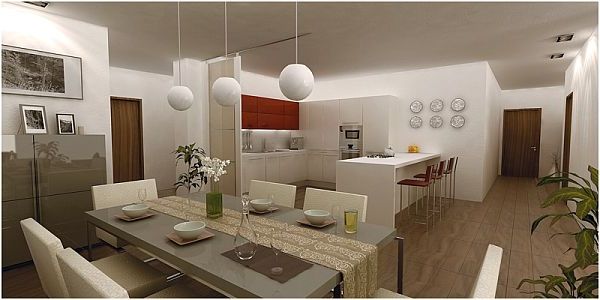 Tip 2: Choosing an Overall Theme
With so many options out there for every aspect of your kitchen design and fixtures, making your choices can be overwhelming. By choosing an overall theme or design scheme such as a particular colour-scheme, overall design aesthetic or must-haves. This will allow you to narrow down your options, make the overall process more manageable and help you to avoid making purchases that you later realise will not work together.
Examples: 'Country-kitchen' theme, marble and chrome design, black-and-white colour scheme, natural wood and stone.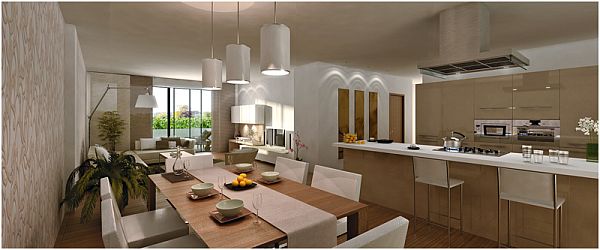 Tip 3: Consider A Timeless Foundation
the problem with designing a kitchen that is at the height of modernity is that it can quickly look dated as fashions change – just think about the avocado fridges of the 70s. A great way to ensure that your kitchen is always at the cutting edge of fashion is to lay a basic foundation with neutral fixtures and fittings that can then be updated with new accessories and small touches as fashions change.
Examples: Wooden cabinets and muted walls or white tiles. Update tea-towels, accessories and even door-handles in the season's must-have colour.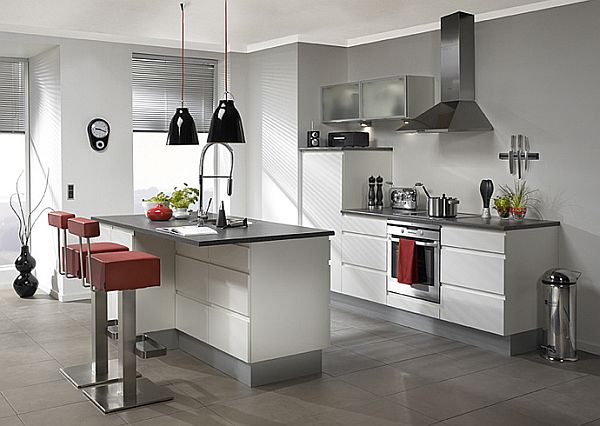 Tip 4: Go With Chrome
Bright smooth chrome or stainless steel is essentially modern, and goes with almost any colour-scheme or design aesthetic. Metals offer smooth surfaces that can easily be polished and won't look out-dated any time soon. There are endless styles of chrome fixtures and fittings, from sleek space-age designs to more individual detailed pieces.
Examples: Smooth chrome ovens and other appliances, chrome pot-racks and sinks, even chrome handles for your cupboard doors.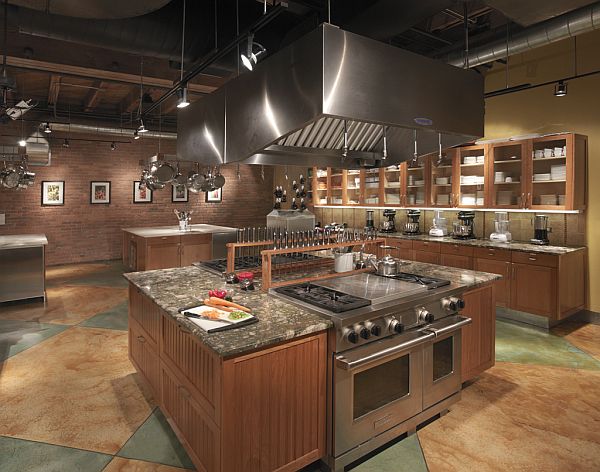 Tip 5: Be Aware of your Space
The modern design aesthetic is all about smooth lines and a lack of clutter. Be aware of your space and make sure you don't overfill your countertops and walls with needless business. Avoid needless embellishment and strive for simplicity.
Examples: Look for hideaway storage solutions and organisational tools that offer a minimalist design such as magnetic knife and pot-holders. Try to co-ordinate your accessories so that your eye isn't drawn to a variety of competing elements.