Come let's show you the Kenneth Laurent house designed by the legend architect of all times, Frank Lloyd Wright. The building is being talked about here as it has been up for auction as of late. The beautiful house in Rockford at Illinois, was designed by Wright, one of the most famous faces of the world architecture, between 1949 and 1952 for a handicapped veteran.
The Kenneth Laurent house has one storey with an amazing elliptical structure spread over an area of 2,500 square meters. The elegant house consists of three bedrooms and two bathrooms and the small building has tiny curved spaces making the house perfect and comfortable for a family to live in. The interiors of the Kenneth Laurent house showcase many wonderful architectural aspects exclusive to Wright. With many artistic pieces and other structures, the decor is a remarkable part of the design. The wooden crafts in the interior and the spread of large glass windows are really appreciable.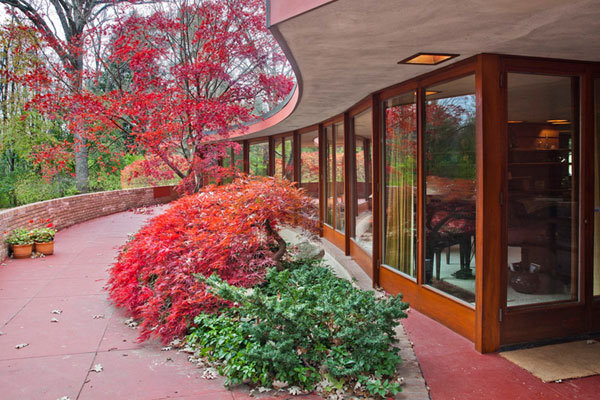 The unique elements like a pair of barrel chairs, panel arm chairs, six hassocks, peculiar tables, wrought iron fire-place grates, slatted wall lights and decorative screens add to its uniqueness. The perfect location with green nature around is an add-on. So, if you are looking out for a cool traditional residence, with the credible mark of Frank Lloyd Wright, just make your bid. But you may have to spend around $700,000 to make it yours!