We are sure you will be amazed seeing this new sink for bathrooms, which we are going to talk about here! A mere sight of the new sink is enough to make you wonder! The new Sink Strappo, designed by Italy-based Antonio Lupi, is one example of creative and artistic integration of a bathroom sink with its environment. The structure and visual appearance are so unique that it look as if a part of the wall has been peeled off to make an amazing wash basin. The name 'Strappo' is apt here – Strappo is an Italian word which means 'tear' or 'lift' in English.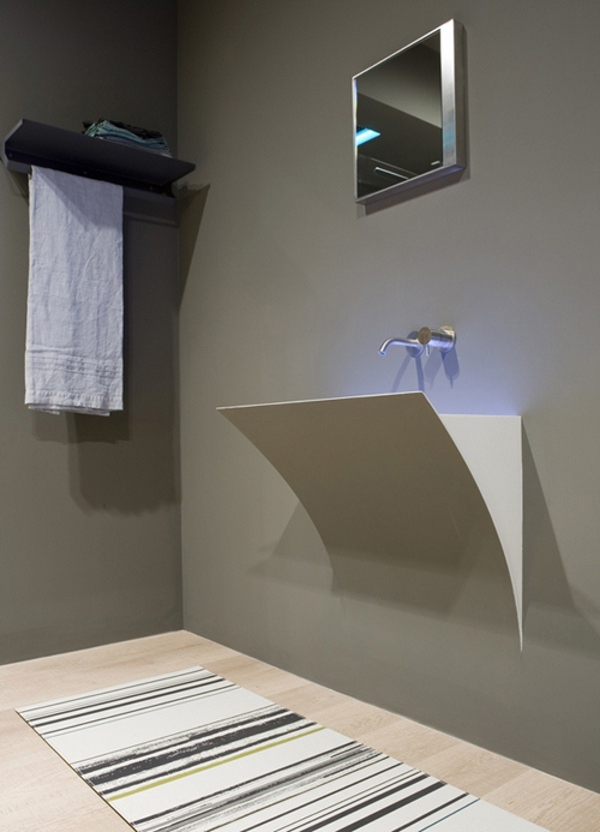 To add to the dramatic beauty of the sink, the designers have thrown in some LED lightings to make it glow elegantly. The material used is plasterboard and is finished so as to match the surrounding wall and to get a peeled-off wall's look. The inside of the Strappo consists of a beautiful Corian sink. Strappo is definitely an asset to your elegant bathroom. Check it out.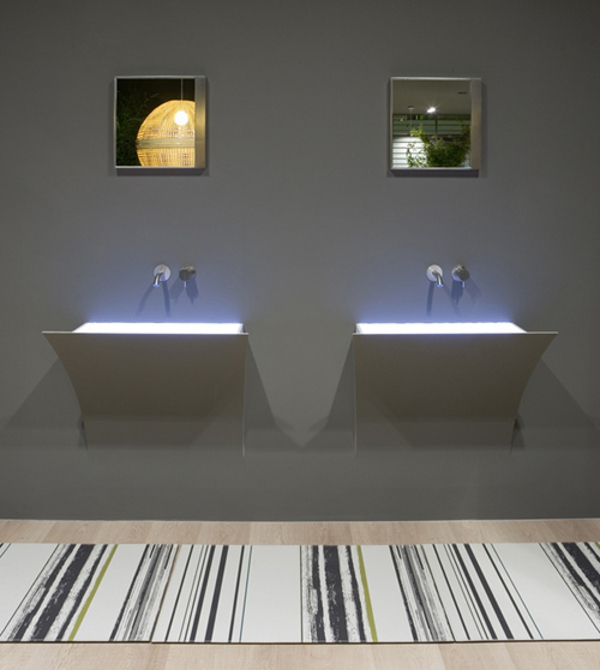 Liked the story? Share it with friends.