Kwartet Arcquitetura, Brazilian-based design studio, was entrusted with the interior designing of a small, yet luxurious, apartment in Sao Paulo, Brazil, for a trendy young couple. The building had hardly been completed when they were called in. To improve and to rearrange the master bedroom, including the closet, some changes were made. The owners are a young couple that travel a lot and want to have children. In the living room, the designers created a 'travel corner,' the most important feature, where the couple could display all their memorabilia from their trips.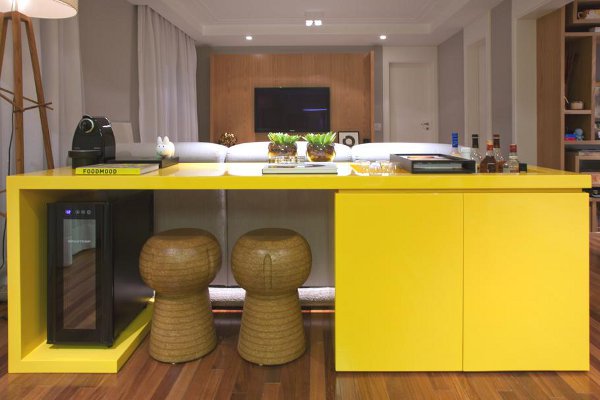 The firm decorated all the final pieces and undertook all the carpentry. They also designed the upper door trim, up to the ceiling, to create a high-ceiling sensation. The baseboard followed the same concept. The Tauari flooring and the wood home theater panel provided a warm ambience, in contrast with the bright yellow bar table and gray buffet lacquer. The classic design pieces stand alongside contemporary ones. In the bedroom, the headboard was built with eight MDF panels upholstered with linen and sconces fixed on the surface. The white and golden petit poa wallpaper and the dark blinds finished off the room to give it that sophisticated look. Look at the pictures to see how the building has taken shape.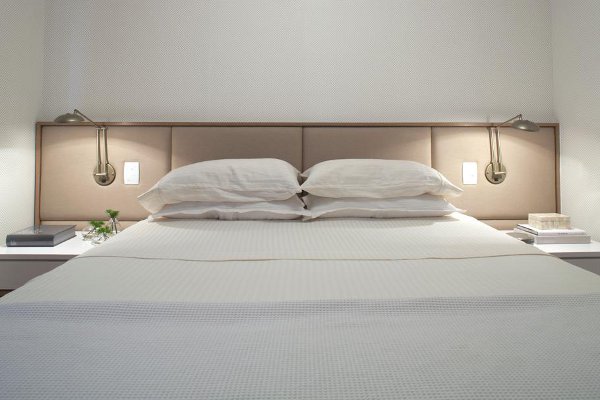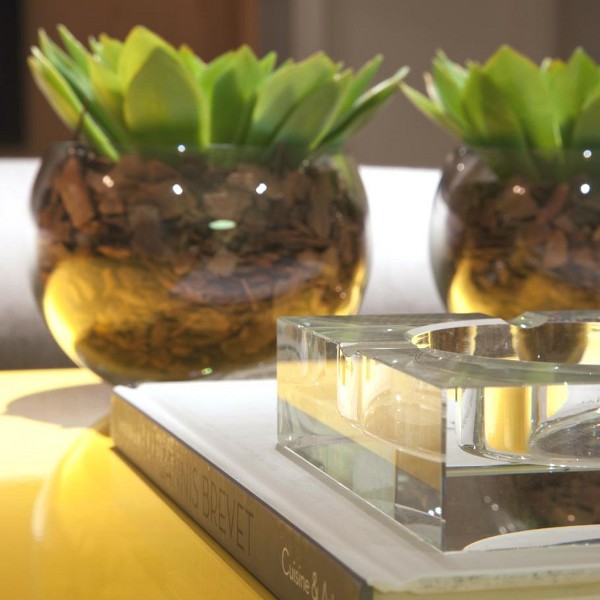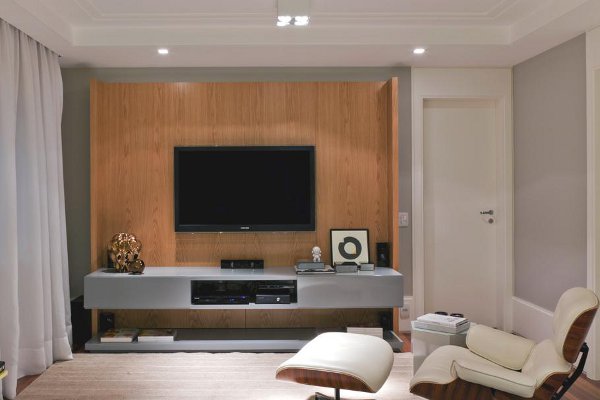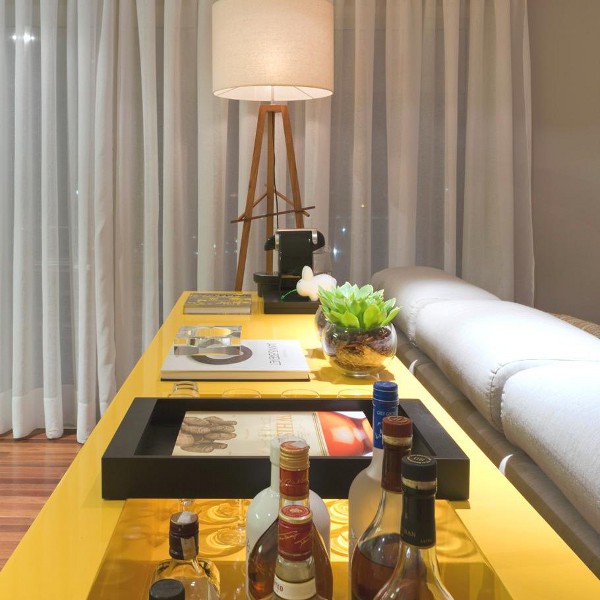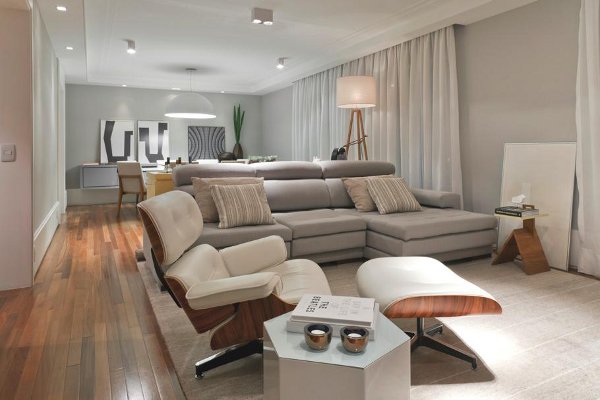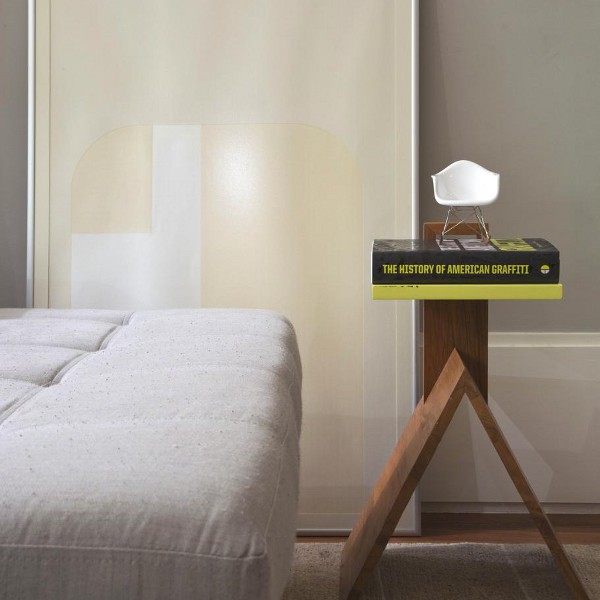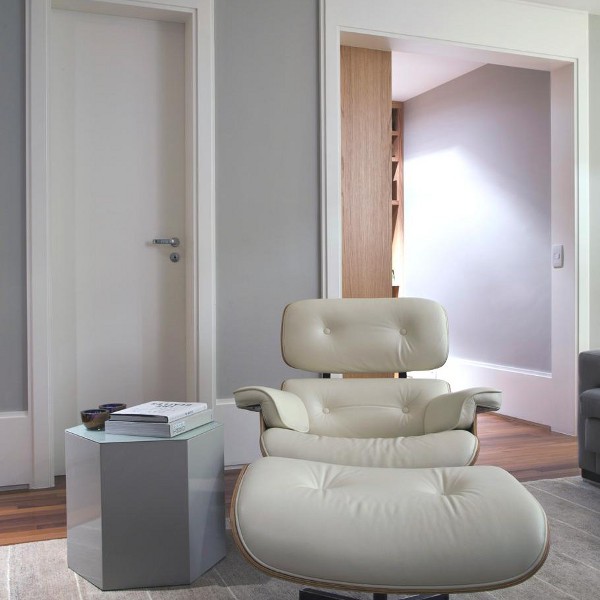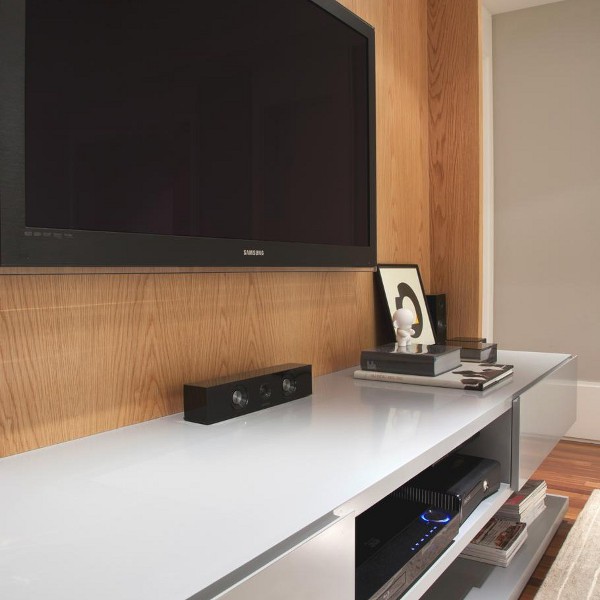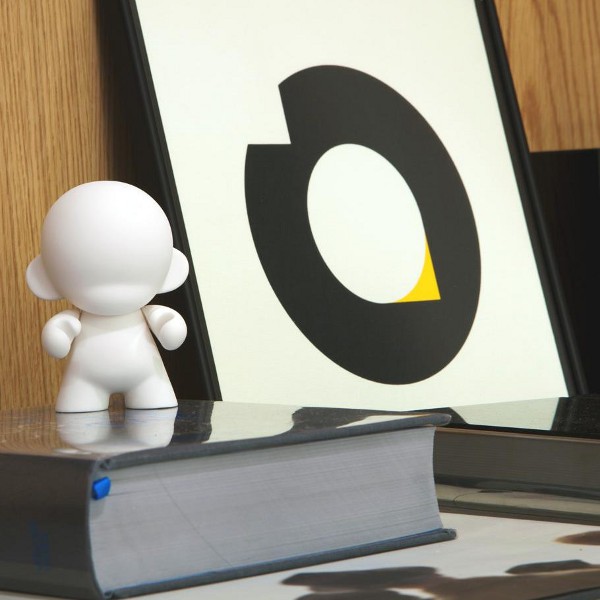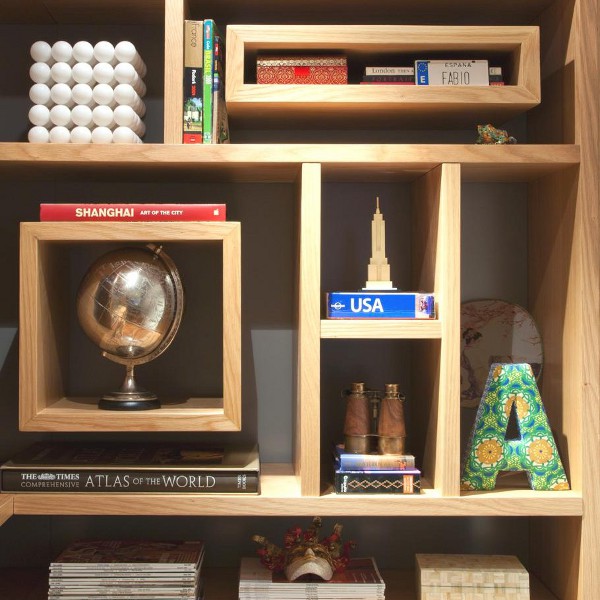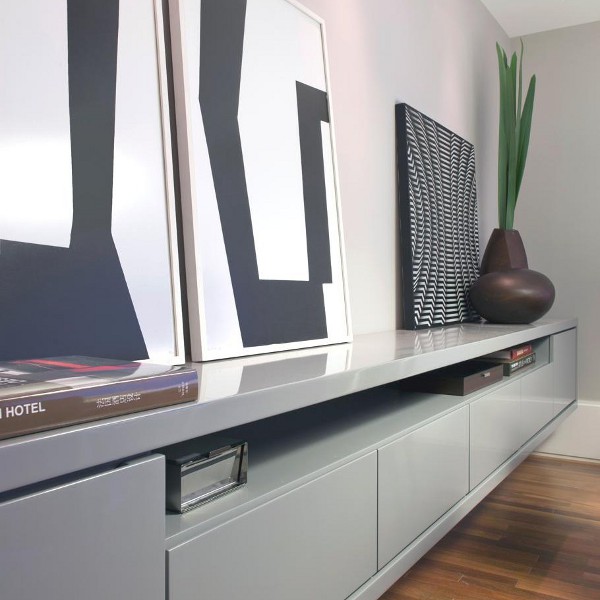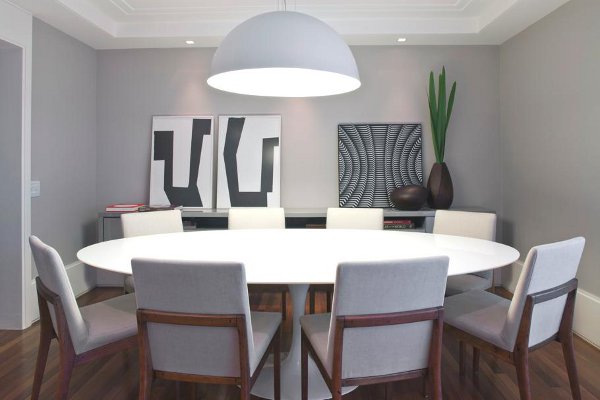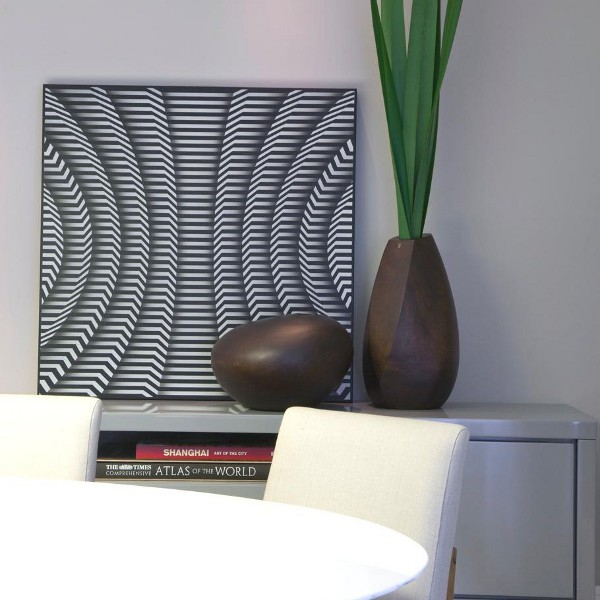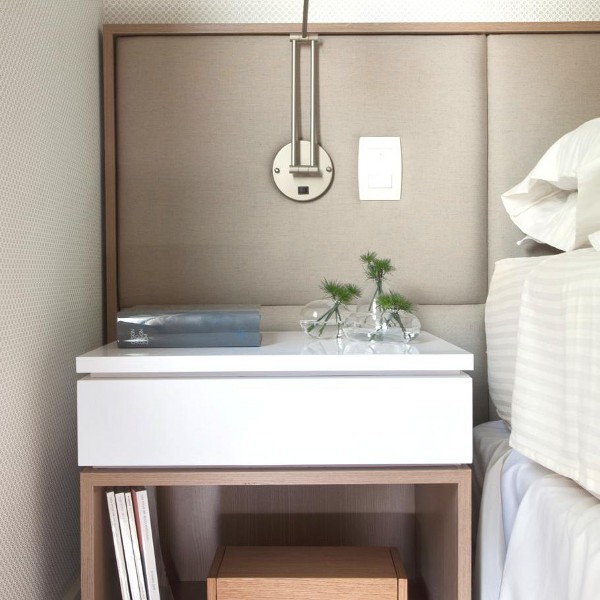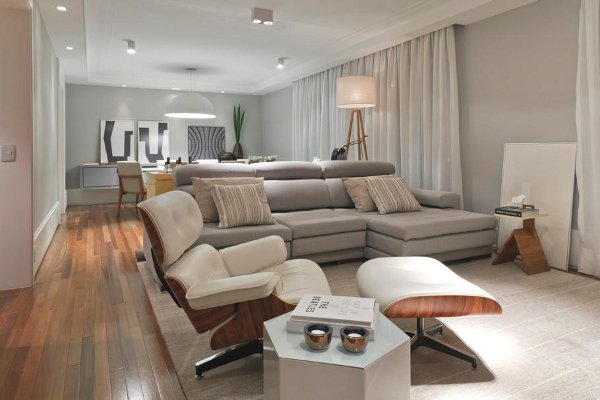 Liked the story? Share it with friends.