Plot 4328 is an interesting residential project designed by Beirout-based studio Bernard Khoury Architects. Made of a three-story set of twin houses, the interesting architecture completely opens to the view on its north side through floor to ceiling on all three levels adorned with long and narrow balconies. Located in Kfardebian, a town not far from Beirout, Libanon, the 535 square meters plot of land is adorned with a fascinating 10 meter construction built on a steep topography.
These 10 meters between the front facade and the lowest point on the site allowed the architects to enlighten the interiors with extensive use of glass and high slanted ceilings. An inclined roof shapes the front facade with access to the road, sloping seven meters down. An elevated pool at the northern tip of the slope is a powerful relaxation tool and can easily be reached going up the stairs and passing the main entrances located on the mid-level, flanking the long and sleek staircase.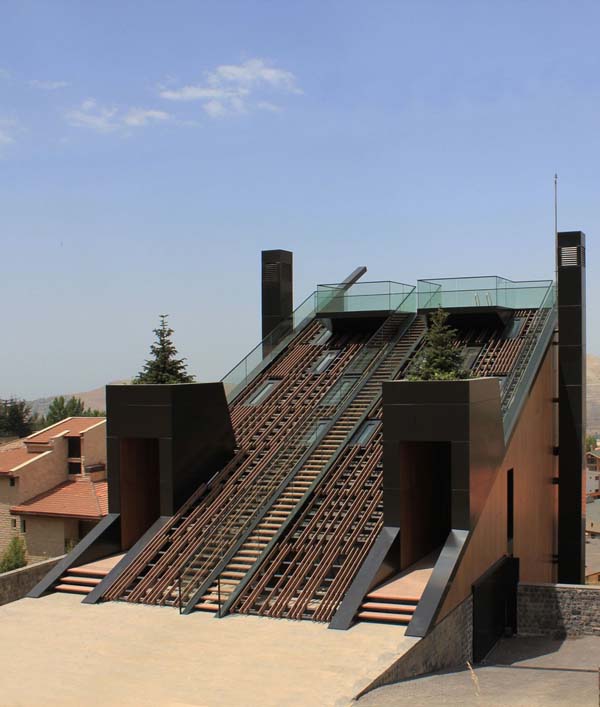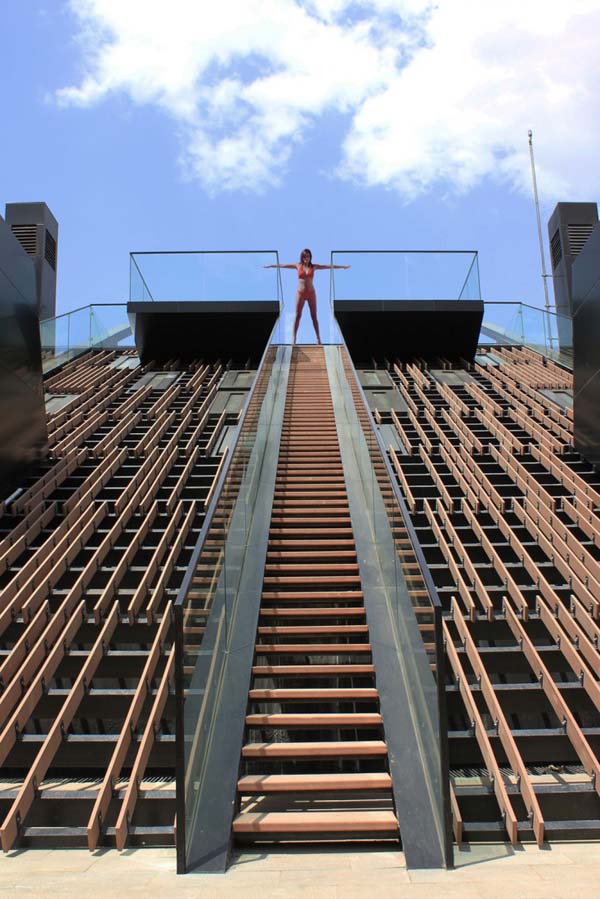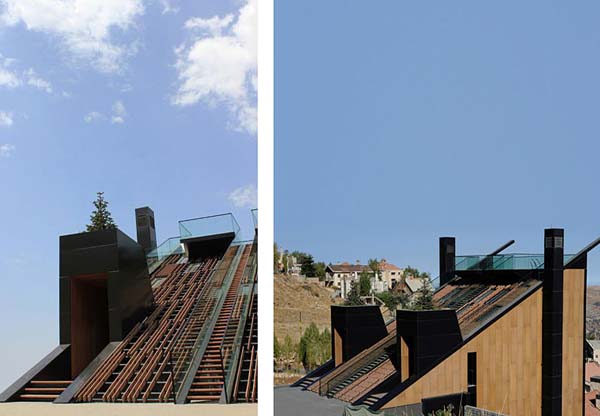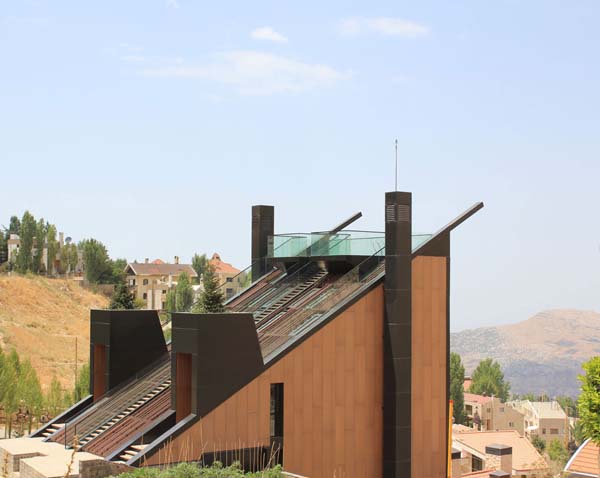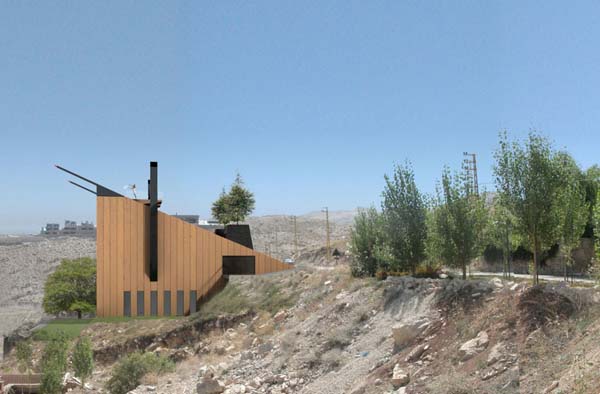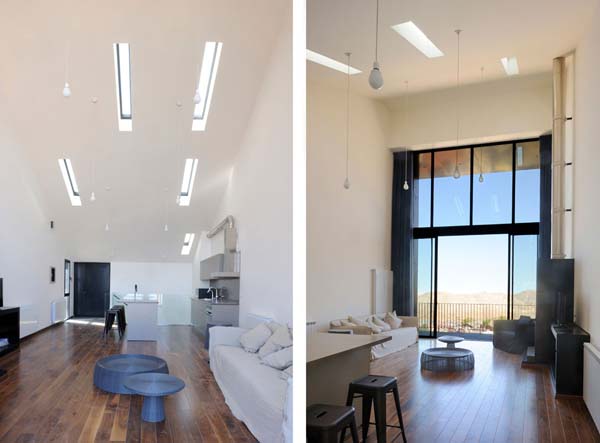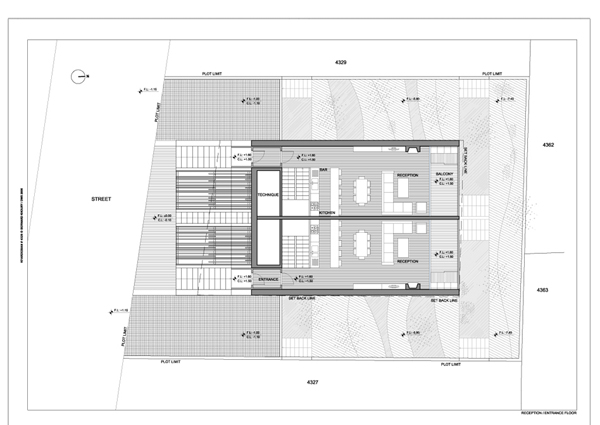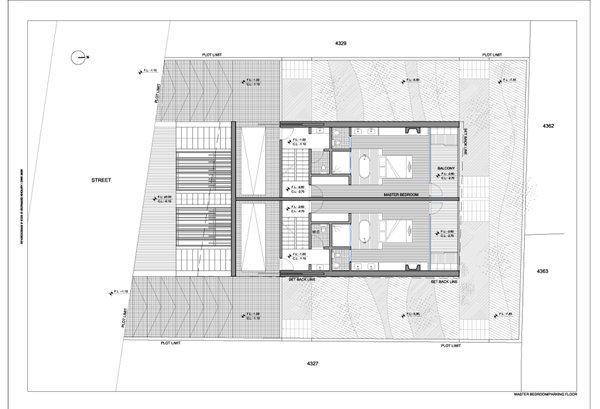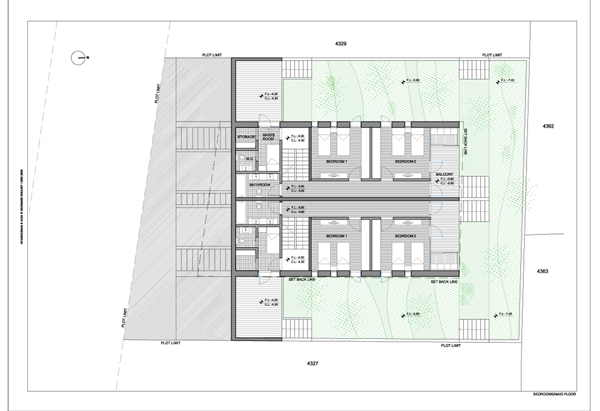 Liked the story? Share it with friends.