Architecture company dmvA, with offices in Mechelen, Belgium, has recently finished an extension to a residential A-frame building. Located in Germany's countryside near Brecht, the small home was built according to strict building regulations. What used to be a holiday cottage was transformed into a modern 26 square meter home named vB4. The extension was built with trapezoidal wooden structures and designed to respect the existing design lines. By enhancing the shape and adorning it with modern materials, the architects transformed the old structure into a fascinating mixture of reclaimed old and new.
A new entrance leads inside, where the modern library quenches the owners' love for literature and a new washroom adds extra comfort. Black stained siding was added to the exterior in a successful attempt to frame the unique contemporary addition on the wooded background. Vertical slats recreate the lines of the surrounding forest. The addition is fully glazed to allow the existence of a bright interior, but a movable partition can easily change all that. The garden and pond are thus beautifully displayed and owners can enjoy uninterrupted views.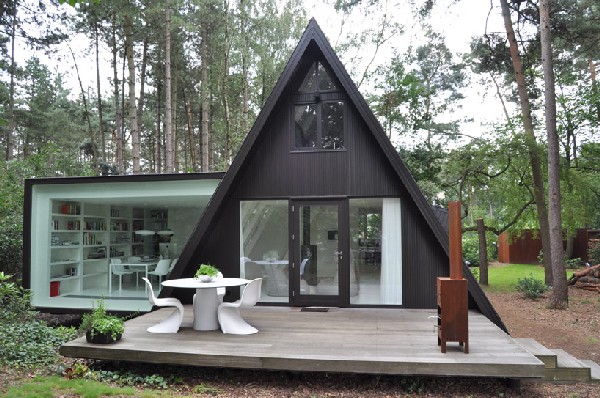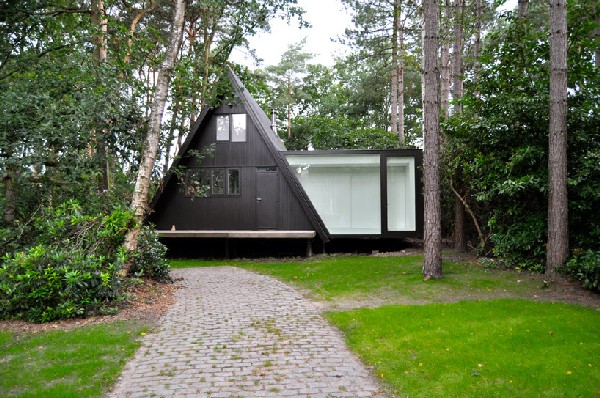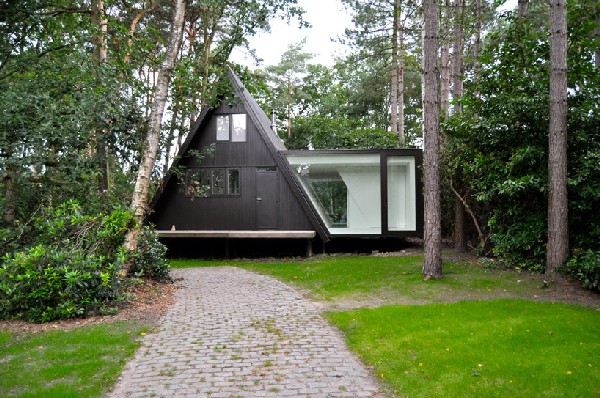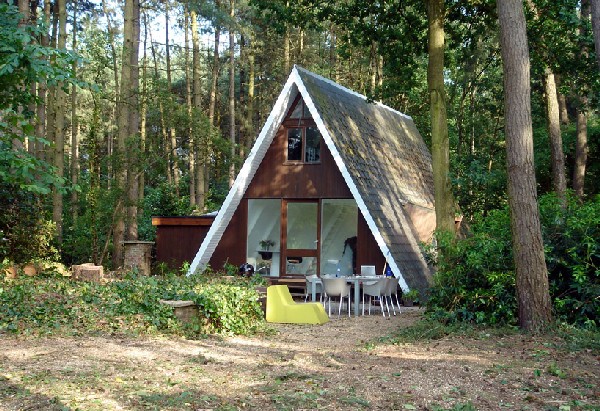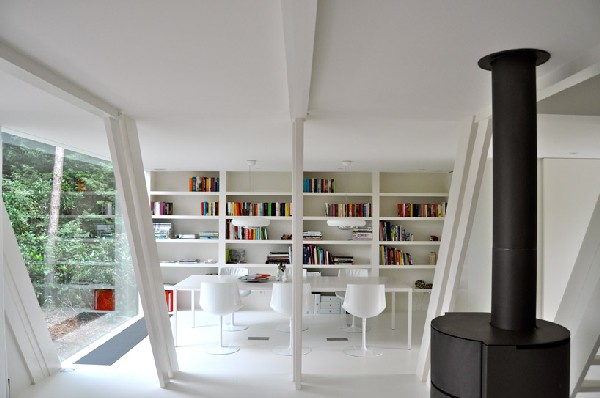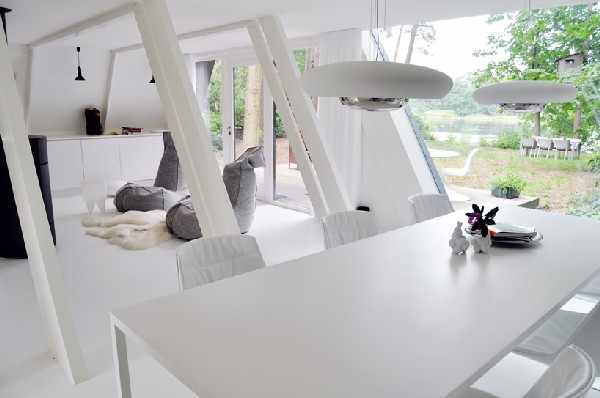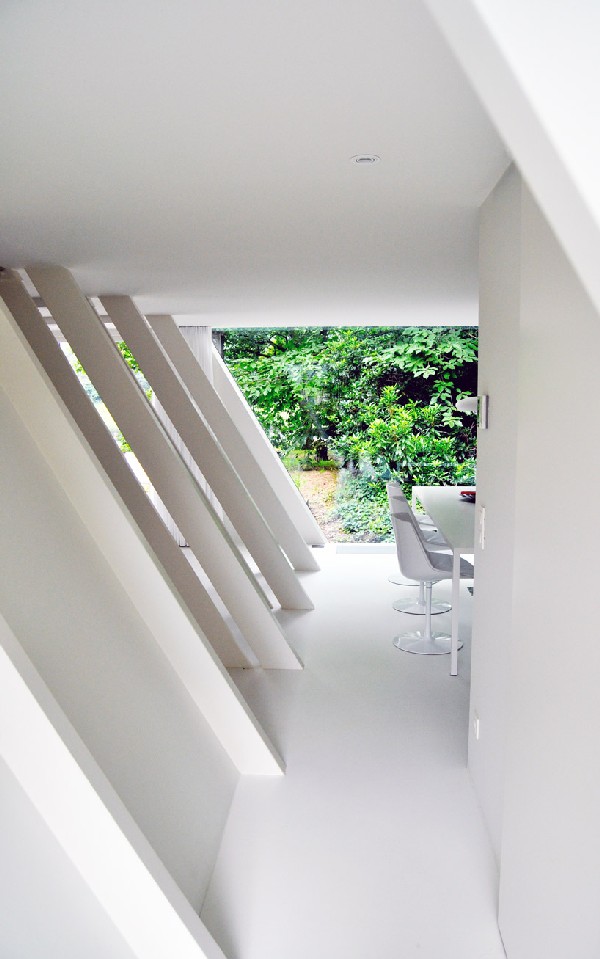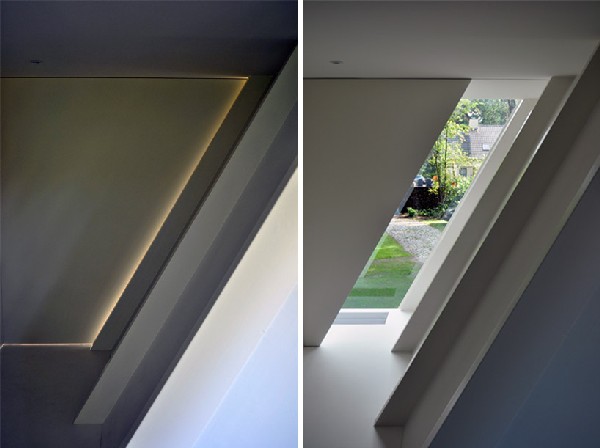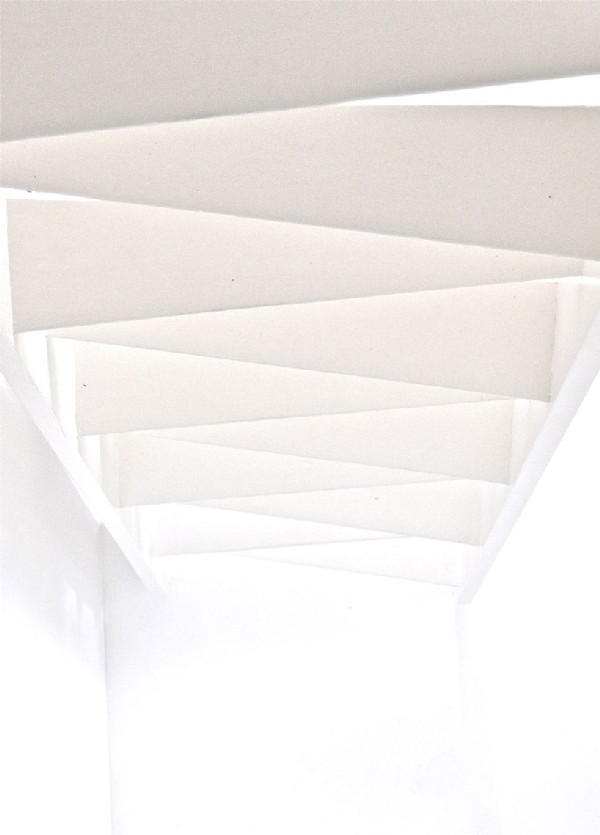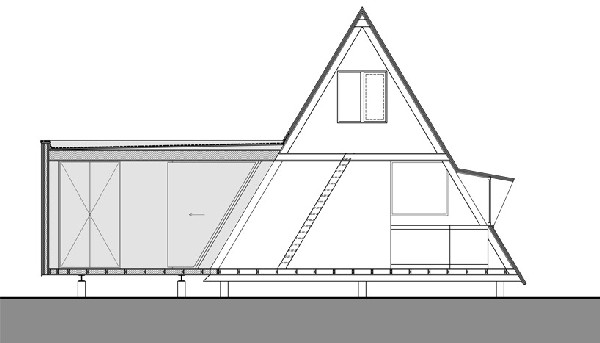 Liked the story? Share it with friends.