This beautiful and contemporary house belongs to a middle-aged couple who wanted a home with no stairs that they can enjoy just as much when they get old. The solution found by the architects – Przemek Kaczkowski & Ola Targonska – was to place the T-shaped structure on one single level, along the northern side of the plot, thus protecting the inhabitant's privacy and offering them as much outside space as possible. Situated on a flat piece of land in a suburban part of the city of Wrocław, Poland, the 253 square meter home protects the interiors from too much sunlight with the help of a small canopy.
The long part of the house located on the exterior part of the property shelters the daily used living spaces. The living room is large, bright and comfortable, featuring slanted ceiling and a two-sided fireplace. A beautifully wood-cladded front facade neighbors the double garage in the front while hiding the large garden in the back. A fully glazed wall opens the interiors to natural light and views of the garden. Isn't this a simple and elegant dream home?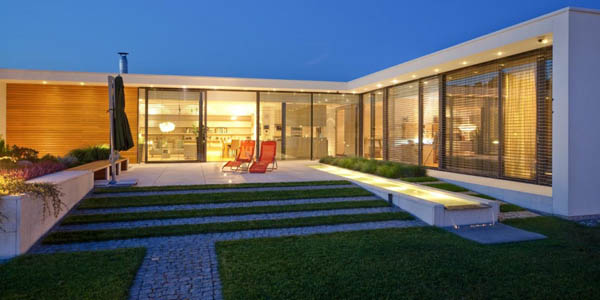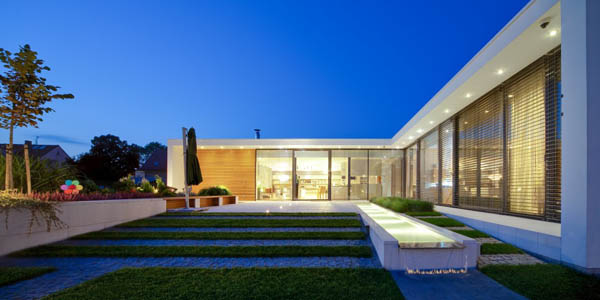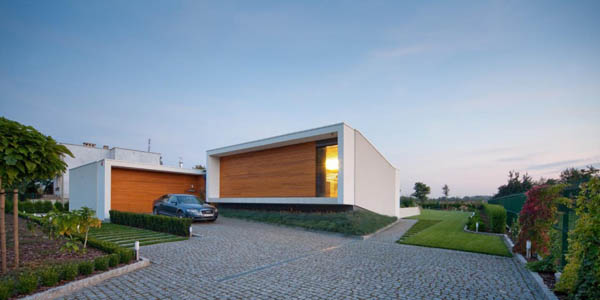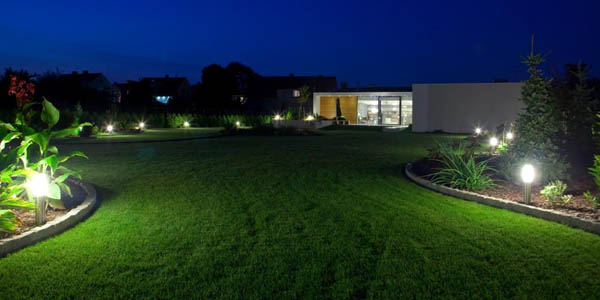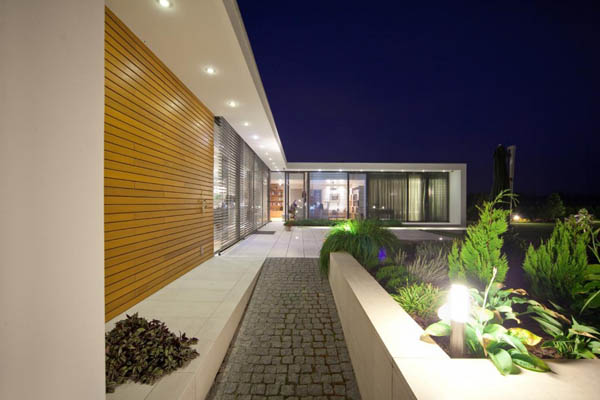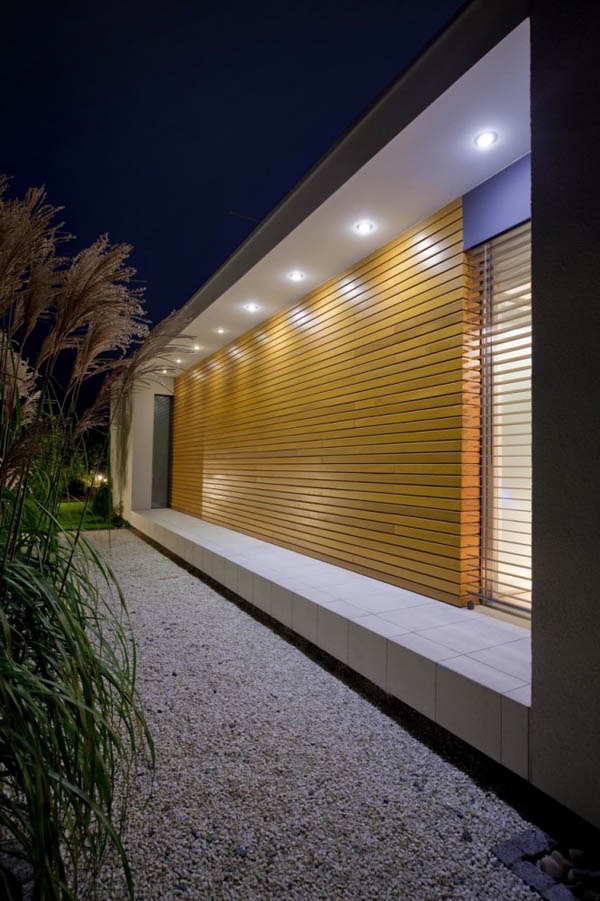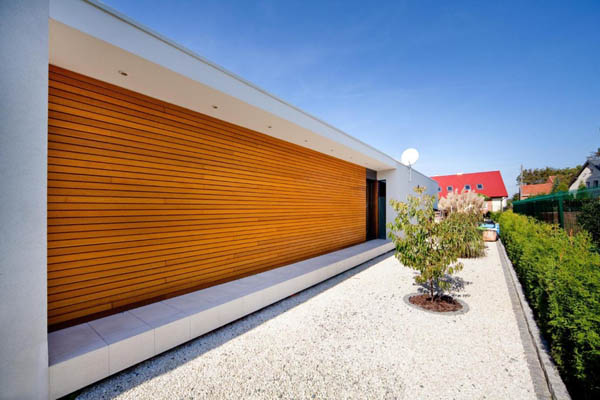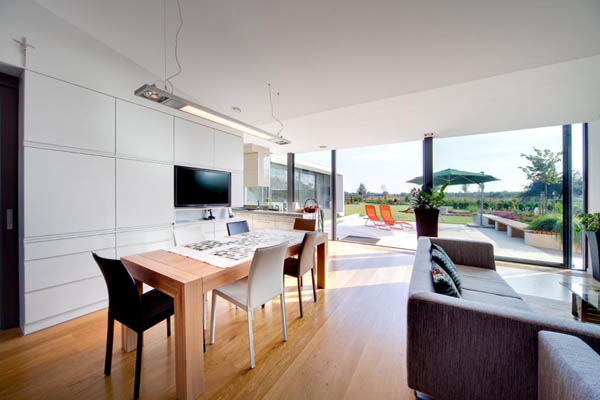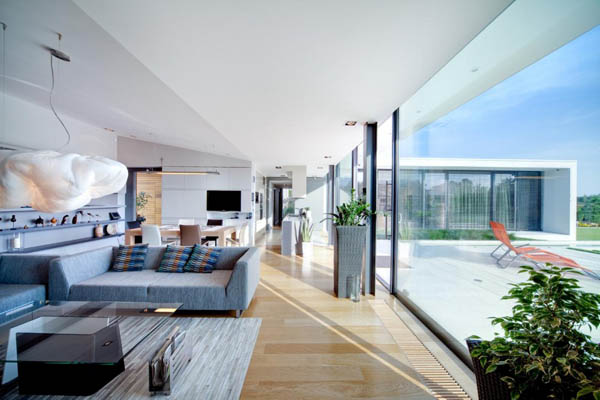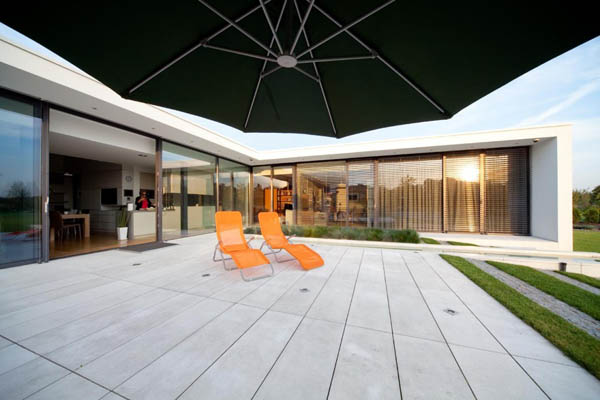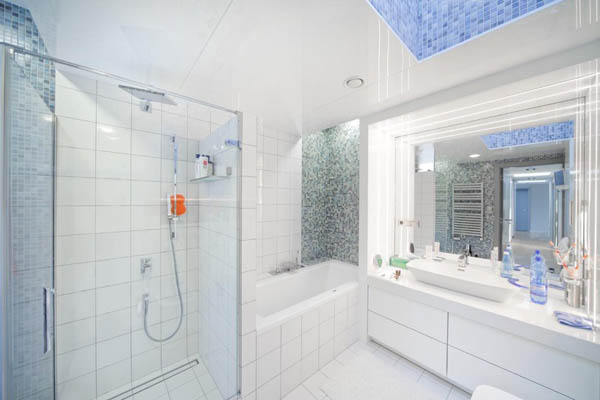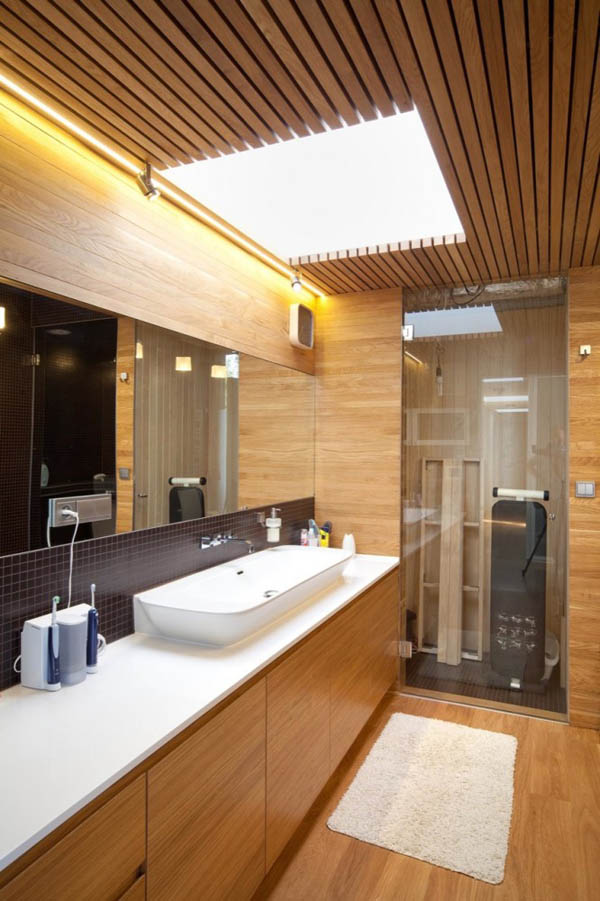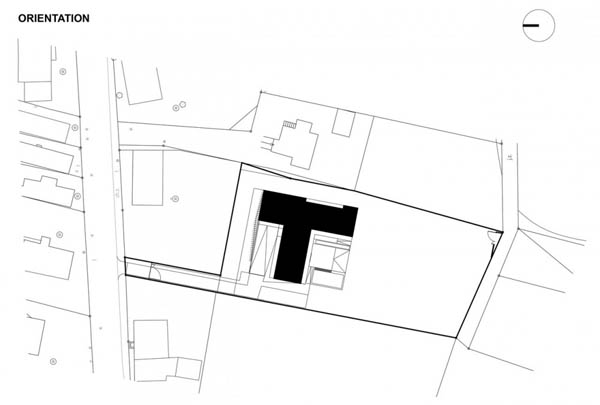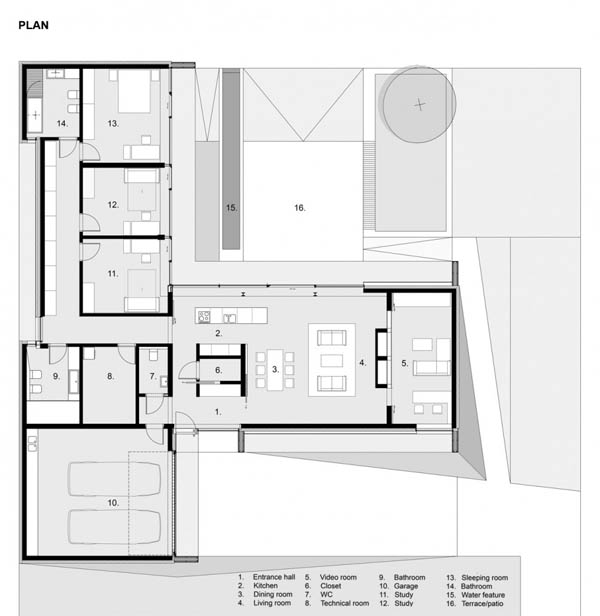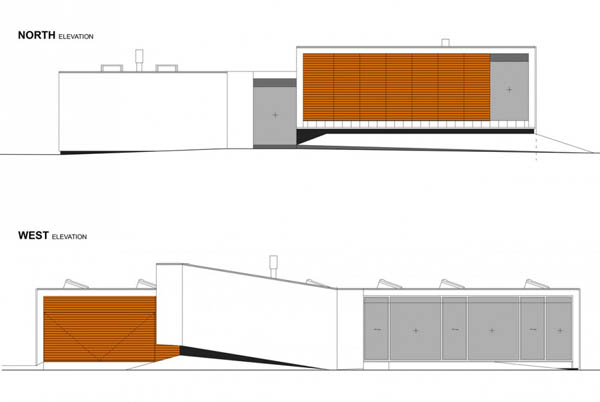 Liked the story? Share it with friends.