Are you fed up with those boring wall panels that boast nothing unique and of poor quality? Your wait ends here. A new pattern of wall panels called Capitone comes to the market from Dreamwall. A cursory look at them could make you feel that they are made of sponge and fabrics. They aren't! Made of a polyurethane back and resin mixed front face with natural stone and marble, these wall panels can leave you really amazed when you touch it. They might look to be soft, but it is indeed very hard!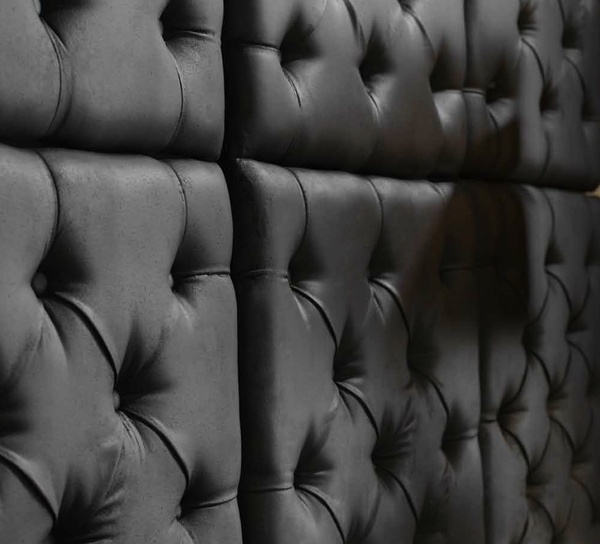 Capitone is a part of Fashion Wall collection made by Hannah Coleman, the founder of Dreamwall. Similar to the Chesterfield sofa in its padded effect, Capitone is 100 mm thick and is available in black or white hues. The installation of the new wall panels is so easy that they can be simply glued using strong bonding glue or can be grilled into the wall.
One significant feature of Capitone is its weightlessness, water repellence and non permeable and flame retarding capabilities. They also feature high thermal, acoustic and anti-humidity qualities. So don't you think that Capitone is the ideal wall panel for your special home?