Most of you may have your own concepts and ideas when it comes to your dream home, right? Take a look on this story that can add to your dream home décor. Designer Erhan Afsaroglu has come up with a new design for TV units to his to the Prestige Group portfolio, and has called it the Melting Point.
The new design is inspired by a drop of water before it falls from a surface. So, that explains the name of the design, Melting Point.  Melting Point showcases an innovative method and uses LG Hi-macs to make a smooth piece with seamless joints. It offers a combination of semi-open and enclosed shelving. There are folds that are fashionable, and they make the Melting Point unique among other TV unit designs. These folds provide spaces for keeping magazines, DVDs and other TV equipments.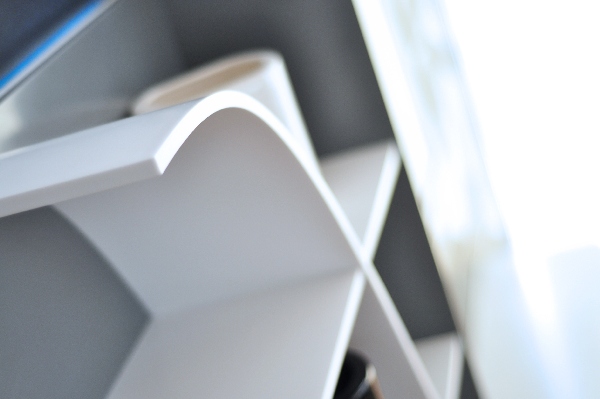 Another amazing feature is that the whole unit is attached to the wall. This effect gives the unit a floating effect. Floating effect can be spotted quickly with the LED lighting embedded behind the unit. The top and bottom unit measure 81x130x20cm and 297x30x45cm respectively.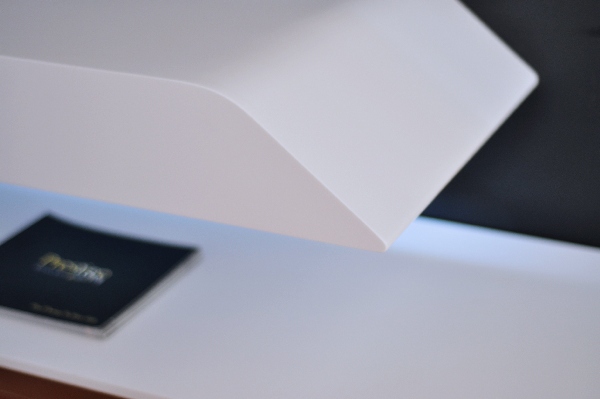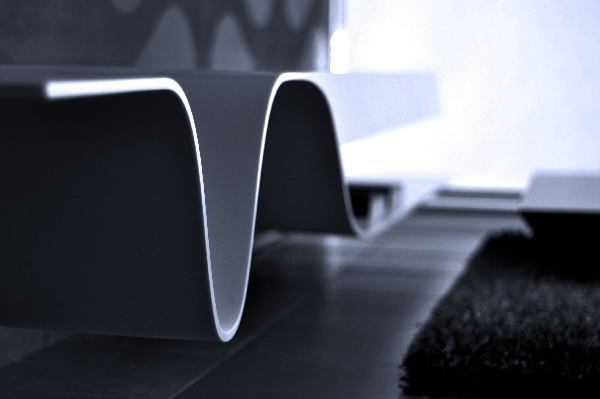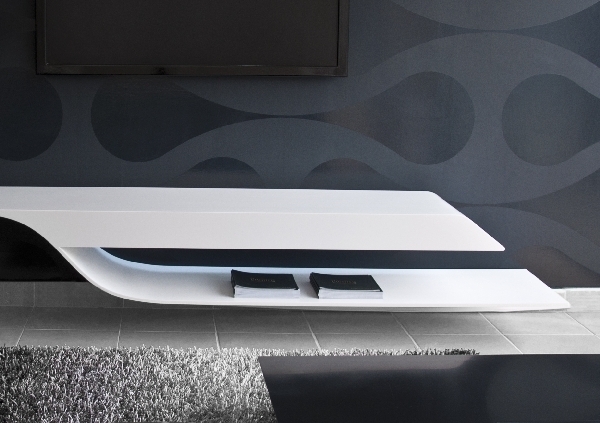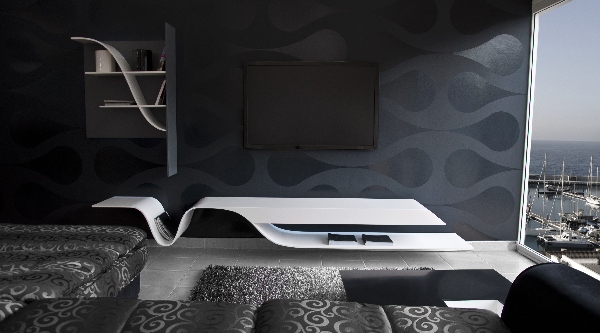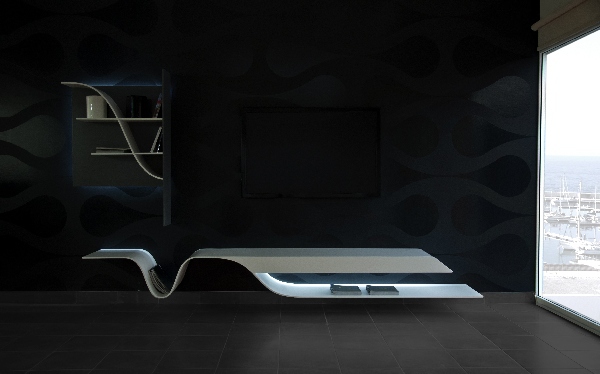 Liked the story? Share it with friends.