Let us peep into some architectural wonders of the Ayada Maldives Resort. Imagine you are in a hut. Now, dare not underestimate the word 'hut'! The hut here has all the ultra modern facilities you need! Continue imagining, the hut is in the middle of a serene bluish watered sea!
So how do you feel now, amazed and you wish you were in the similar ambience now, right? You need to head for the Ayada Maldives Resort, located on the island of Magulhdhuvaa in Gaafu Dhaalu. Owned by the Aydienz Group, the luxury resort comes with 112 villas surrounded by clear and lovely blue water, white soft sand and lush vegetarian around – across an area of 150,000 square meters!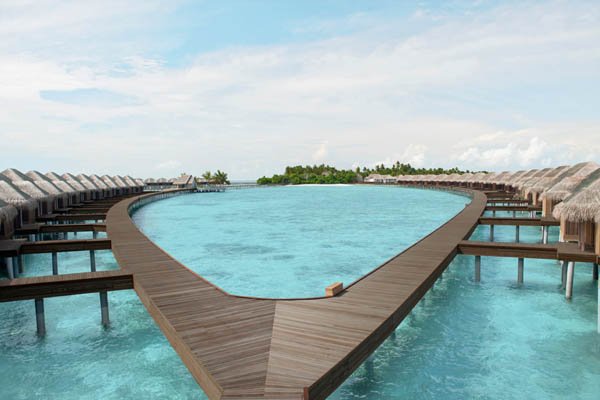 The villas have all the accessories that a luxury villa is expected to have – and beyond. Each villa has a rectangular pool around it, and offers complete privacy for the visitors. The resort is equipped with seven restaurants, bars and cafes. What are you waiting for now? Go on and head for this place where you can feel and watch the rich nature. The resort is just amazing and its elegance cannot be expressed in words. So find out more with these pictures which are clearer than words to define the beauty of Ayada Maldives Resort.