The Ghost Chair Collection presents itself in an unusual way – a thick and sturdy plexiglass shell is transformed into a fascinating three dimensional decorative object with the help of a unique 3D technique. Designed by Ralph Nauta & Lonneke Gordijn of Studio Drift, the geometric plexiglass box seems to contain its own ghost in an artistic, almost organic shape. By drawing the ghost inside the chair, the designers created over a million tiny air bubbles that reflect the air, transforming the space around this magnificent seating unit into an ever-changing background.
Pair it up with natural colors or a vivid palette of patterns and textures and you will see the interesting effect it has on the surrounding space. Whenever the light shines on the ghostly shape of the interior of the box-inspired chair, the air bubbles offer a spectacle of technology and remind us that each leap forward allows us to create our own future. Inspired by the history of Dutch royal chairs, this collection is excellent in many ways.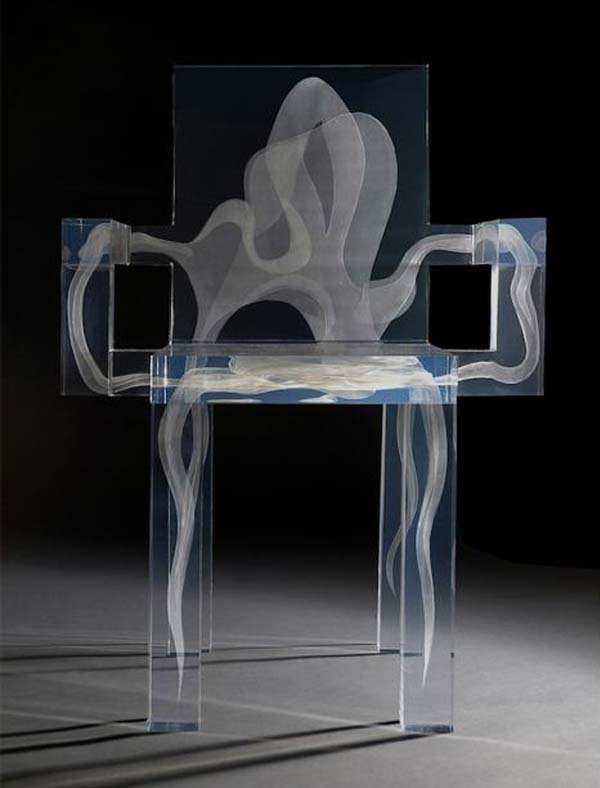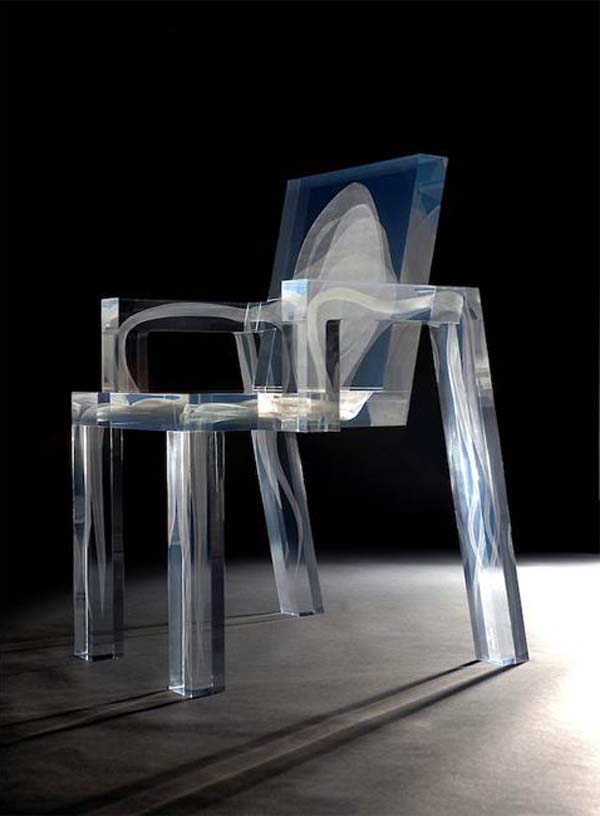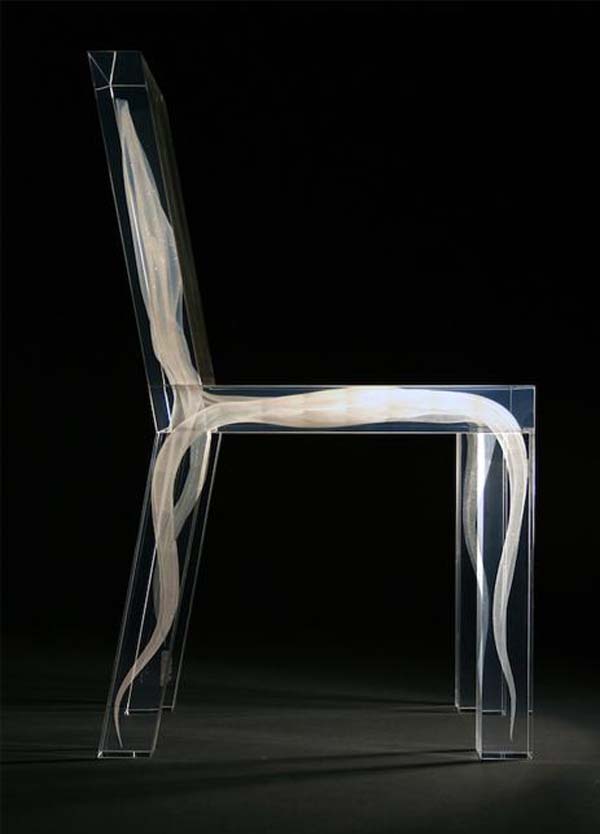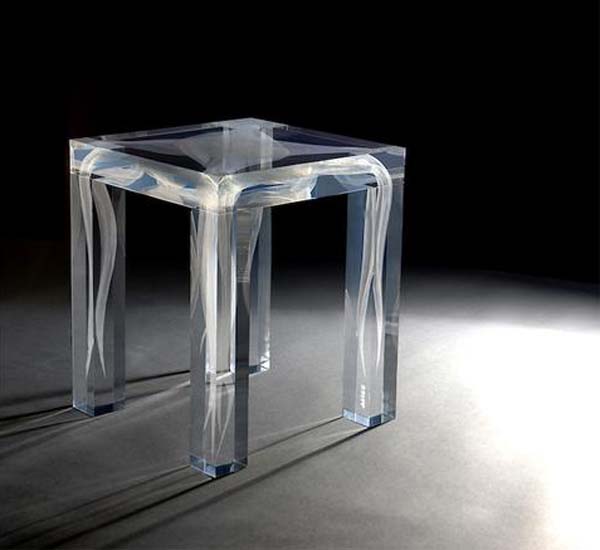 Liked the story? Share it with friends.