You will not able to resist the temptation once you look at this alluring house. Red and white contrast of the quarters effuse a deep visual effect along with a sense of warmth. This Swedish residence, located in Gothenburg, boasts a total floor area around 110 square meters and five rooms.
This appealing home has been built with a suitably inviting paved doorway directing to a patio and diverting to an indoor corridor in the residence. To the right of the spacious living hall is a grand bedroom complemented with a wooden floor. Wood touch, however, does not confine to just this – almost all furniture, floorings and cabinets are made of wood giving an earthly feel to the house.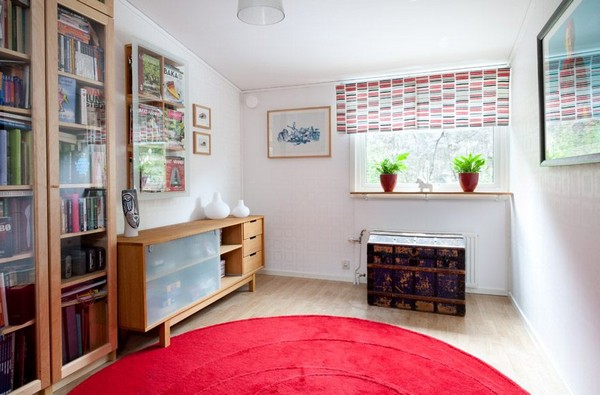 The cool dining / kitchen area has been refurbished in nice shades and shapes. The fully-equipped kitchen is the ace of the interiors. Dining area can contain around eight people. You can directly reach a beautiful courtyard from here. The house, apart from its wooden scaffold, has outstanding living conditions encompassing electric under-floor heating in one of the bedrooms and bathroom. Grey shades and minimal designs garnish many of interior walls. What do you think about the design and architecture of this amazing building?