This house has masculinity writ all over it. Agraz Arquitectos' House HG project stands towering on 5,877 square foot of land, sporting two floors. This stylish abode is situated in Puerta Plata, an affluent neighborhood in Zapopancity, Jalisco, Mexico. The house is plain-white-attired in the exterior with rectangular boxes dominating the design. The car garage and service area are set under the dwellers by a half-level ramp. The main entrance of the house is set up half-level up, and has a reception lobby and a compact bathroom as part of that level.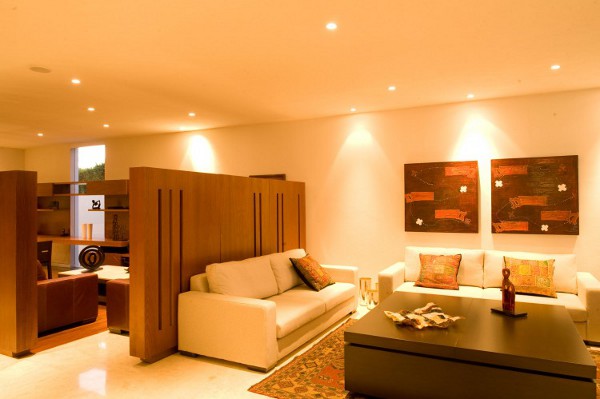 The most remarkable aspects of the house are that the terrace, dining, living and family rooms are set up in a single area – sans any partition whatsoever. The kitchen forms a separate unit with a ramp stairway connected from the basement. The hatchways are built in mahogany and glass structures. A spacious studio forms part of the top floor, providing isolation from any commotion in the ground floor. Attached to the studio are a couple of bedrooms for two, with bathrooms and dressing rooms for each continuing to a neatly-built terrace. The dining hall, accompanying the kitchen, opens to a beautiful patio while there is a light generating space inside, near the main bedroom which provides the delight of tree top. Overall the house is a harmonious setting forming a game of shadows during the day.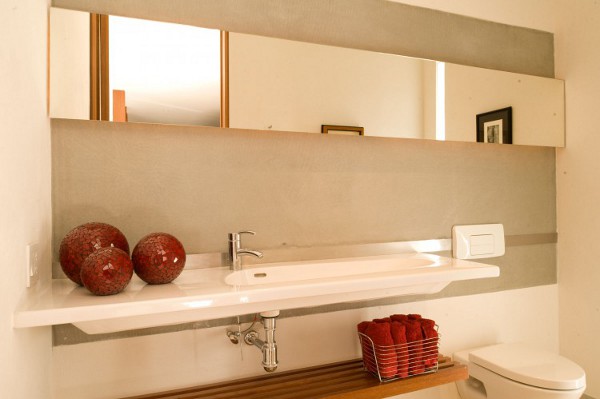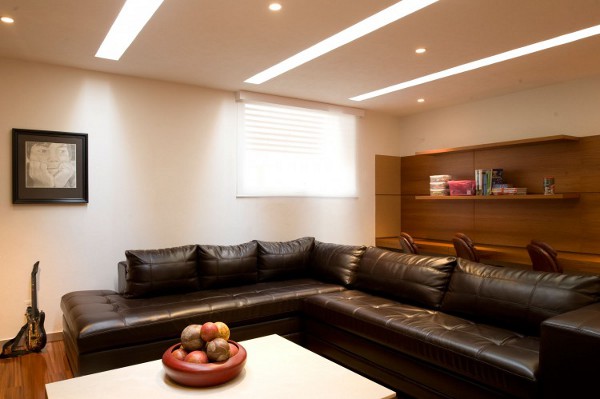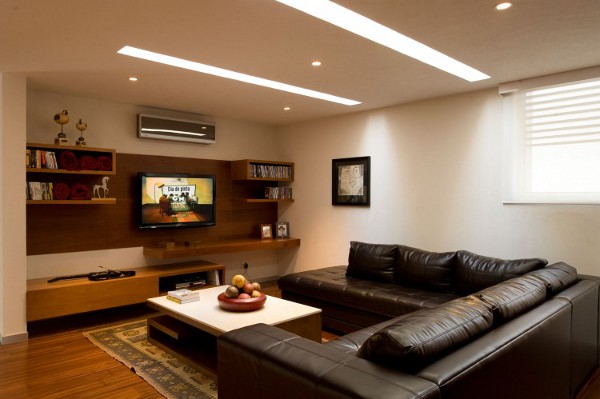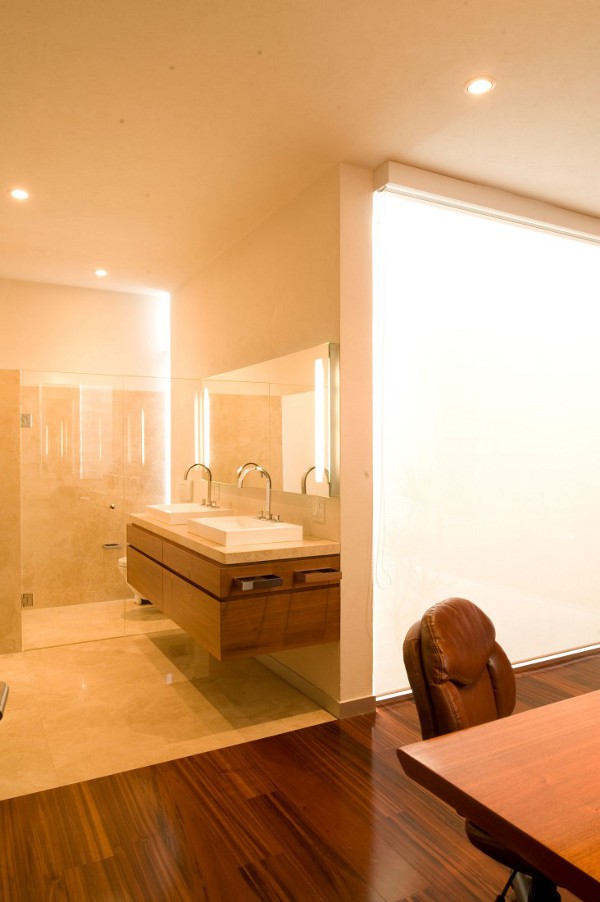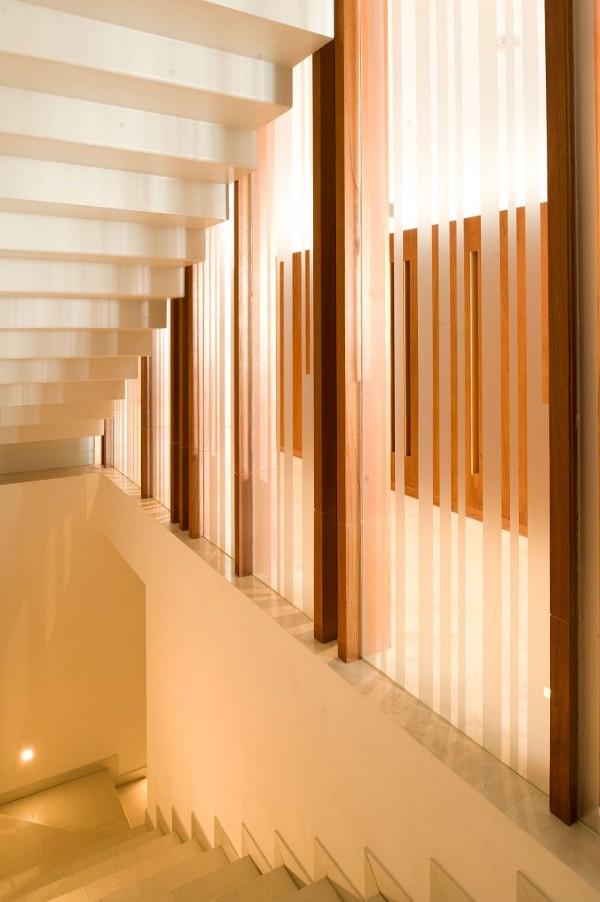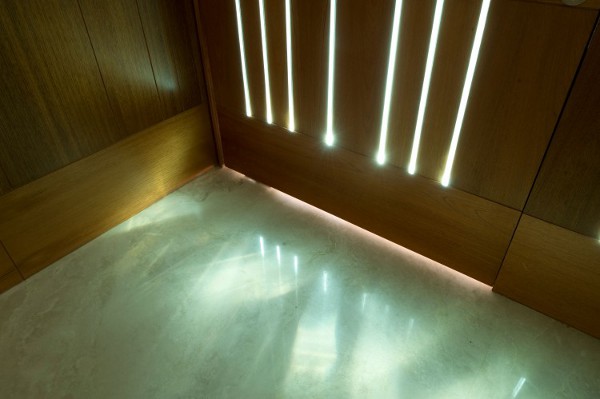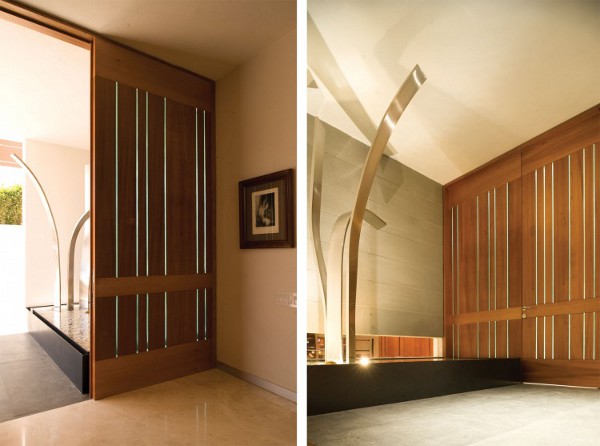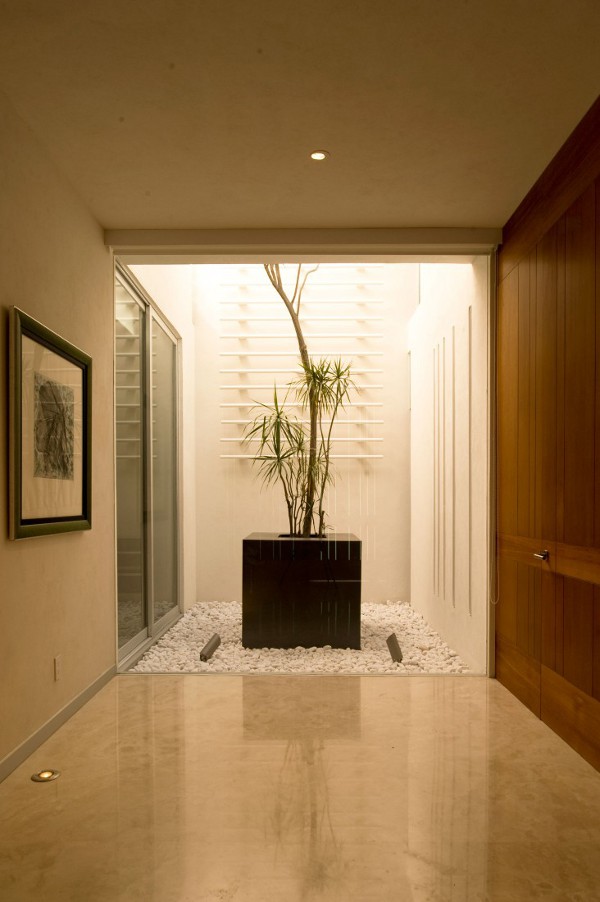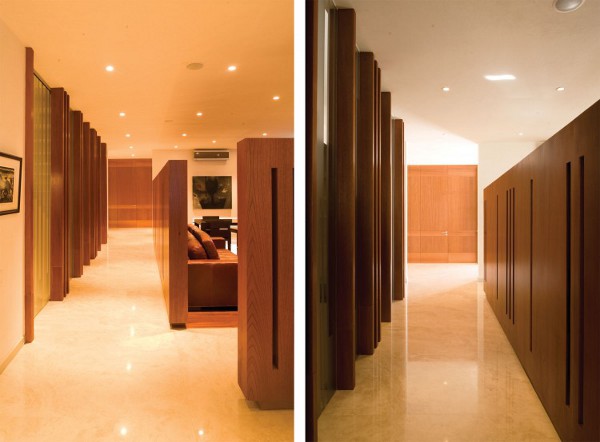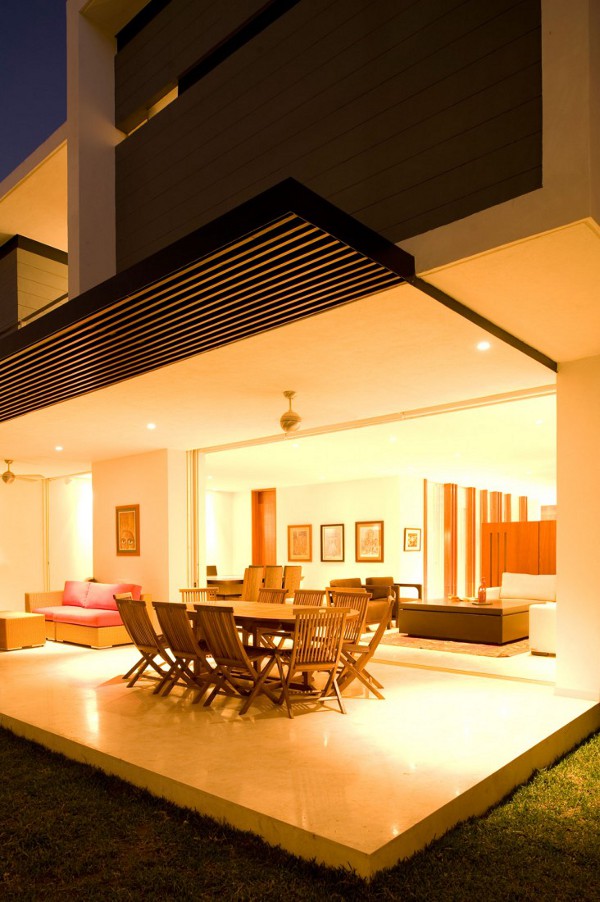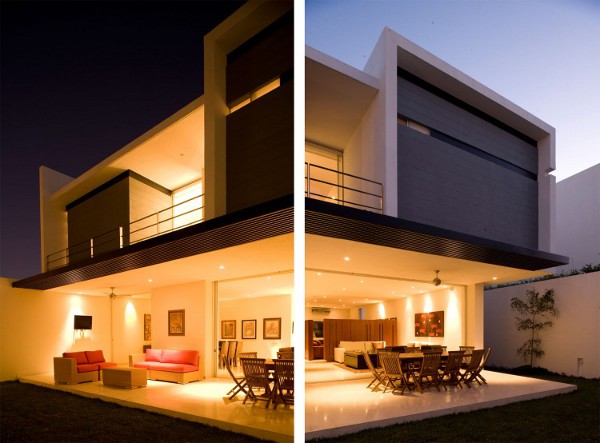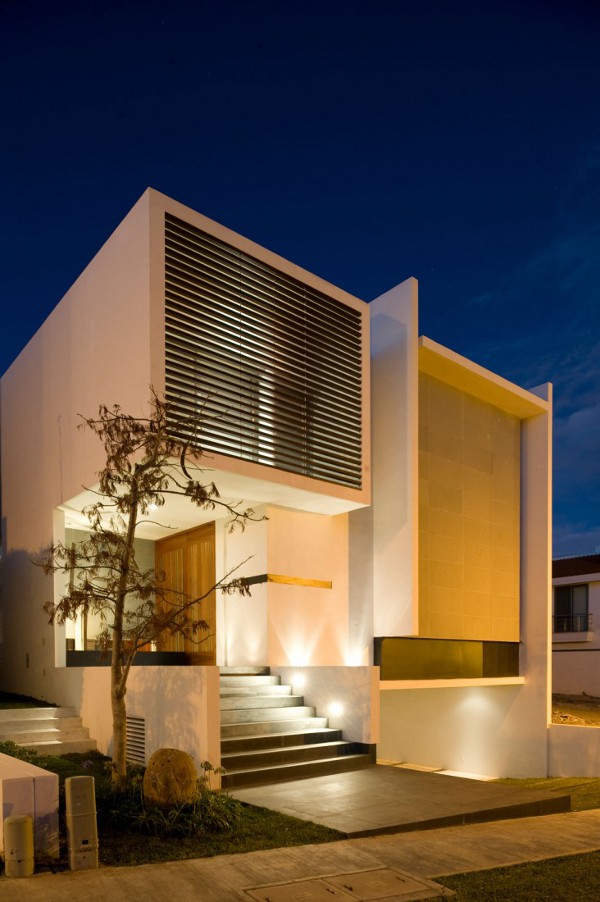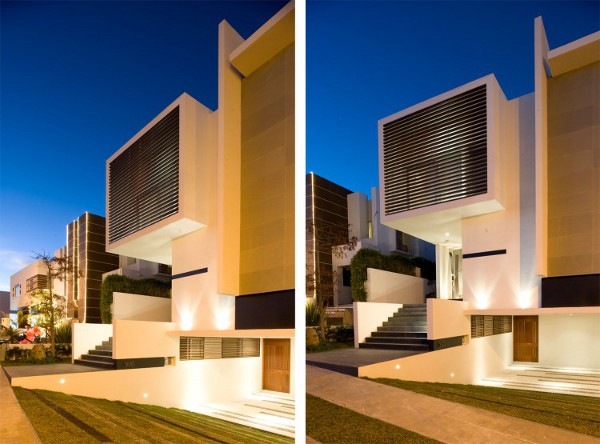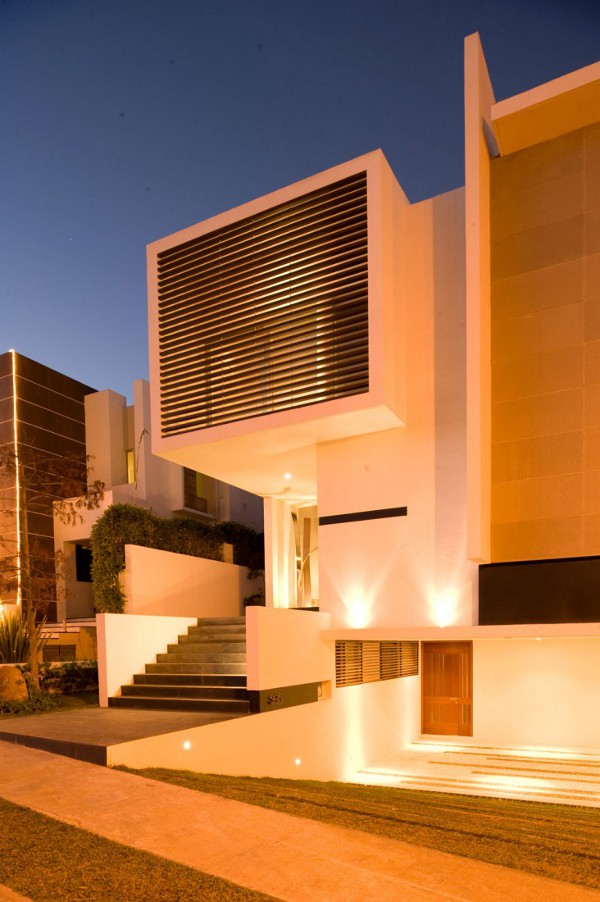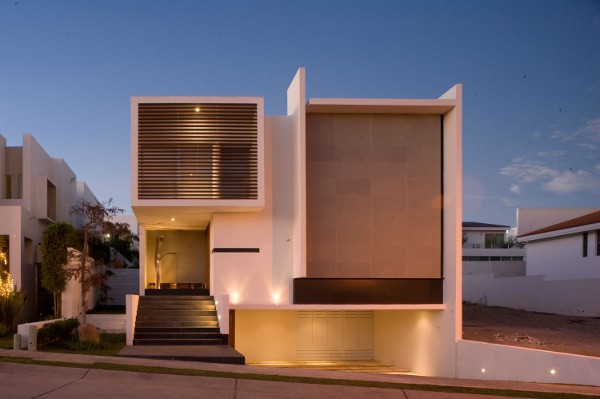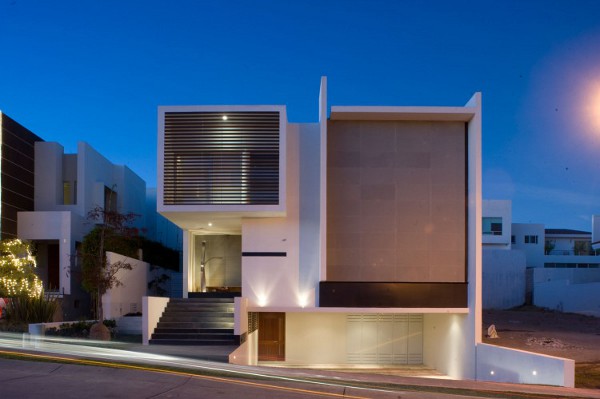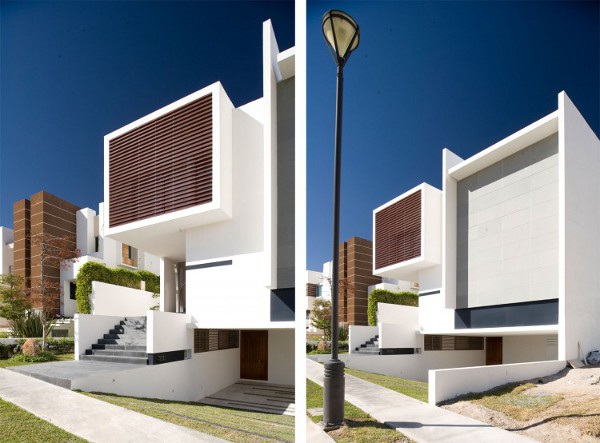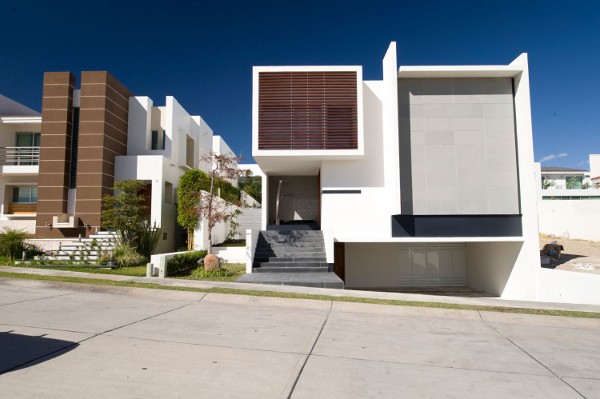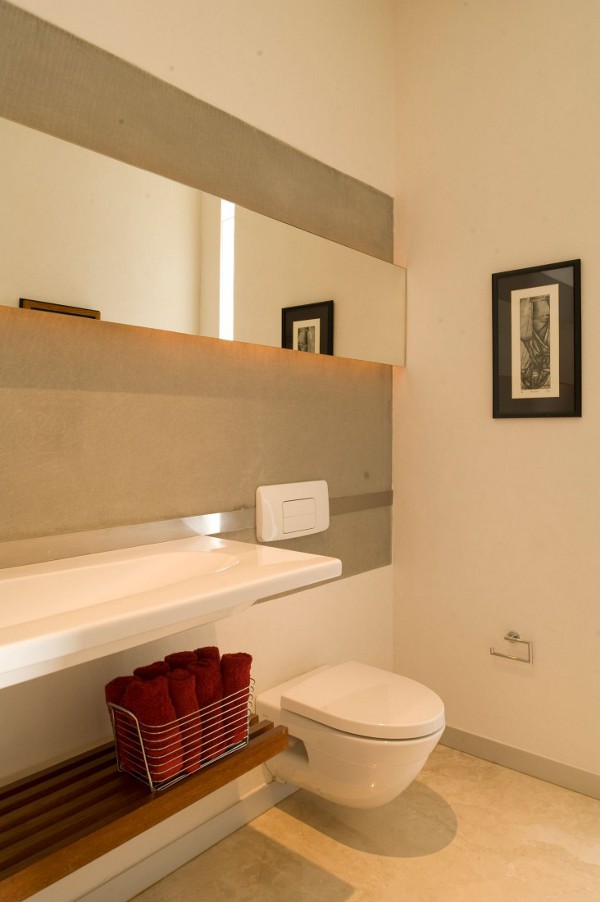 Liked the story? Share it with friends.