Meg O'Halloran's fabulous furniture collection draws inspiration from the designer's past experience with furniture design, combining it with historic and landmark inspiration. Gothic and mid century modern style inspiration can be found in the design of the King's Chair, a beautiful seating unit made form hard eastern maple or walnut, adorned with a Denmark-woven fabric.
Another furniture item, the Truss Chair, is an accent lounge that features geometric patterns inspired by industrial forms like the Loop in Chicago, the Bay Bridge in San Francisco or the Queensboro Bridge in NYC. The Loop Barstool displays a shape inspired by the opening petals of a flower bud, mixing art nouveau and mid century design. The balanced design of each piece of furniture in the collection is enhanced by a wide range of fabric colors: lime, yellow, magenta, orange, royal blue, lilac, teal, plum. Which combination of natural wood and colored fabric would you prefer?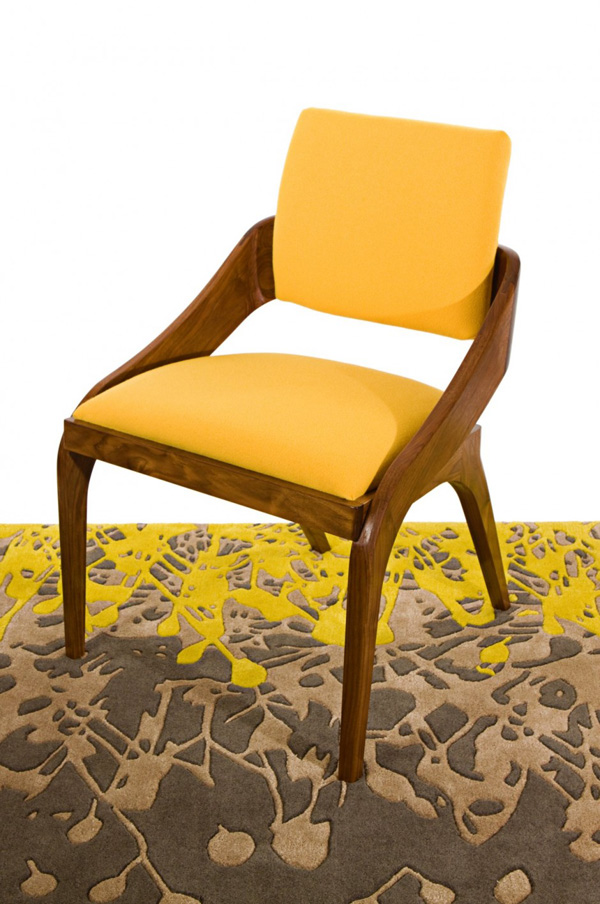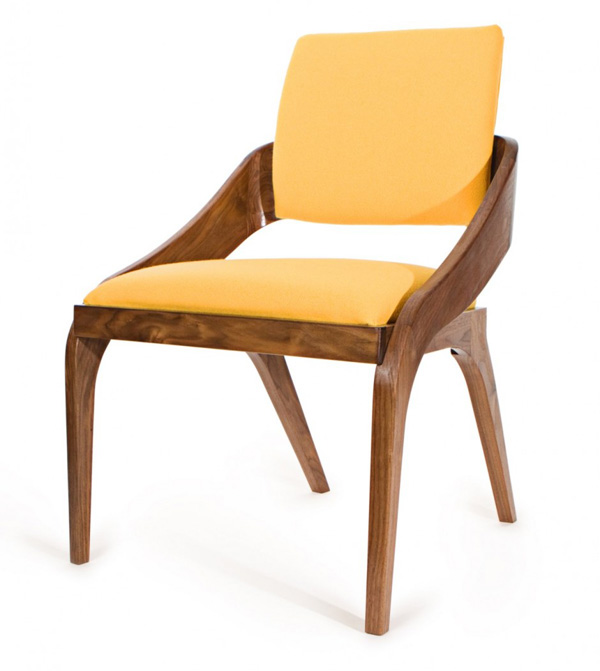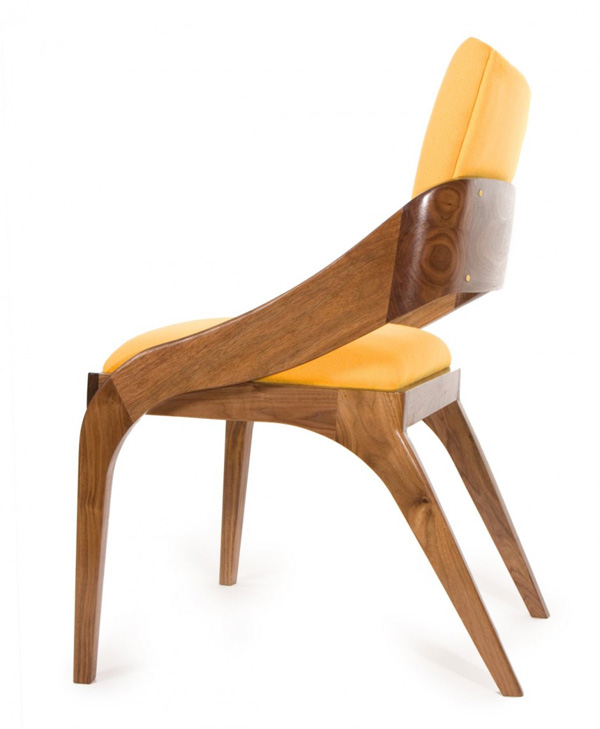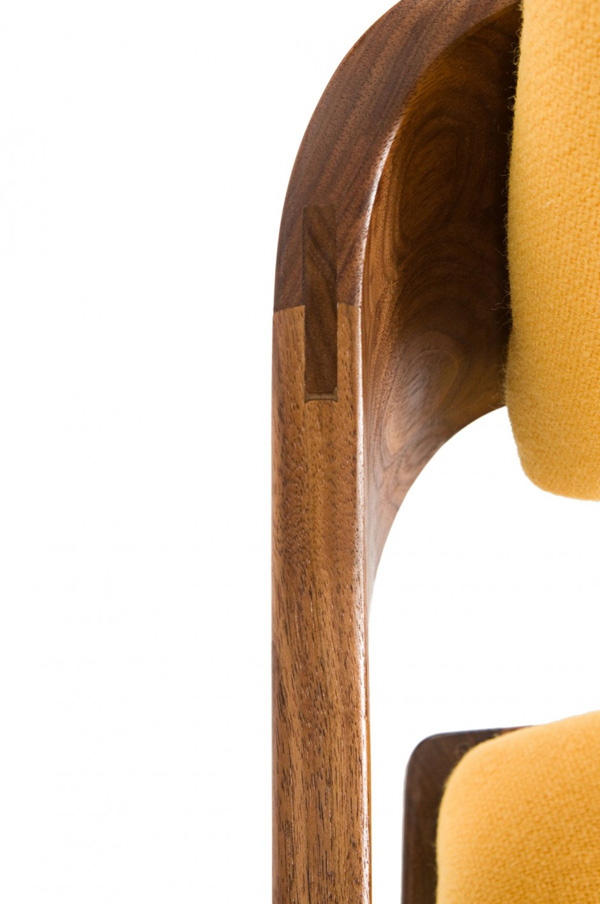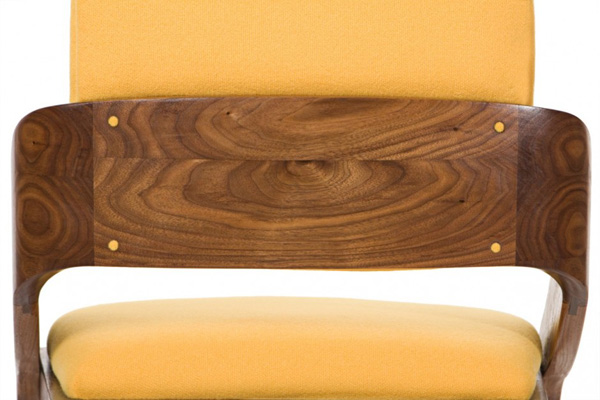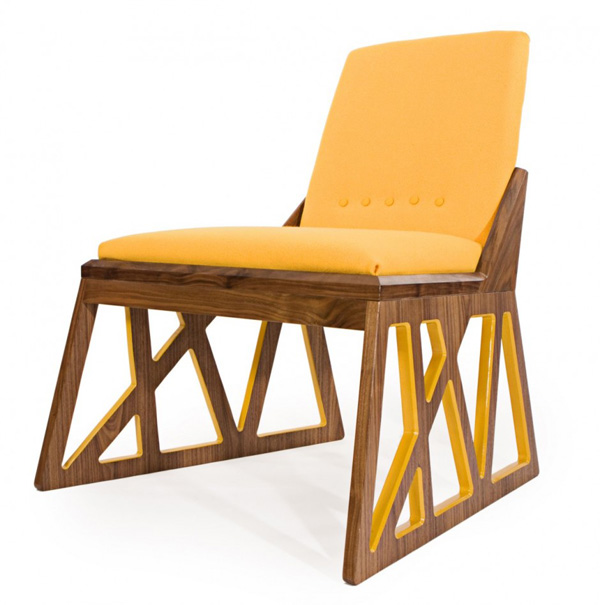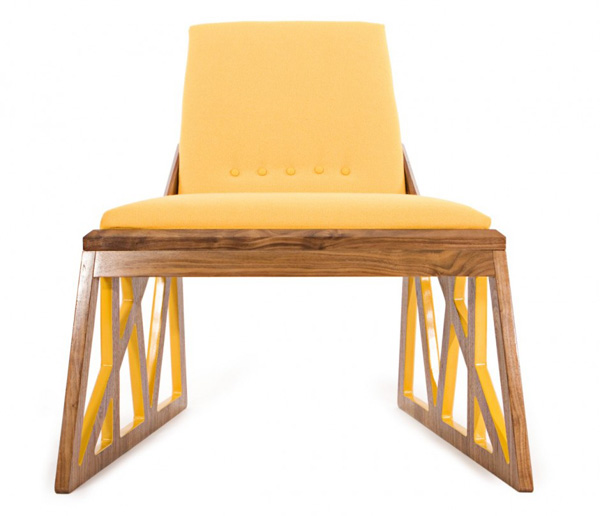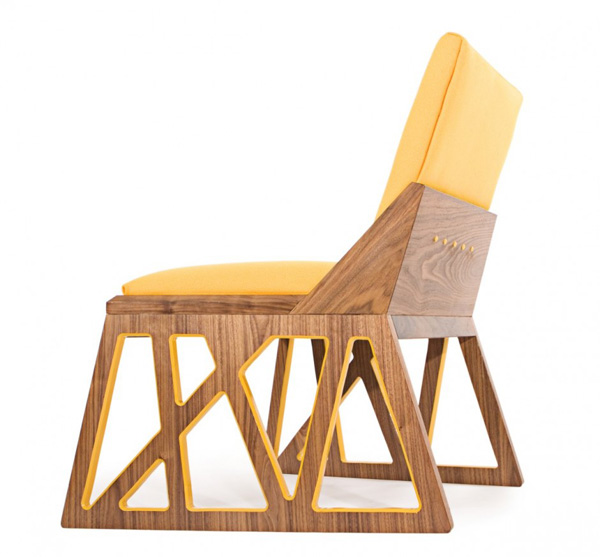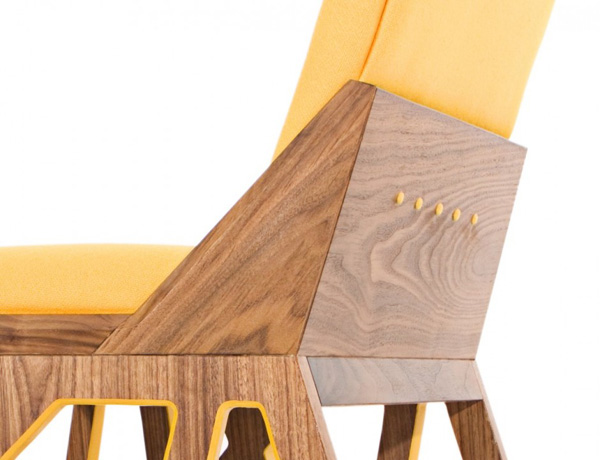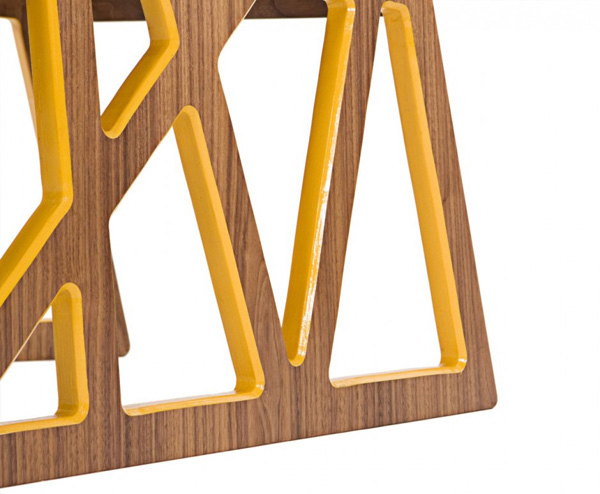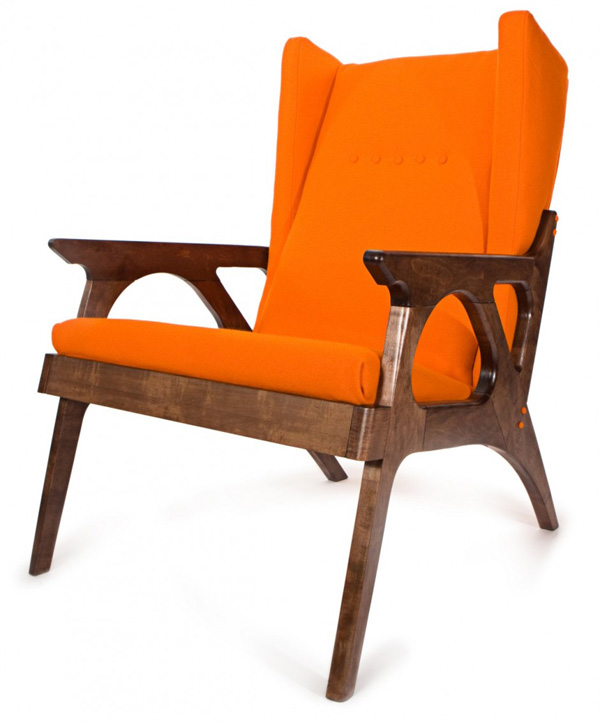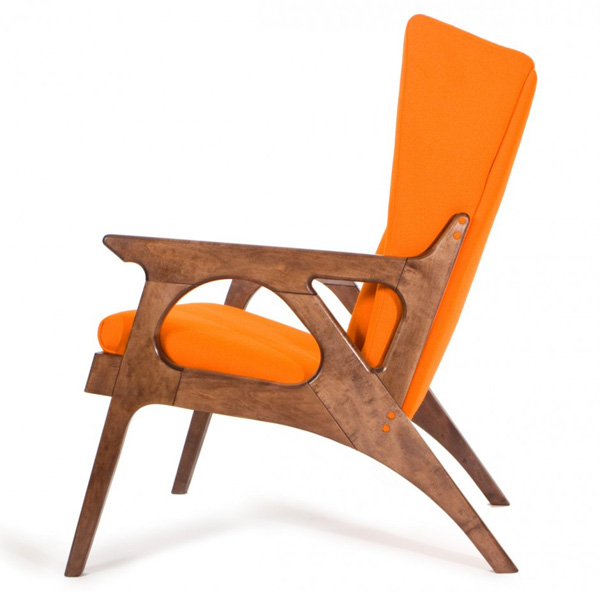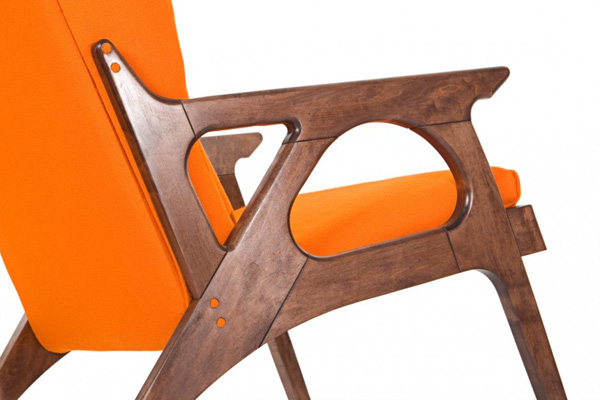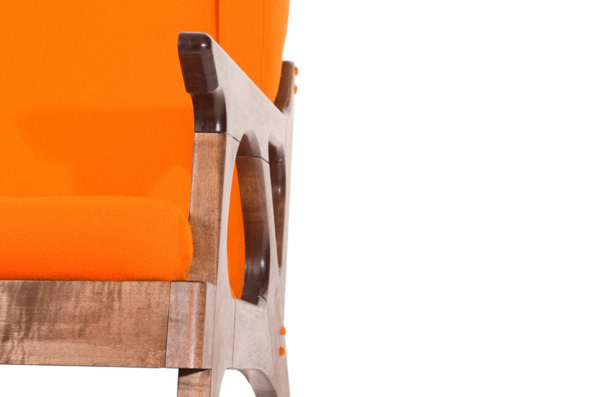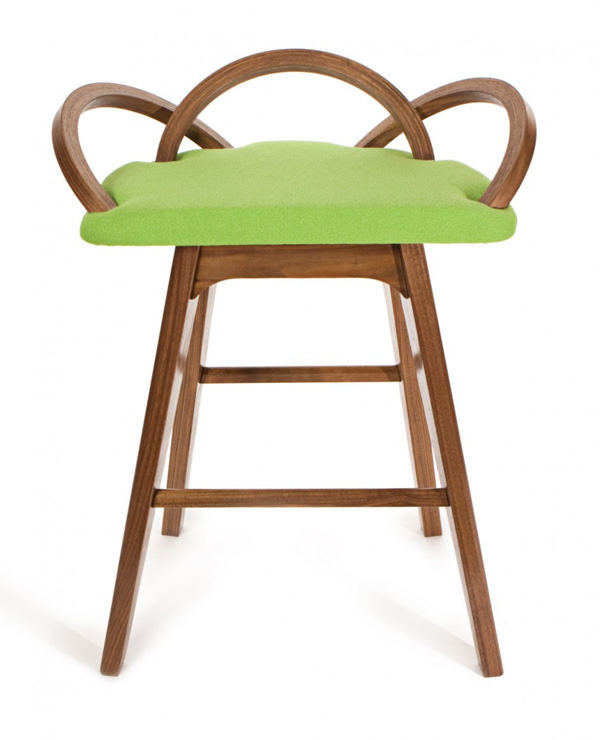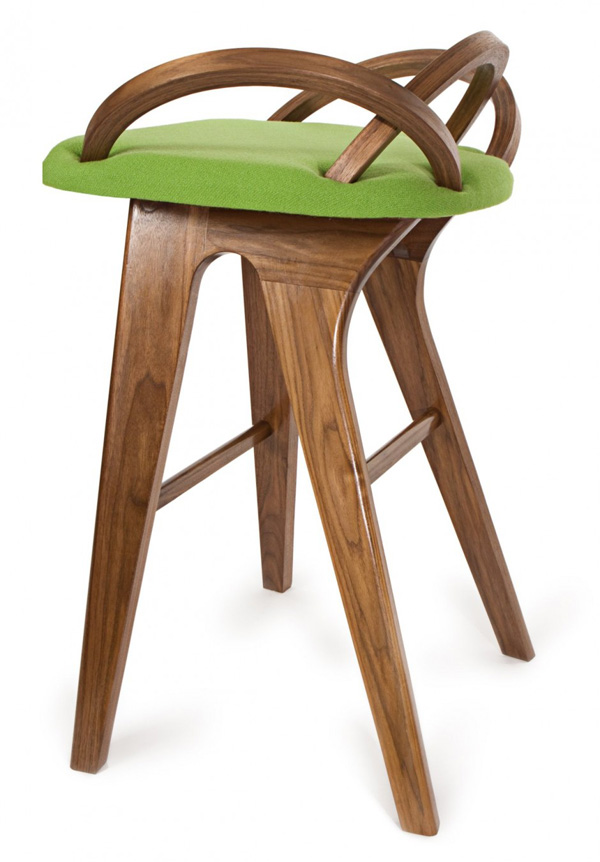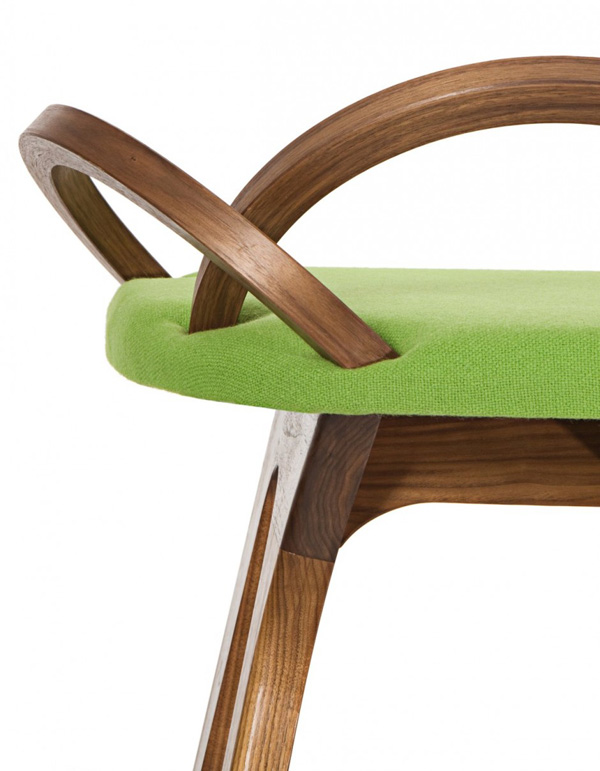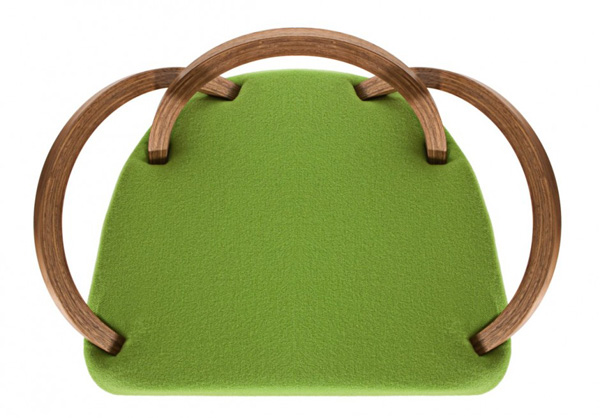 Liked the story? Share it with friends.