Italian architect Carola Vannini thinks like a magician. Take a look at the beautiful construction designed by Vannini and you too will agree. It is notable that this Celio Apartment is realized by renovation of an old structure by total redesigning and reorganization. Rooms are airy and bright with spacious interiors. The living room oozes creativity with state-of-the-art decorations suiting the white shade of the room. The design gives a natural feel even in the narrow passages connecting the rooms. This dream home provides a 2,580 square foot luxurious floor space paved mostly by grey wooden flooring. The wooden floor extends to the balcony giving an uninterrupted feel.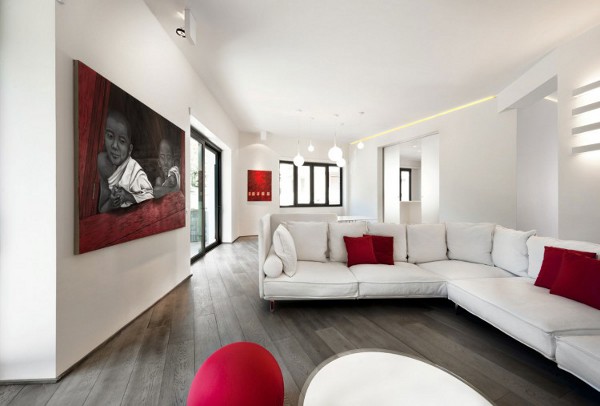 Peculiar lighting lines bordering wall-joints, the roof and floor and are brilliantly laid out. Positioning of windows, furniture make for amazing interior design and is produced to reveal multiple perspectives to the living room.  The main day area is the kitchen, with clean spaces defined to work around easily. Giving it is an isolated dimension that is divided from the ceiling and floor through continue red lights. Sliding white glass doors are used to cover the kitchen area as per user discretion. Black doors and window frames remind you of framed landscapes with the view of a backdrop. Creatively designed furniture items add to the charm. The house comes with three bedrooms, three bathrooms and an office. Long built-in cupboards match the architecture and have been embellished with backlit-printed Plexiglas panels. Overall you get the notion of a minimalist flair with all modern requisites for a family. The architect claims that project has demanded a total budget of €250.000. The Apartment is positioned close to the Colosseo area inRome,Italy. Take a closer look here.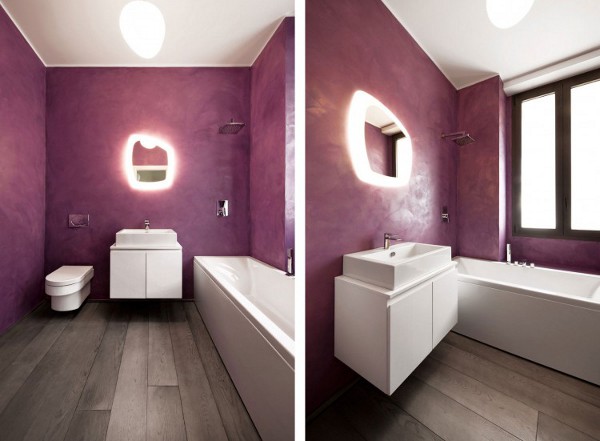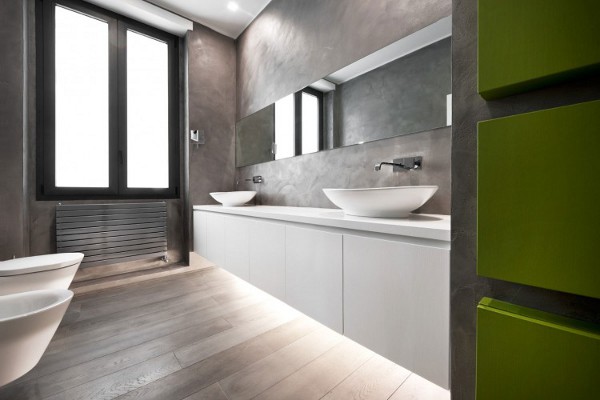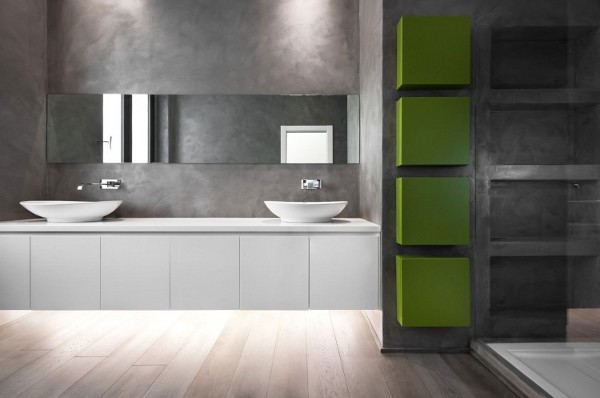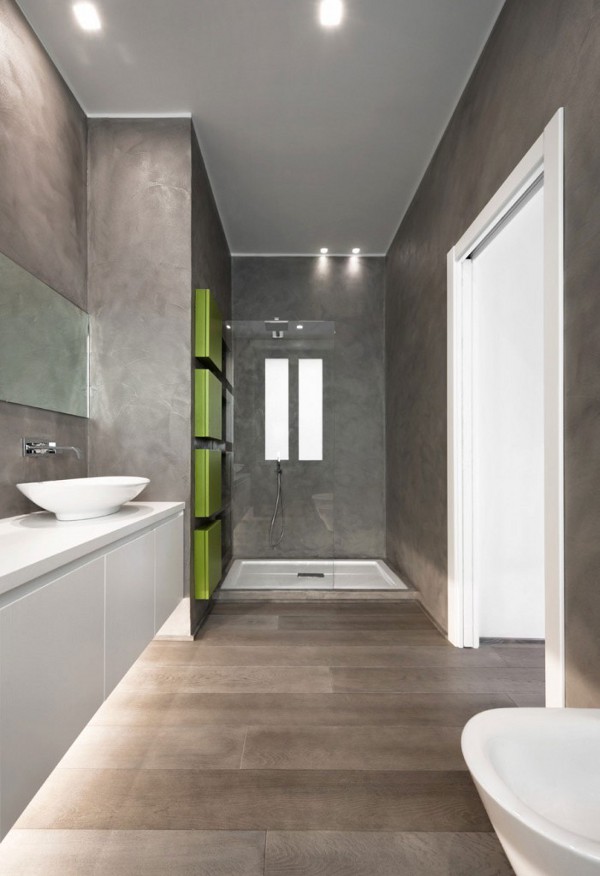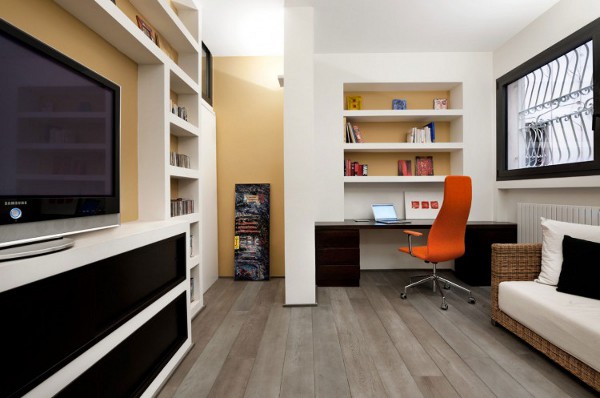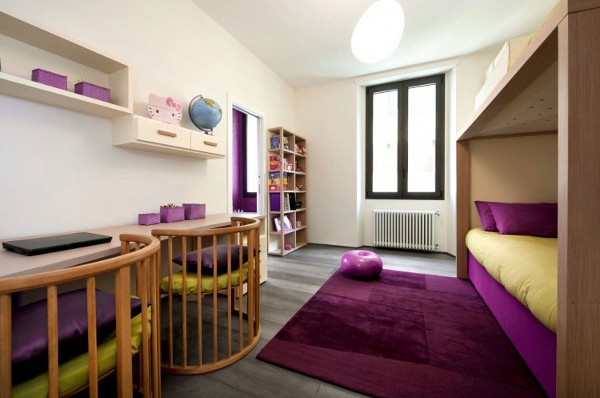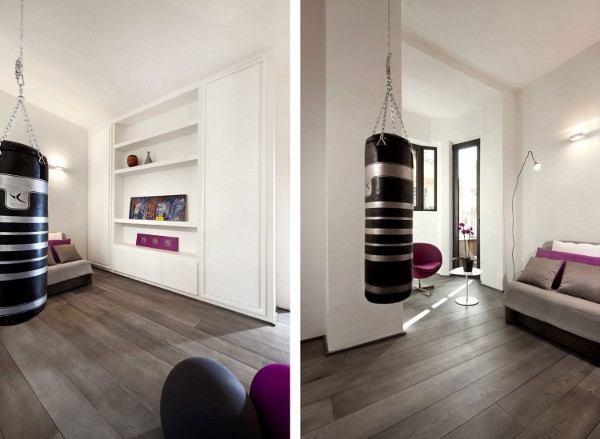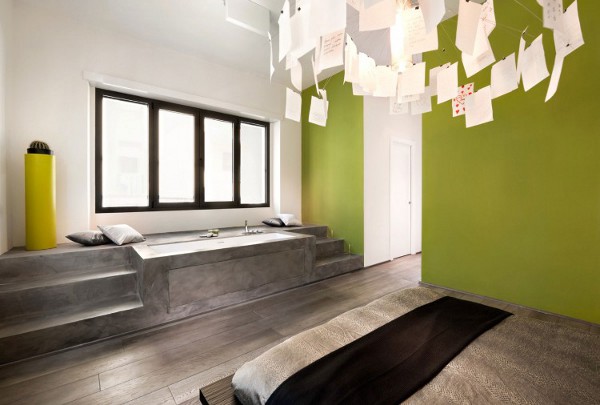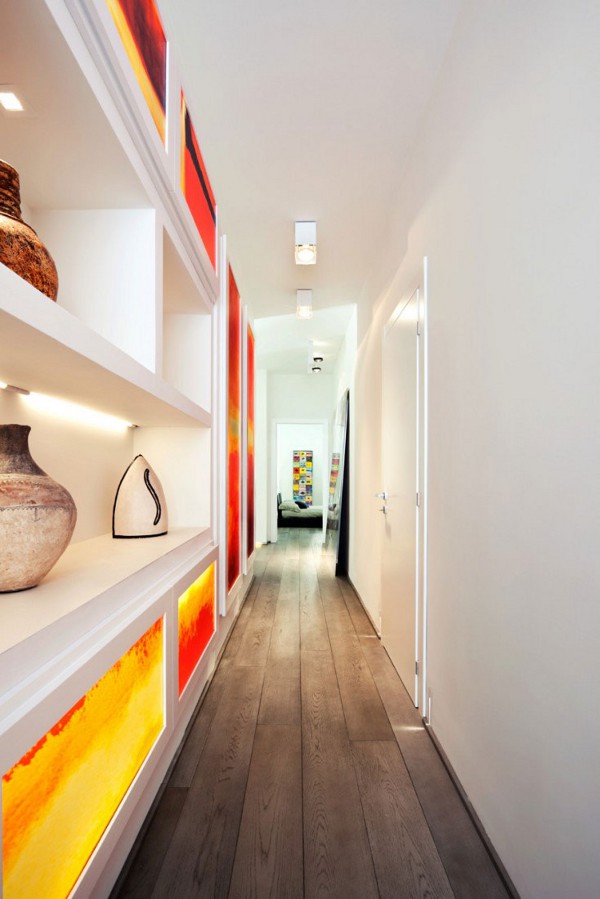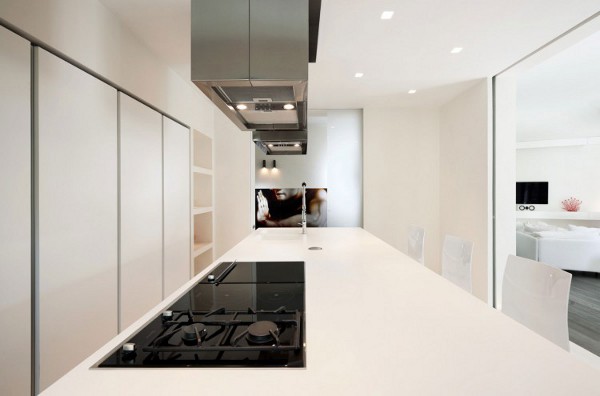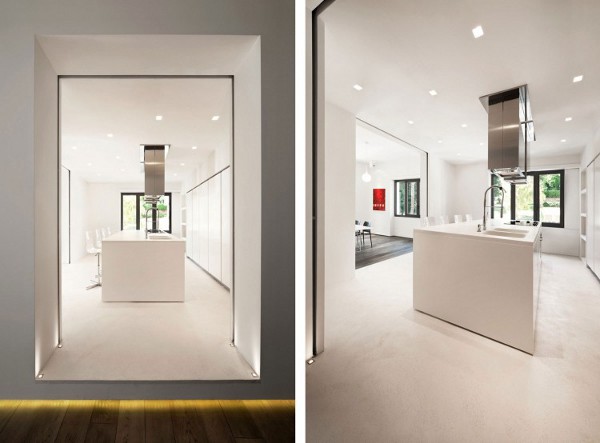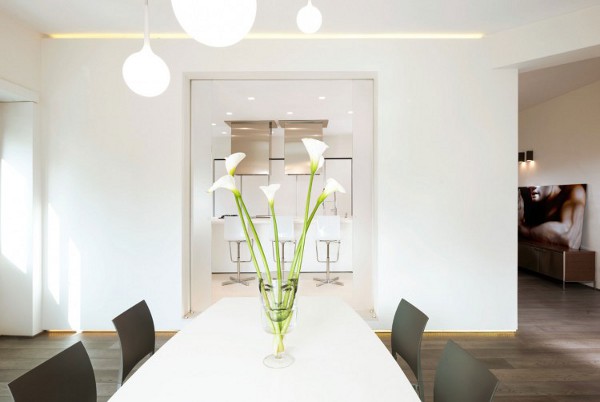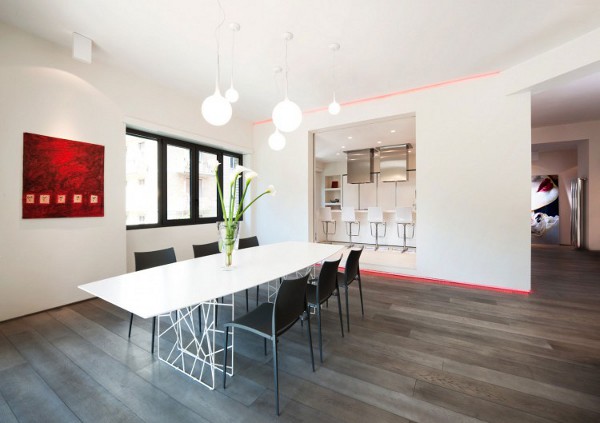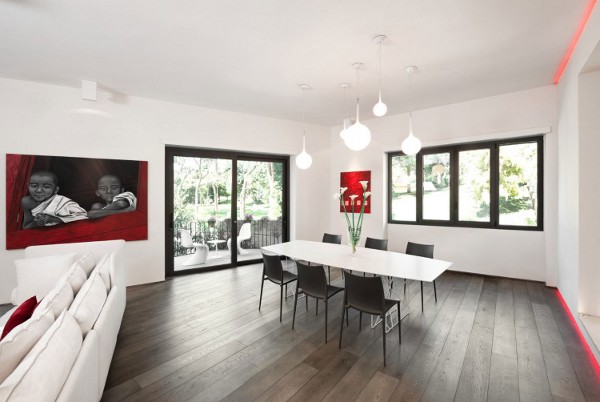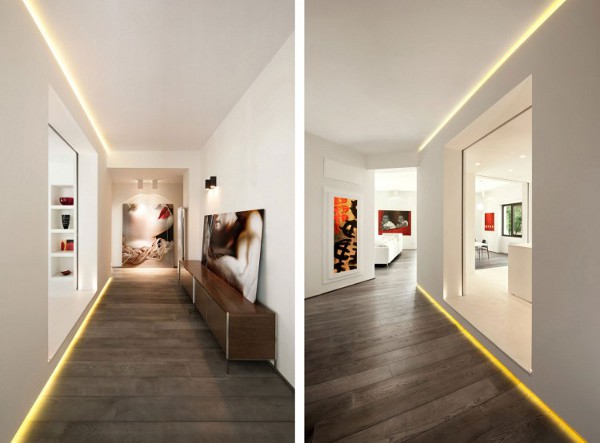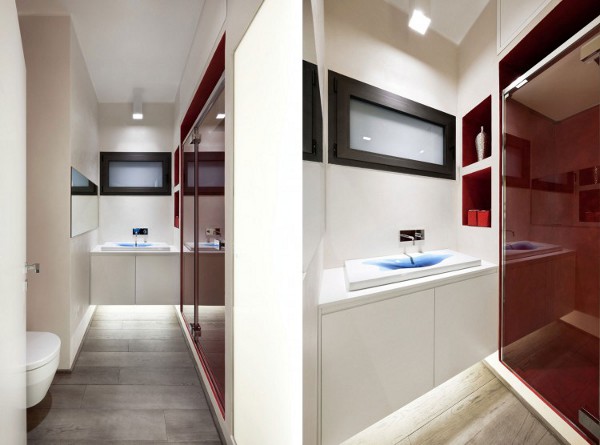 Liked the story? Share it with friends.