A surprising combination of artists collaborated to shape up this fascinating real estate office in Munich. Performance artist Wolfgang Flatz was in charge with the planning, Munich-based artist Markus Benesch designed a fascinating concept for the office's interiors, based on the interplay of contrasts. Designed like a central piazza, where people can move around and communicate, the studio has all the copy machines, printers or coffee machines at a distance from the central space, encouraging people to walk from one to another, creating a gentle buzz.
The conference space is an interesting room with red and white stripes shaping a modern design. These colored stripes were created under the brand name "Colornori" for an exhibition at the Milan Furniture Fair in 2009, and now, the modern design is displayed in this intricate real estate office. The conference room features some other interesting details: the customized "Silver" chairs by Interstuhl and the mirrored table frame that mirrors the stripes into an even more intricate pattern.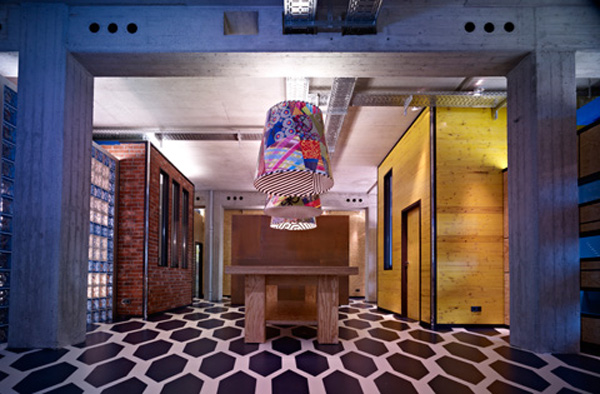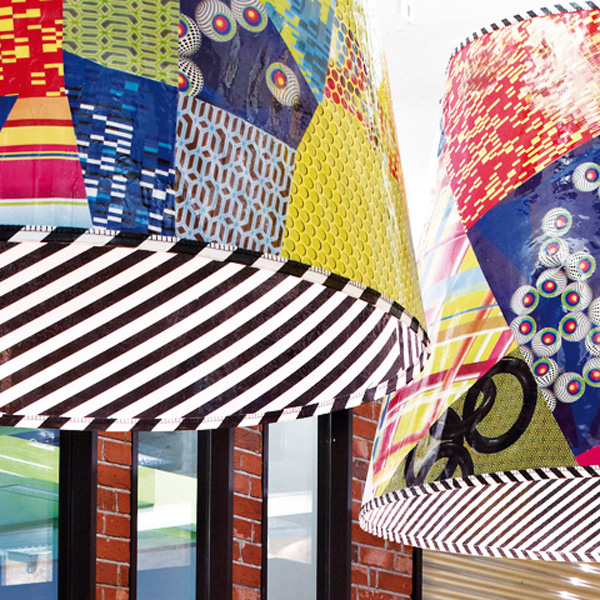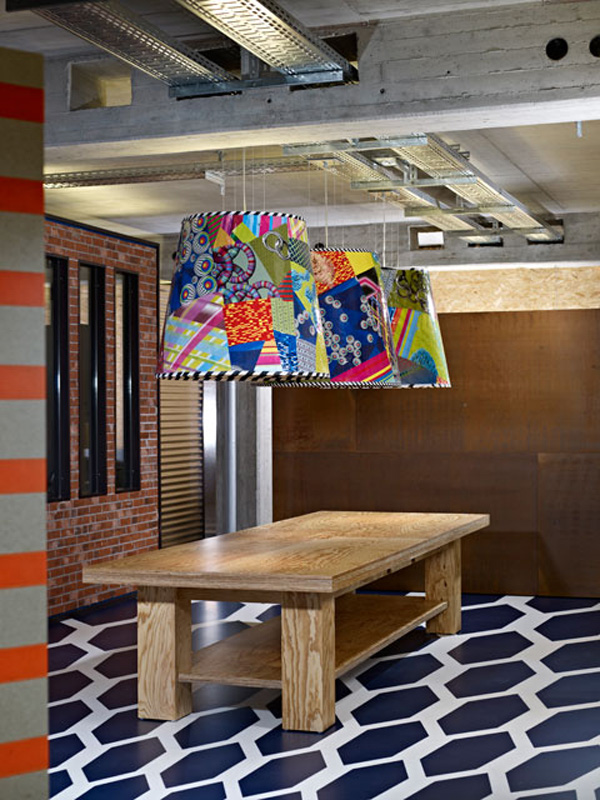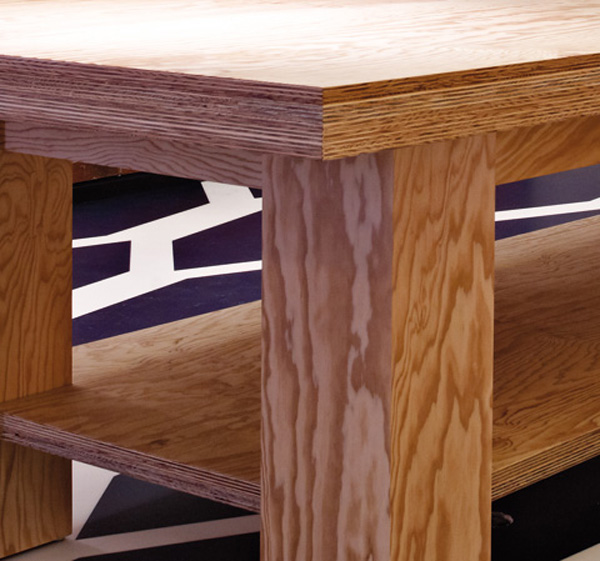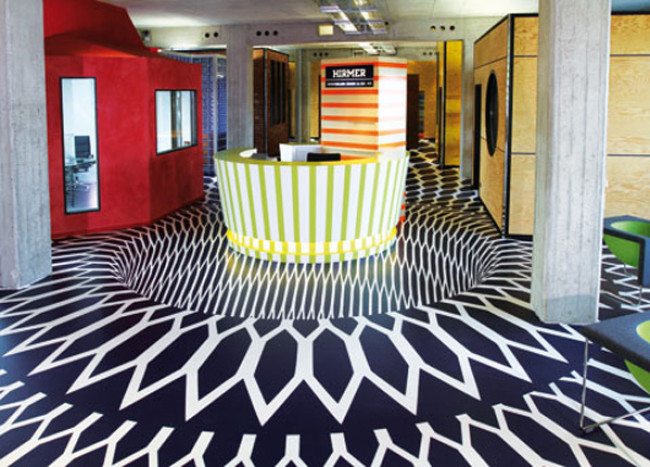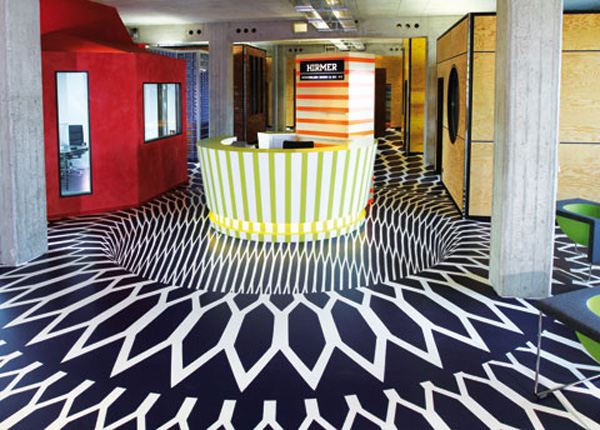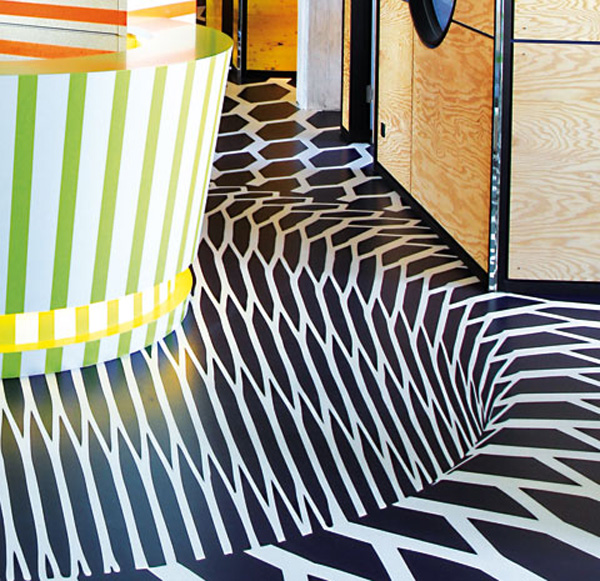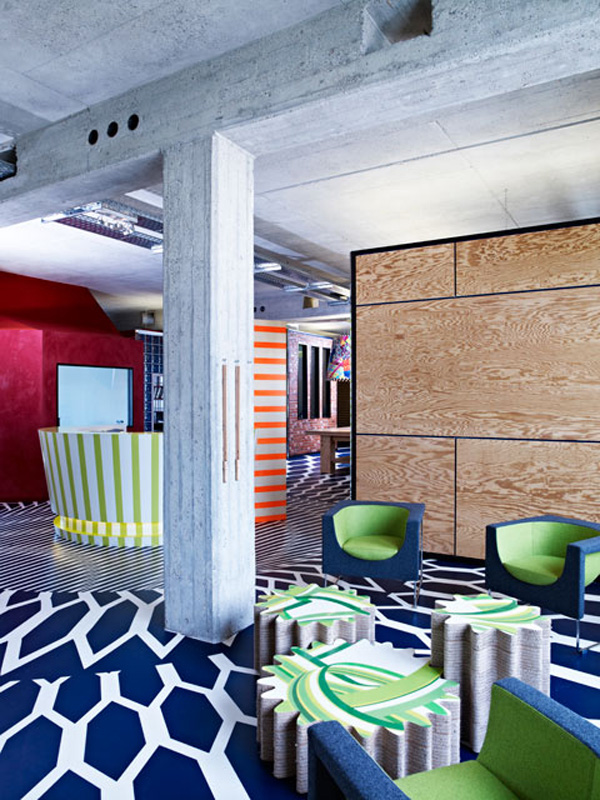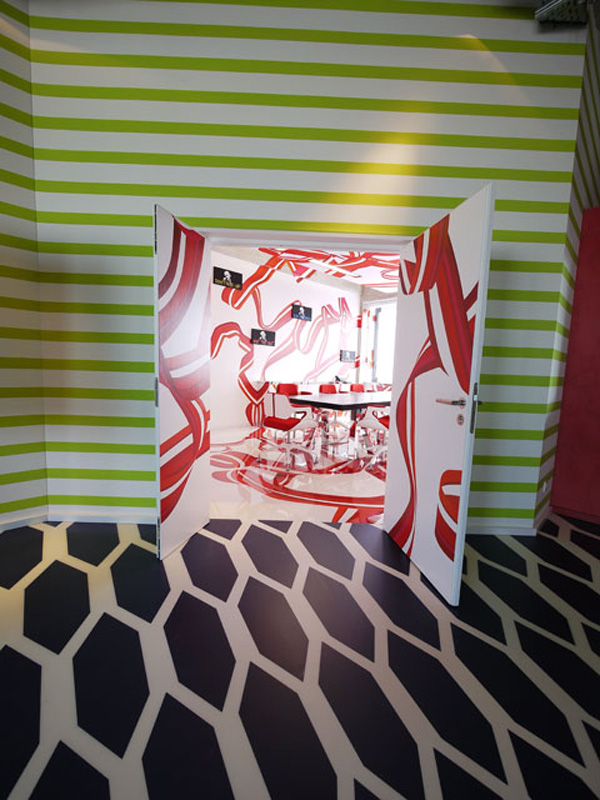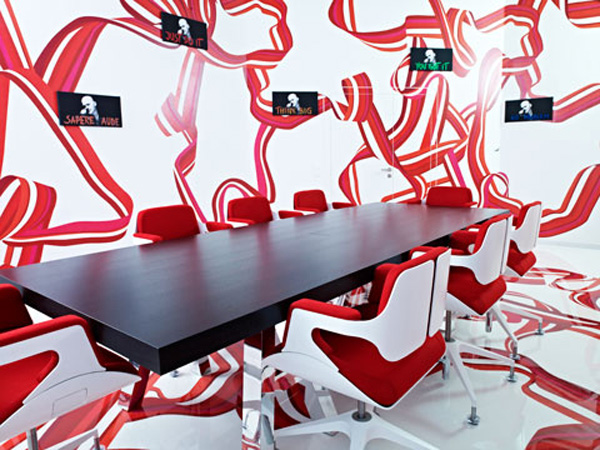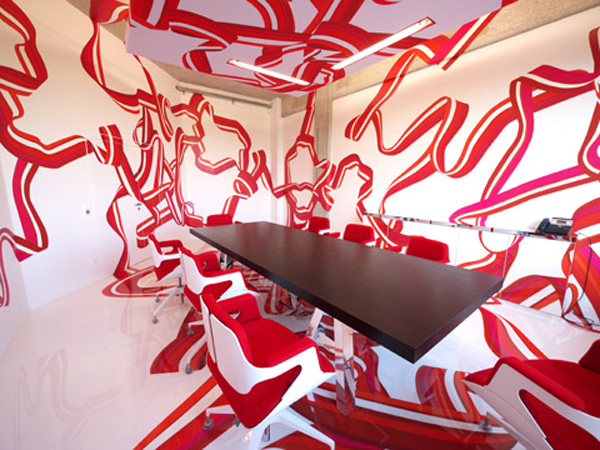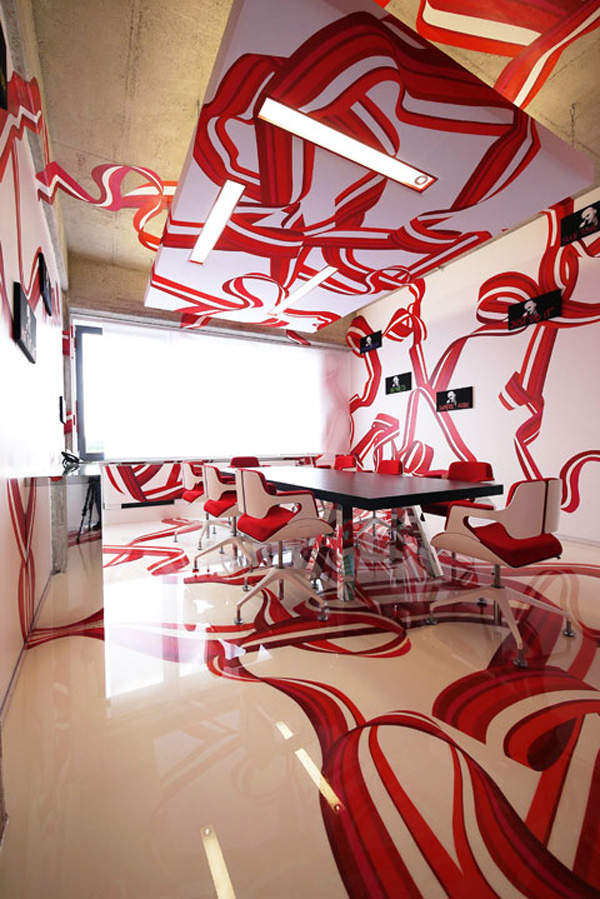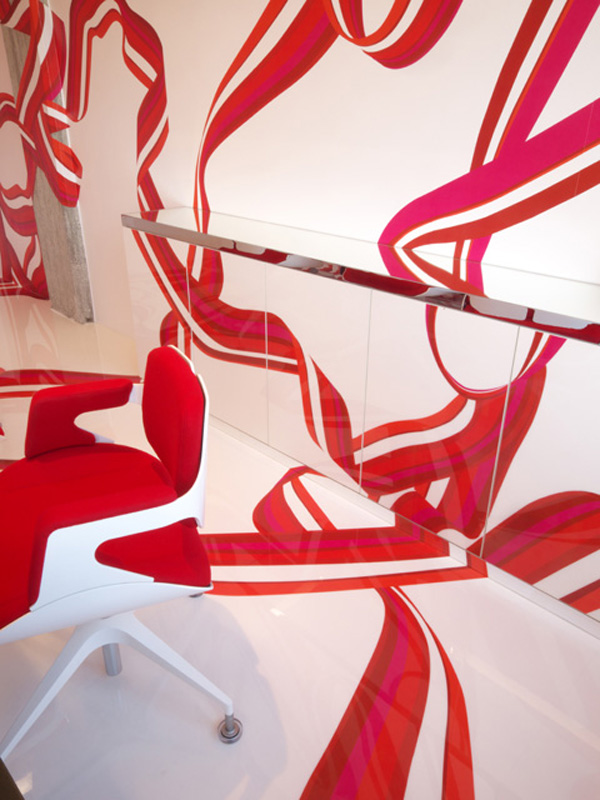 Liked the story? Share it with friends.