Mr Smith the Second is a fabulous piece of modern furniture perfect for contemporary homes. Designed by Anthony Hartley, the colorful chair displays a fascinating inclination towards a vividly colored collection of stripes. Its undulating shape offers sturdiness to the structure and a fantastic design. Part of an evolutionary design created by Anthony Hartley 10 years ago, the chair is the descendent of the Frank chair, inspired by architect Frank Gehry. This chair not only looks incredible, it is also a conceptual evolution of the Frank chair.
Mr Smith the Second, just like all the other furniture items created by the designer, combines the artist's cabinet making skills and his experience with contemporary furniture, creating a wonderful hand-made piece. It is made from colored beech wood and has a high-gloss lacquer finish. All the elements – colors, shapes, idea – make the chair look delicious and playful. Wouldn't you want a giant colored chair in your living room?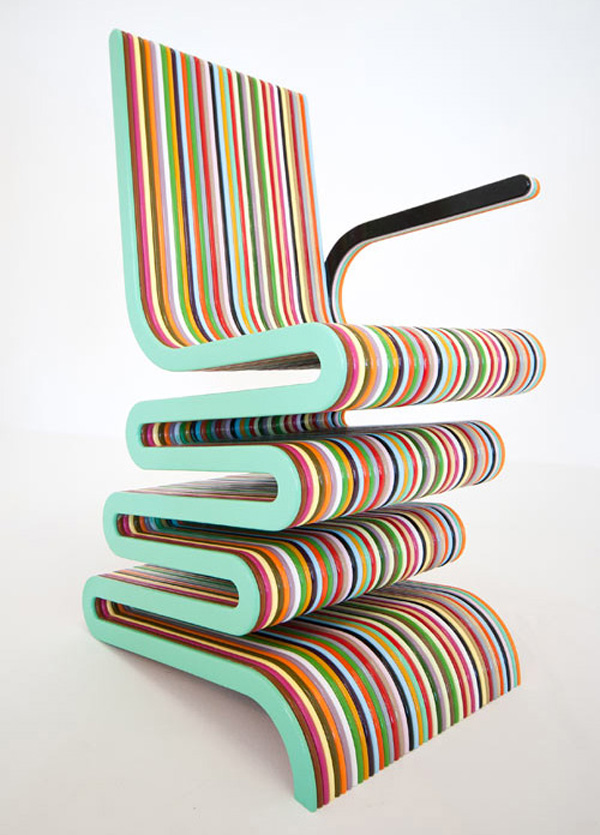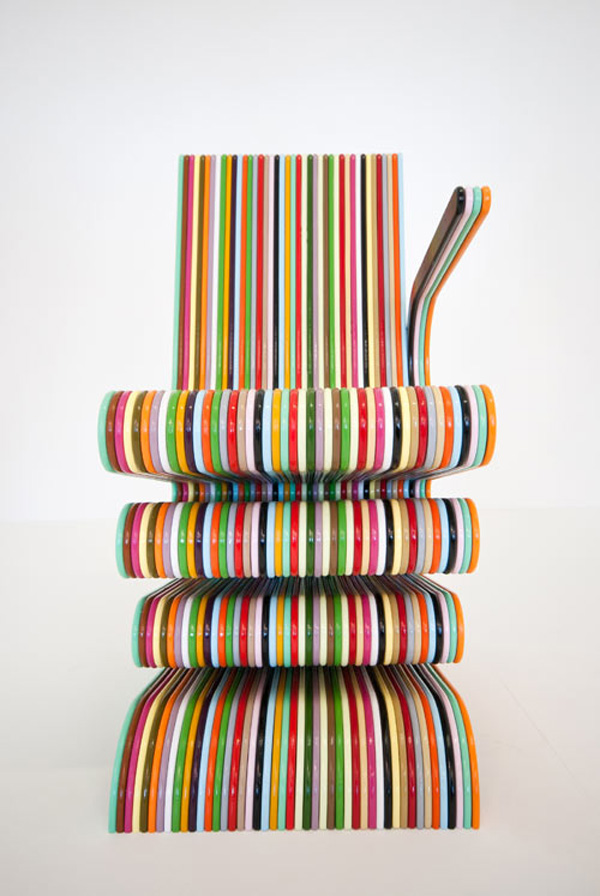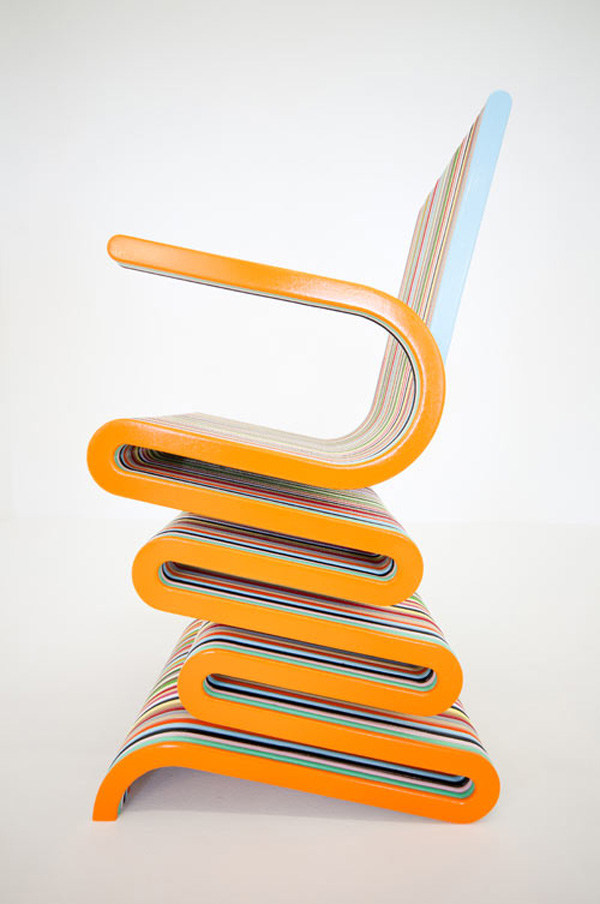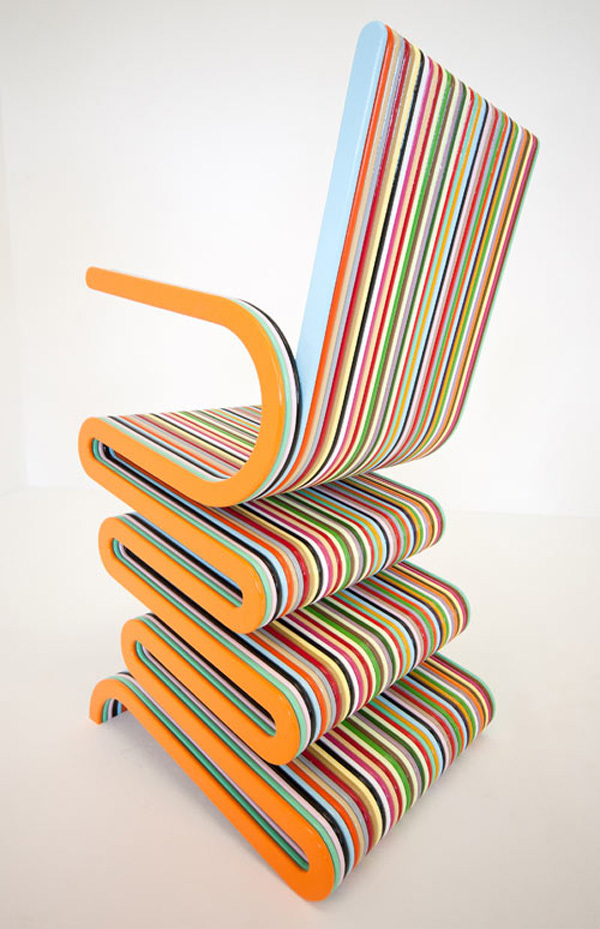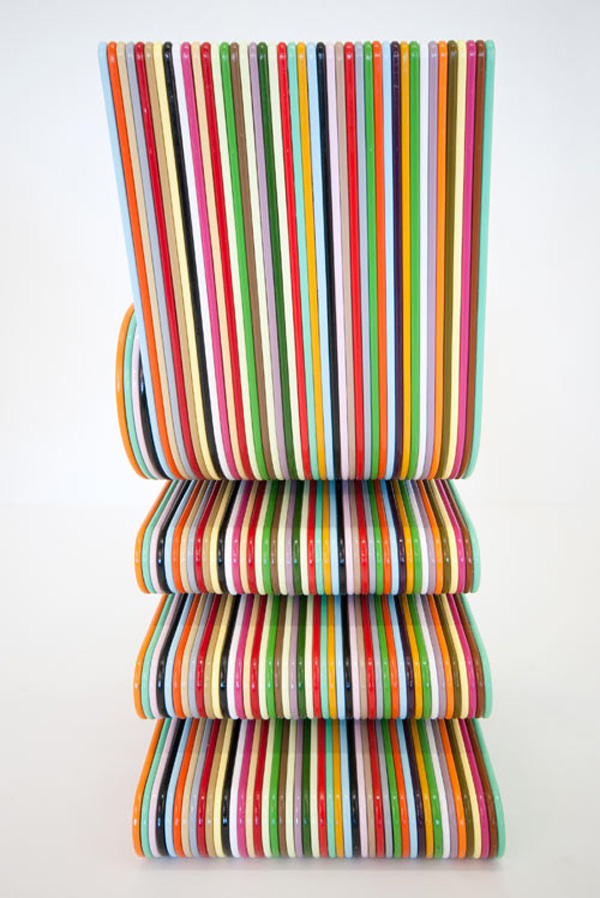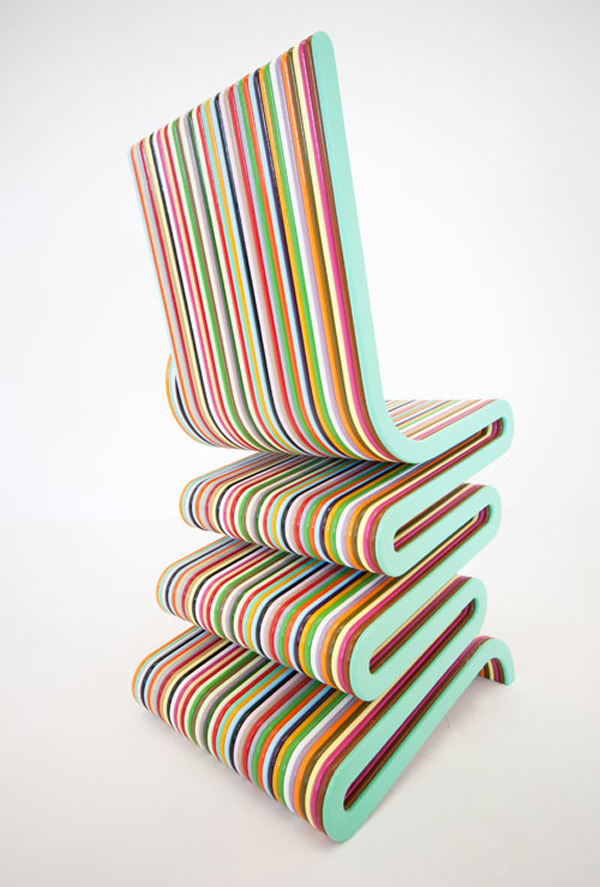 Liked the story? Share it with friends.