Dating back to 1924 this lovely house has a rustic, old-fashioned feeling. Located in the Mölndal-Stensjön area, in Sweden this beautiful home is the perfect place to entertain family and friends.
This wonderful residence is situated just a glance away from Mölndal Center, where you can find supermarkets, banks, clothing stores, everything you could possibly need. The house has six interesting rooms with a lot of vintage details which make it a warm and welcoming place. What's more it presents great features, such as a hearty kitchen, a spacious dining room and a large garden with patio and lush vegetation.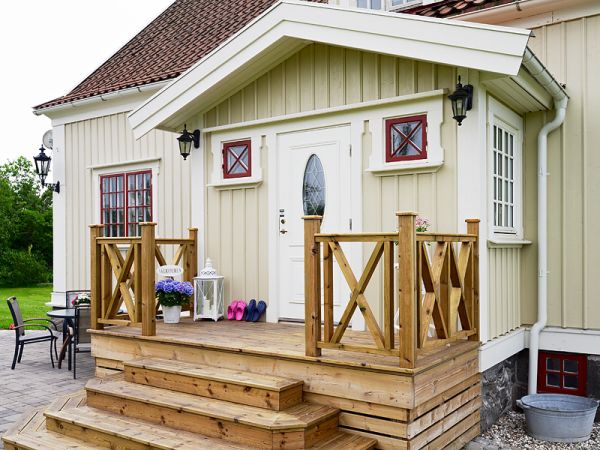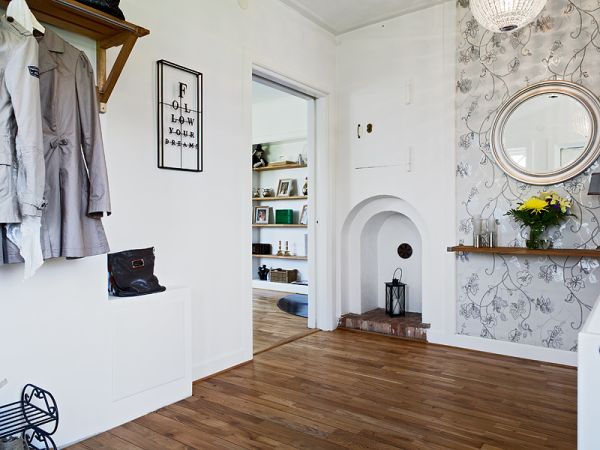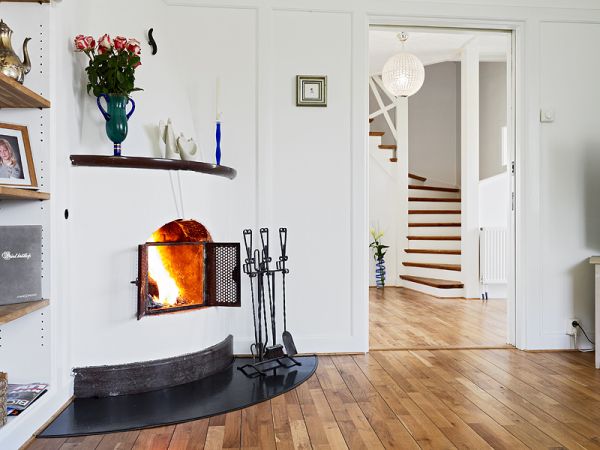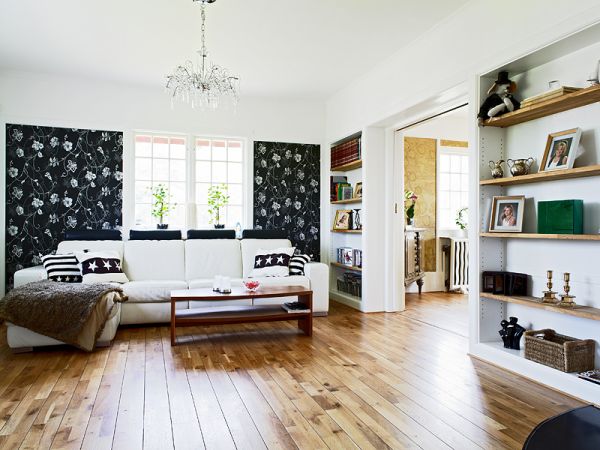 Throughout the entire house you can see a mixture of modern and traditional elements which give it an eclectic flair. The living room is a very spacious and cozy room and has a lot of great features like the fireplace, the charming recessed bookshelves and the beautiful silver patterned wallpaper.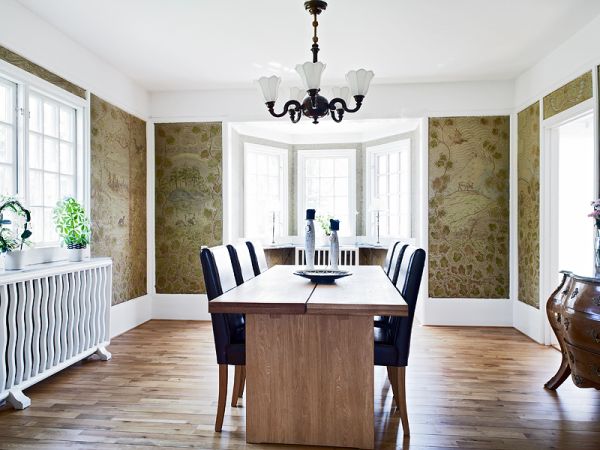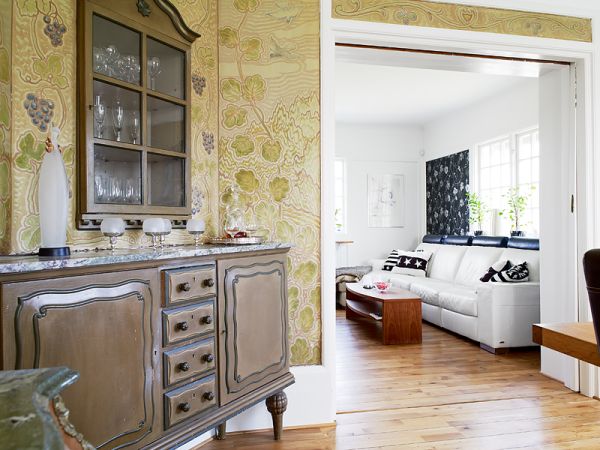 Hiding in plain site you can find a built-in safe in the hall, a piece that keeps a part of the house's history. The hall also houses a fireplace that is currently not in use. The owners also kept the original staircase that leads upstairs, where you can find two bedrooms and a bathroom.
This gorgeous house has a lot of history and style. It offers great accommodations and an unique living experience.