Revamping an old kitchen could seem a project too big and exhausting to take on by yourself. You can start by gathering inspiration for the perfect kitchen. Today we would like to present to you a kitchen that surprises through the use of colors, shapes and old elements. This next dream kitchen was designed by carefully selecting all the elements that merged in a fantastic, bright kitchen design.
Some elements in this space date back to the beginning of the last century and the pastel palette and bright lines capture all the glory of those days in an adapted version. The pastels create a comforting atmosphere for the family living here – Charlotte and Peter Galsgaard – and the lady of the house approved every step. The floor plan was already designed, so the kitchen renovation had to comply with this, but the hard work of the designer payed off. The redefinition of the new room included tearing down some walls and allowing the space to breath. What is your favorite part of this large, fascinating dream kitchen?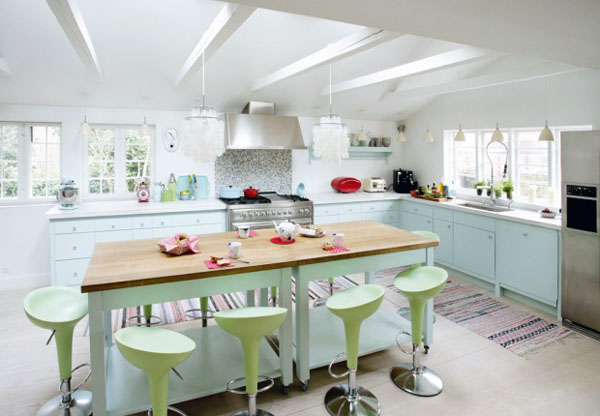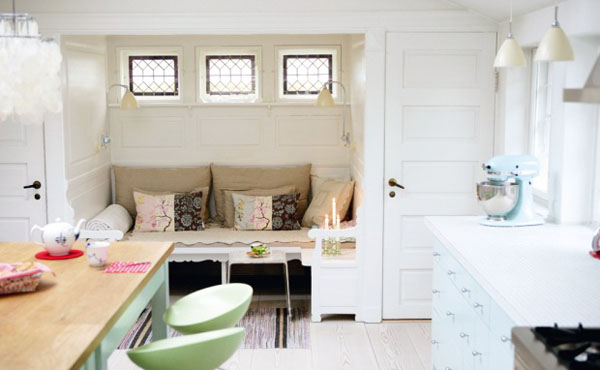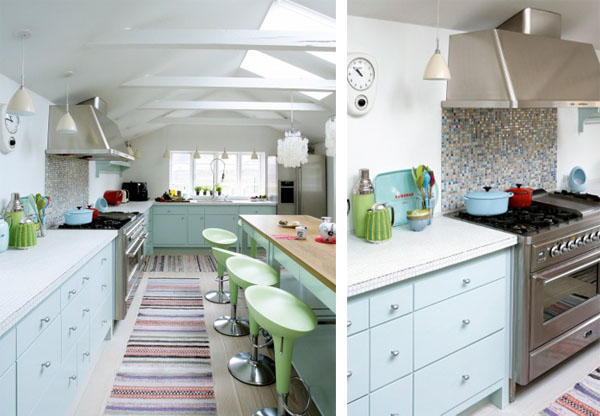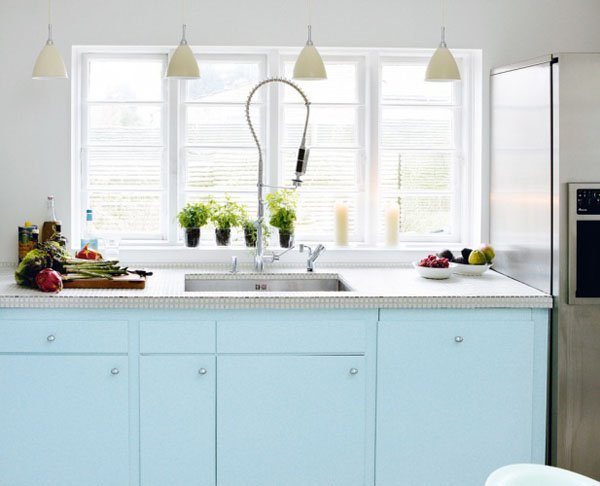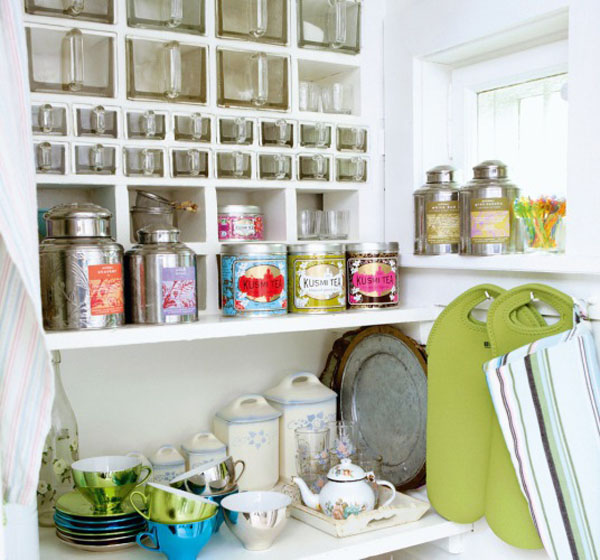 Liked the story? Share it with friends.