Casa Angosta was designed by Cunningham Architects, an award-winning Dallas based architectural studio. This residence was created for a family who needed a contemporary home in the city. Located in the Richardson suburb of Dallas, Texas, Casa Angosta displays a Cor-ten cladded facade on the upper part and a  masonry garage downstairs, continued with a glazed double-height living room in the back. This entertaining space opens to the backyard, where a pool awaits family and guests. The second floor is occupied by the bedrooms, a gallery, an office, the family room and utilities.
The 4,300 square foot house stands between a creek and a railroad track, but the beautiful trees surrounding it make it look like a private residence supporting a modern lifestyle. The property is reached via a 250 foot long drive from the street, creating the illusion of being in a rural landscape and allowing the residents to enjoy as much of the outdoors as possible. Impressive, isn't it?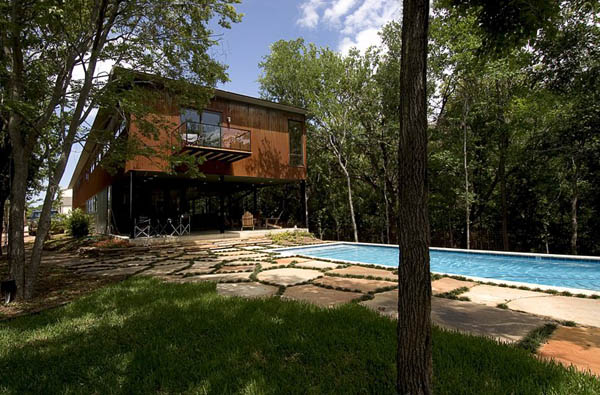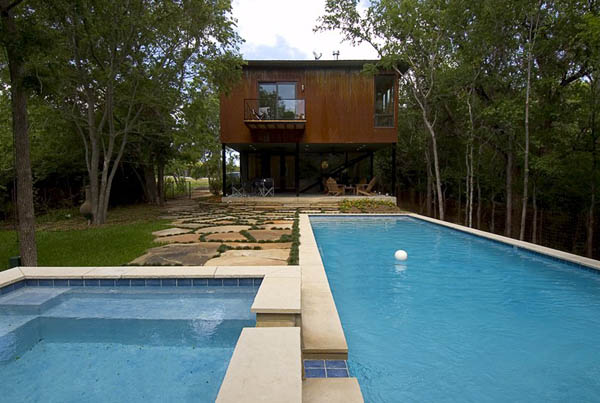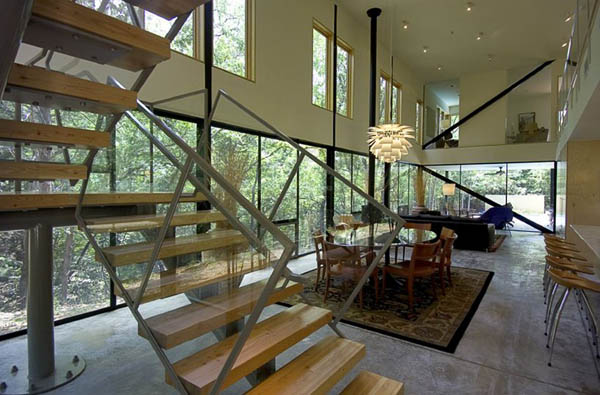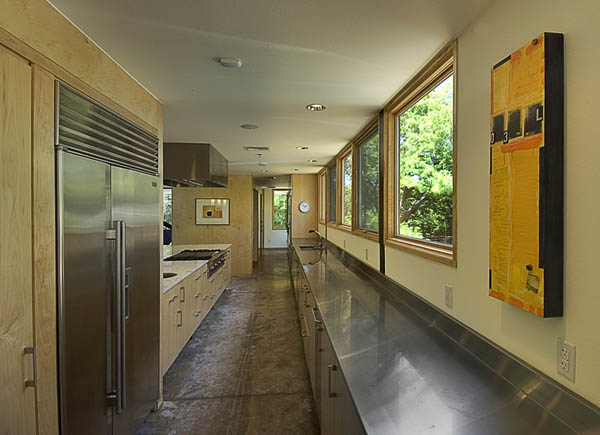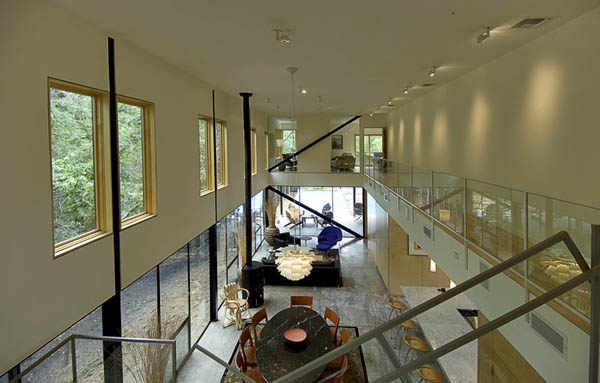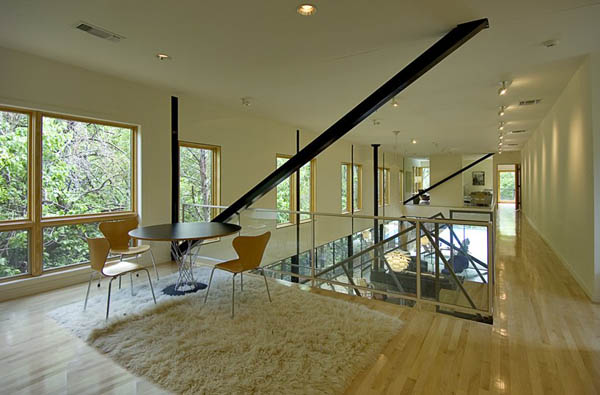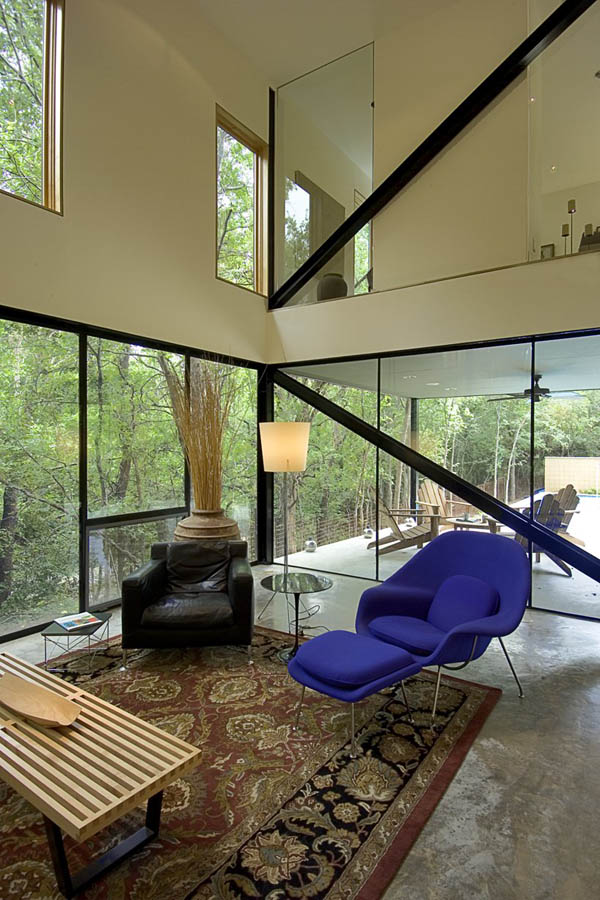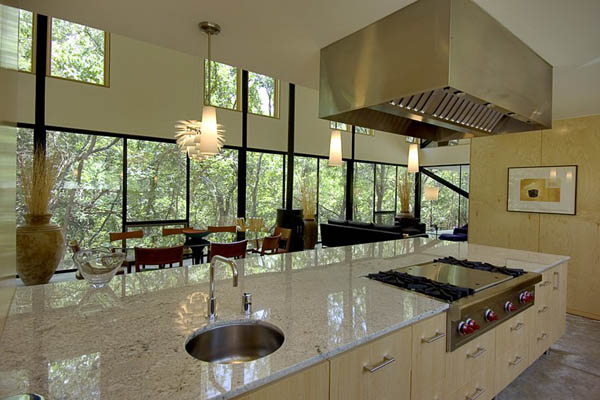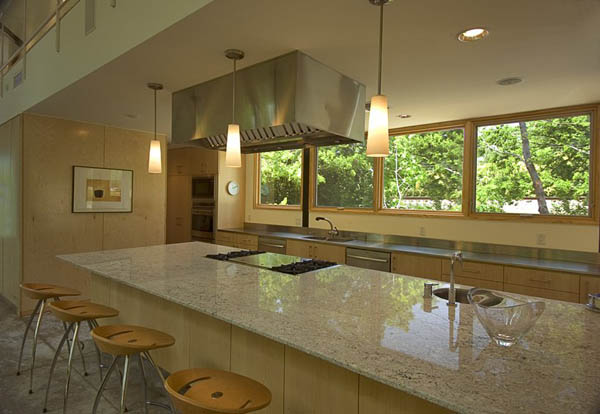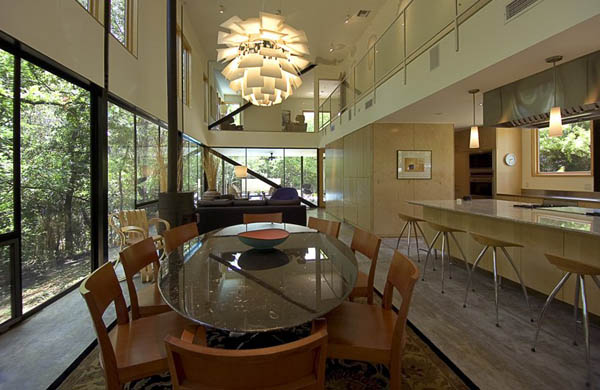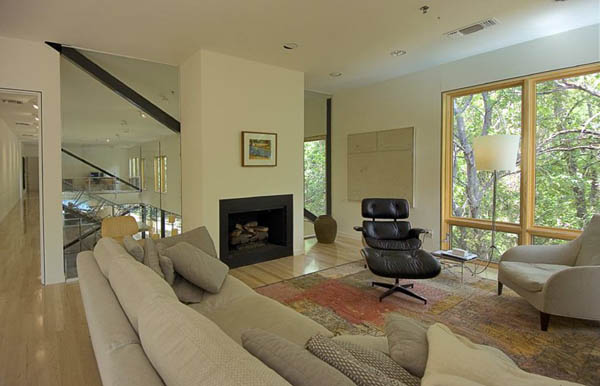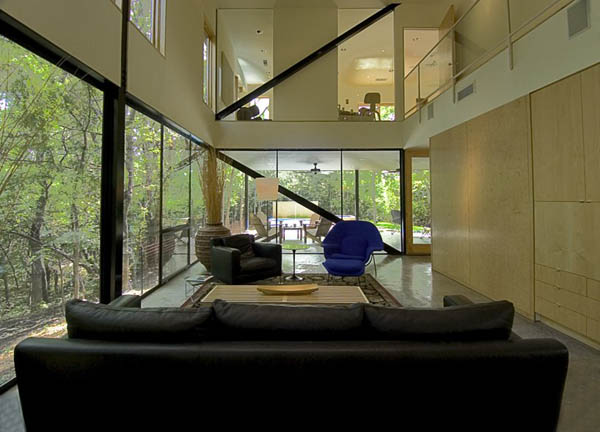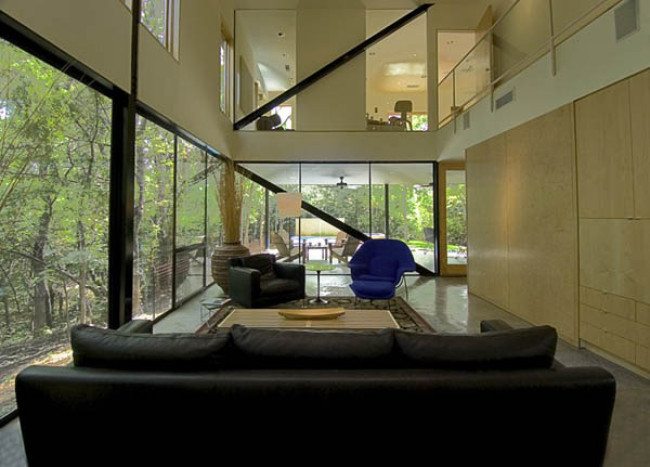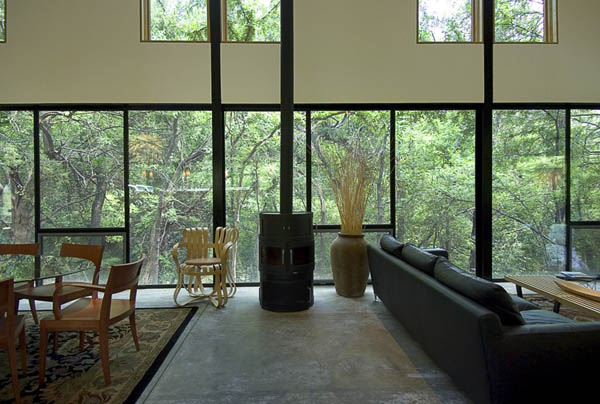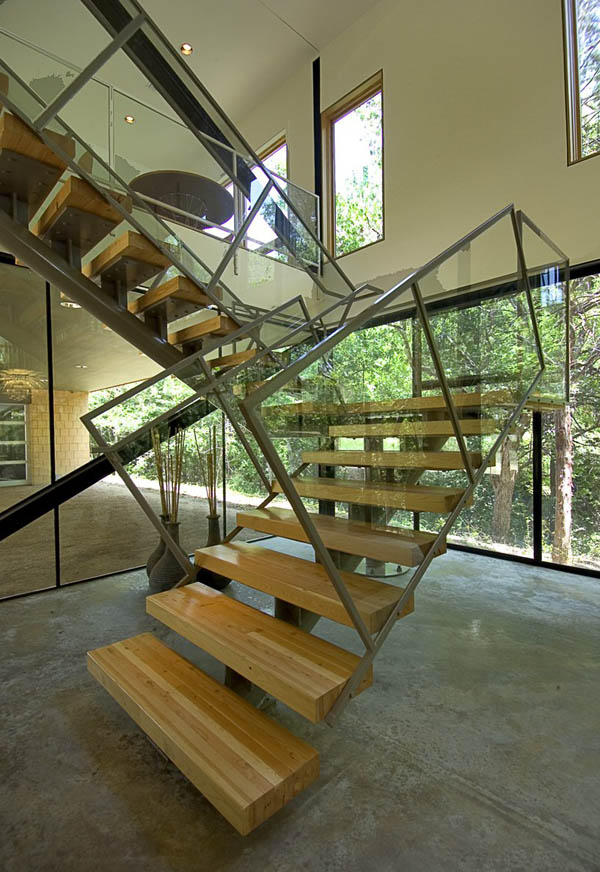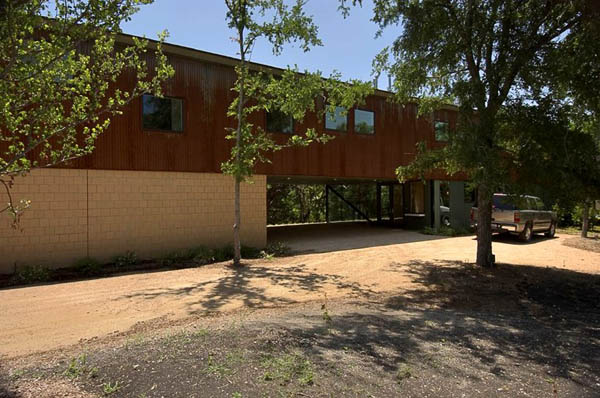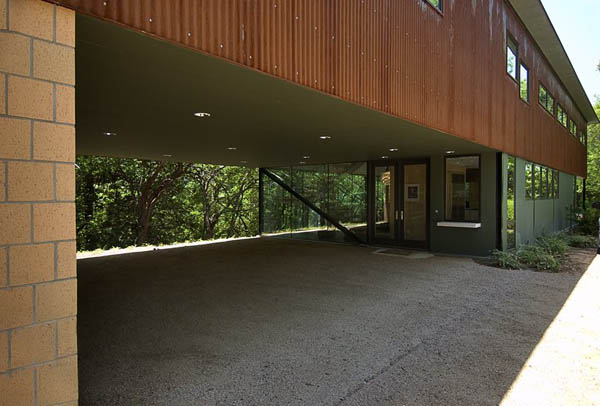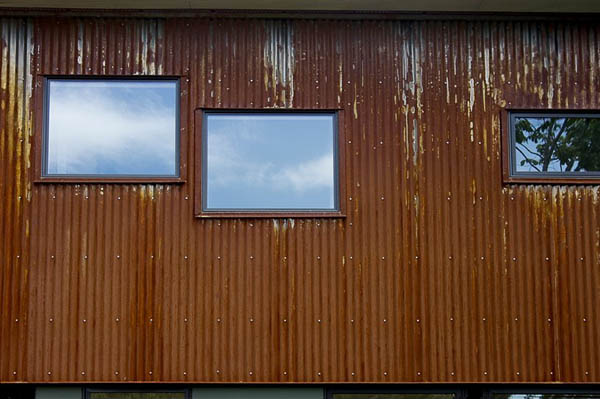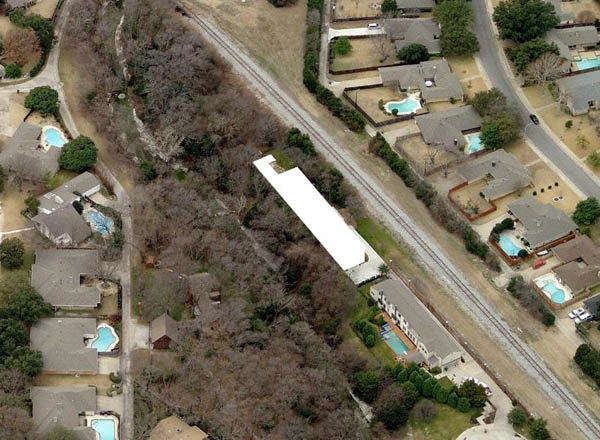 Liked the story? Share it with friends.