If you already have the perfect home and you need nothing else to make it brighter and more fun, you're wrong. You will understand why after checking out this awesome pillow shaped ceramic wall clock form Seattle based Creativewithclay's Etsy shop. After trying different construction techniques, the final product ended up looking like a cute and fun decorative object that can decorate a beautiful room.
From a distance, it looks like decorative fabric with detailed embroidery, but once you touch it, the feeling changes and you can see it is actually made out of ceramic. The light weight wall clock can be hung on the wall with the help of a picture hook or it can adorn a woman's make-up table or be placed next to the jewelry stand. It has such a beautiful and elegant shape, that it will soon become on of your favorite decorative objects.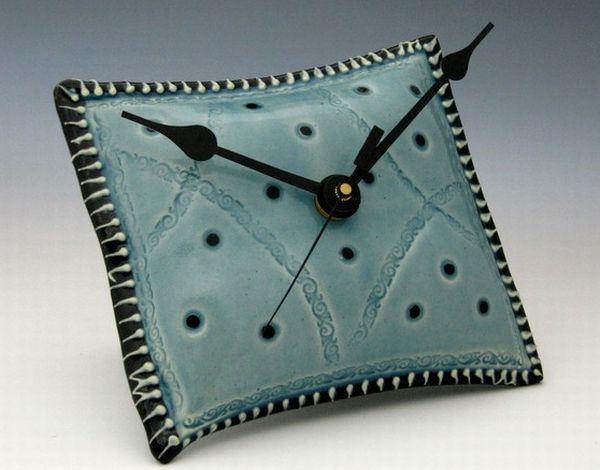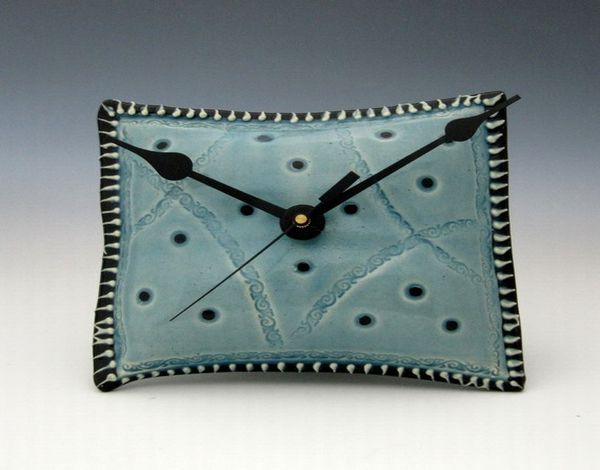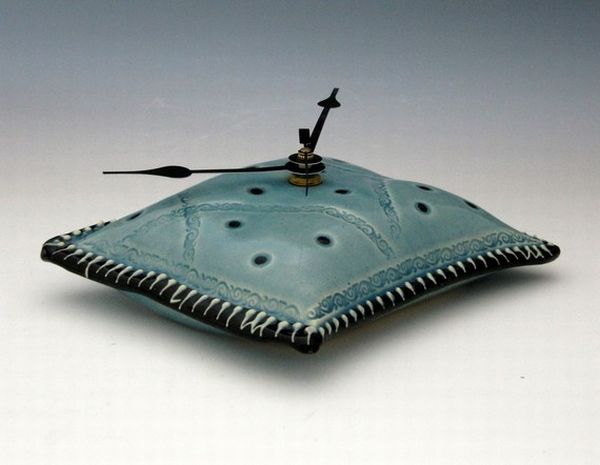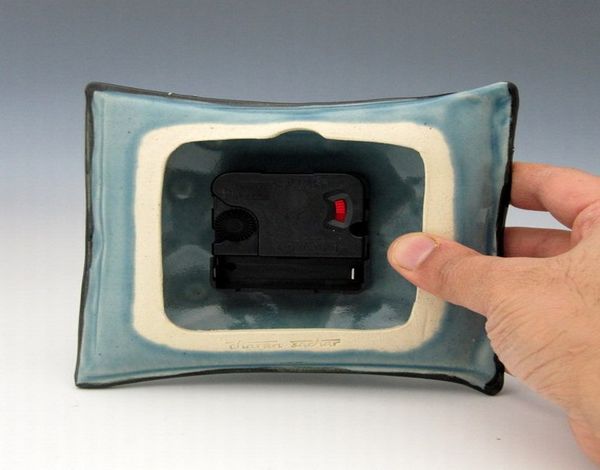 Liked the story? Share it with friends.