A Loft in Brooklyn was transformed to accommodate a cabin-based interior design. Looking at the photos makes one realise how interesting the concept is: the two-bedroom loft can be rented to those seeking for an unusual living experience while visiting the surrounding neighbourhoods. Located in Bushwick, Brooklyn, New York, the apartment features a house-shaped design that offer a modern alternative to usual hotel rooms.
Opening in mid-September 2011, the cabin will accommodate guests in its high-ceilings interiors filled with natural light. Hardwood floor and wooden design elements create a natural feeling, while the roof access grants panoramic views of Manhattan, Brooklyn and Queens. The owner, an artist/architect even brings fresh fruit, coffee or tea, yogurt and granola in the morning to enhance your wonderful experience.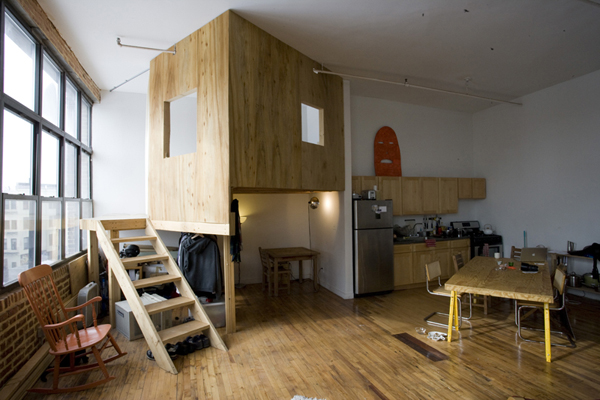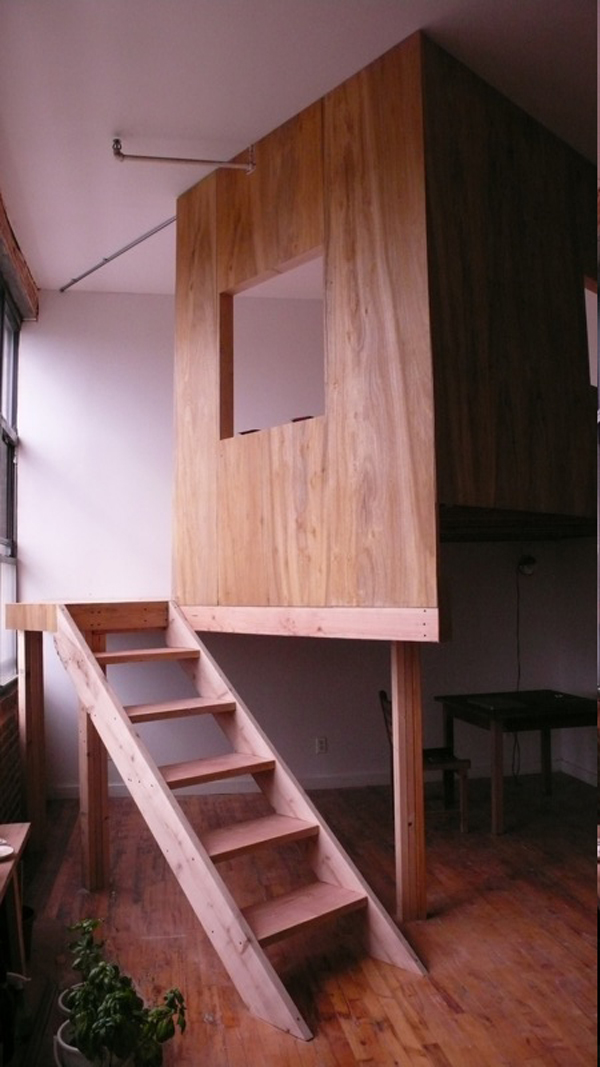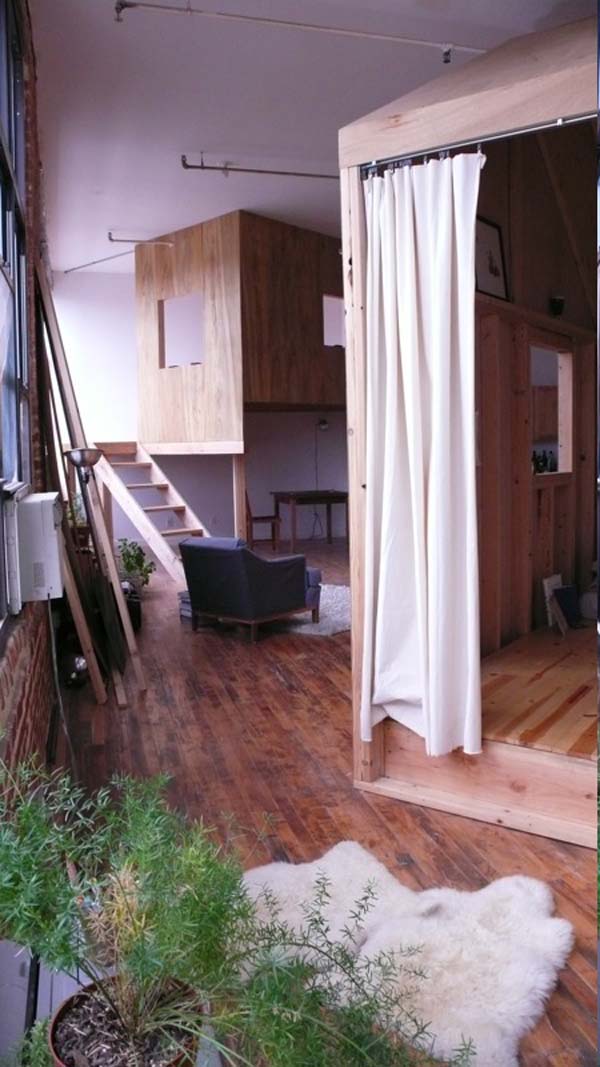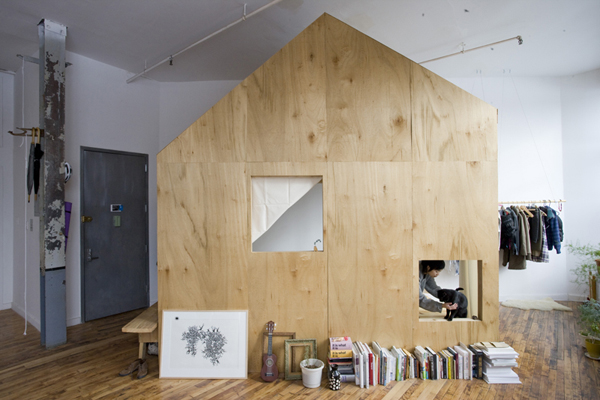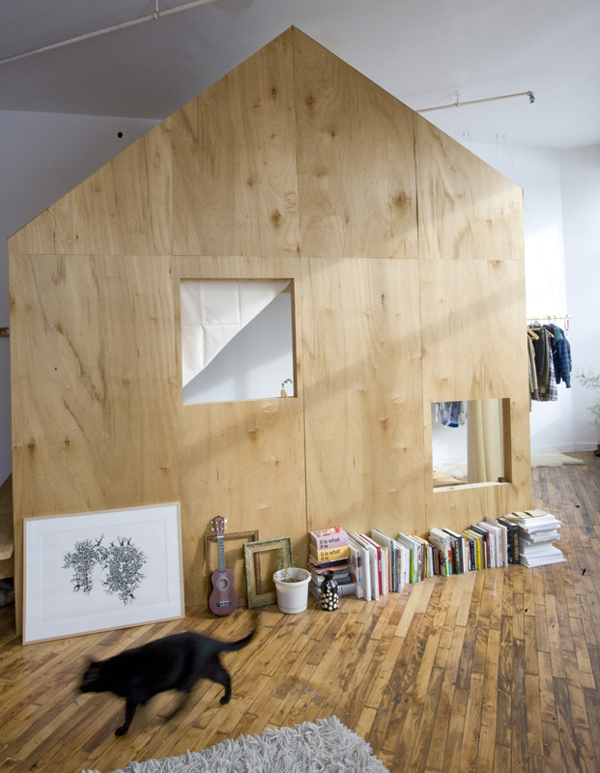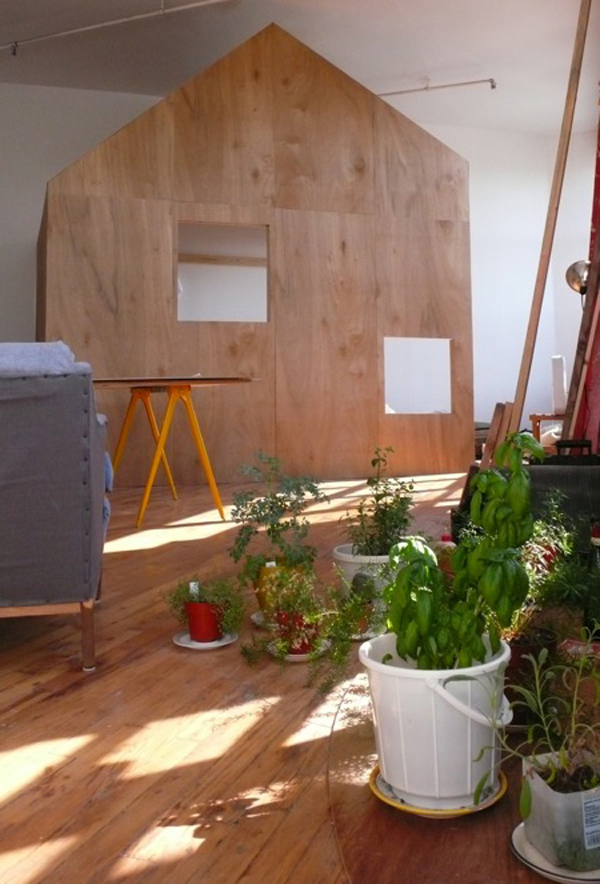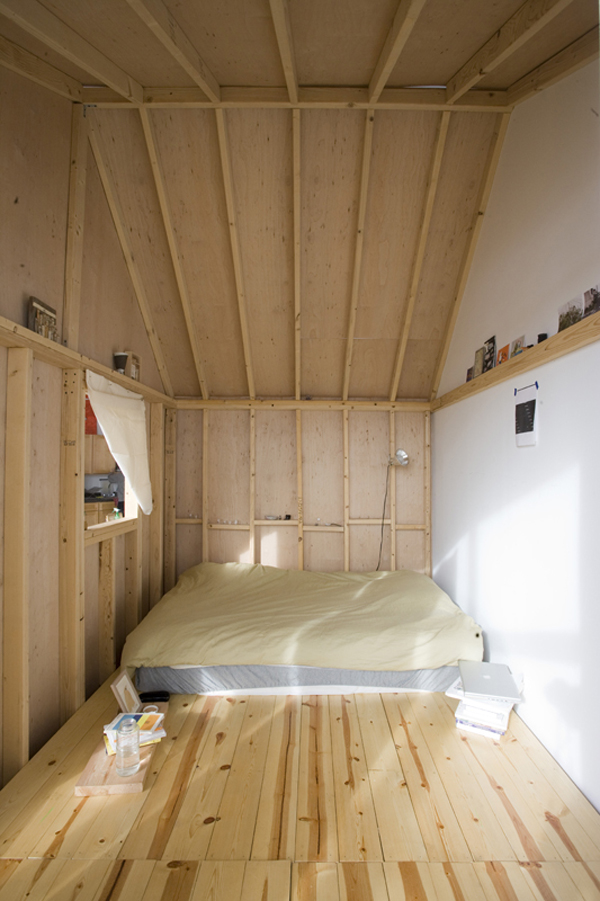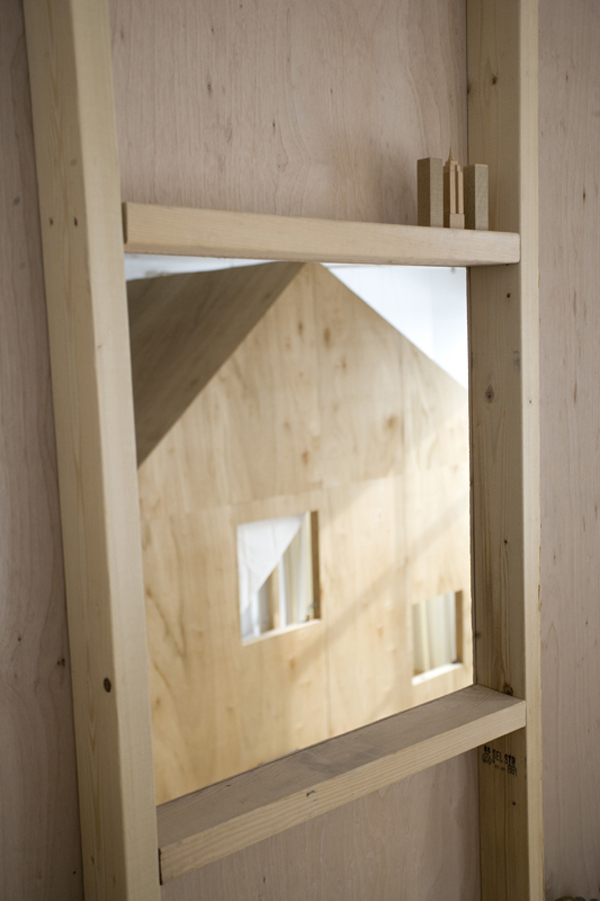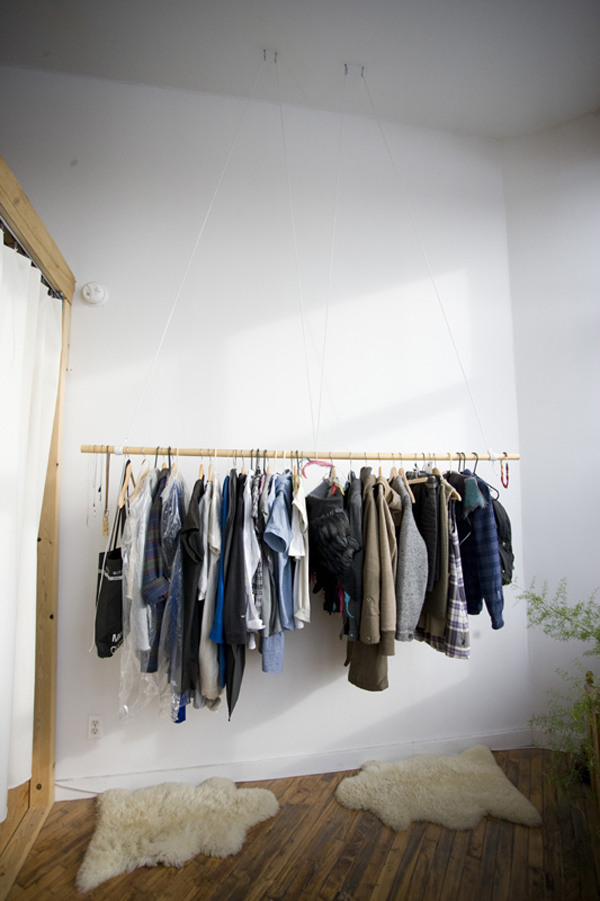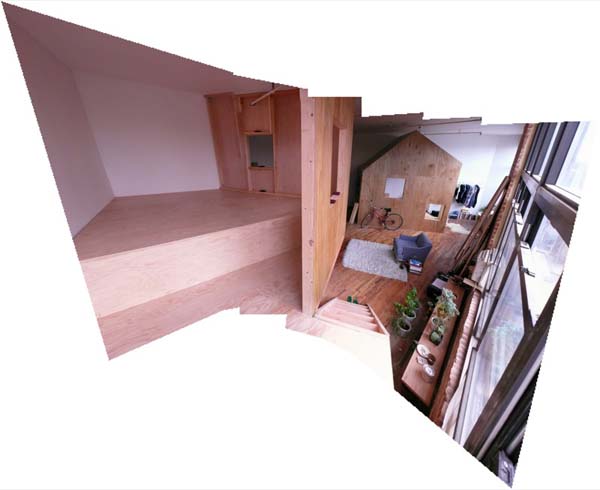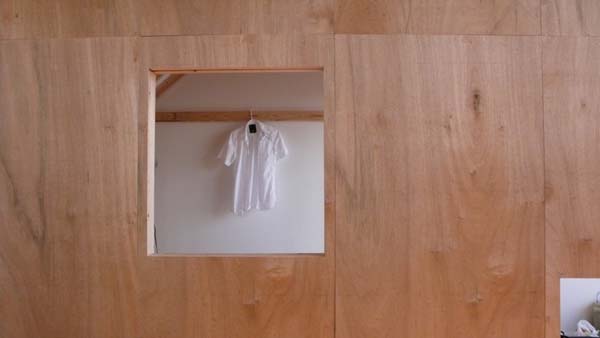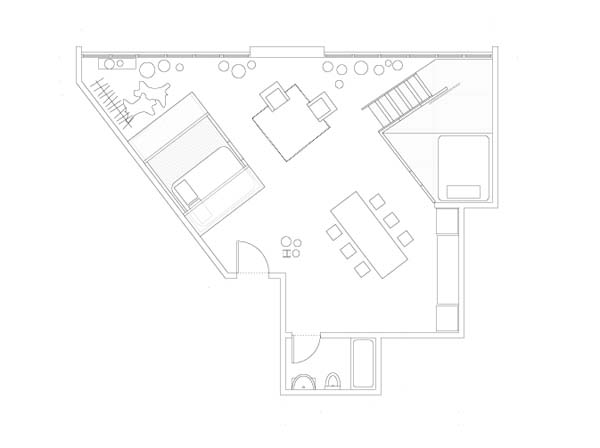 Liked the story? Share it with friends.