Designer Robert Bailey has recently finished a penthouse apartment interior in downtown Vancouver, Canada. This loft is a chic, luxurious space and can be the perfect place to entertain family and friends.
Situated on the 47th and 48th floors of the Fairmont Building in Vancouver, this 6400 square foot penthouse is an amazing oasis of peace and relaxation. The designer understood the client's needs immediately due to the previous collaborations and knew that this home had to be comfortable and visually quiet.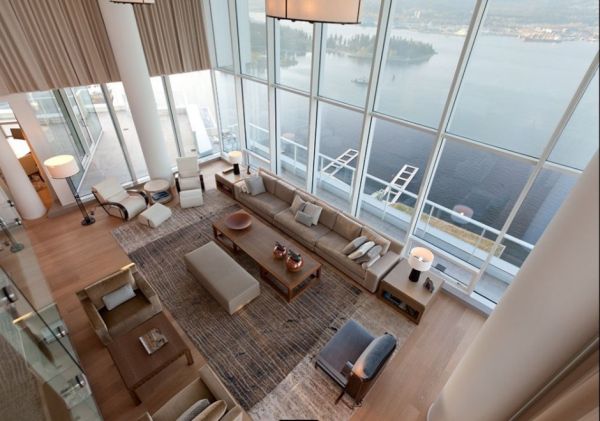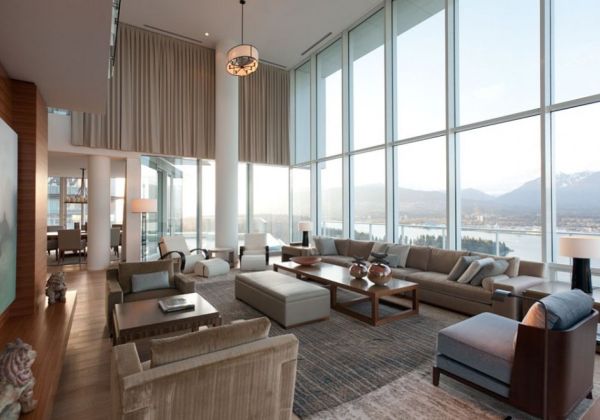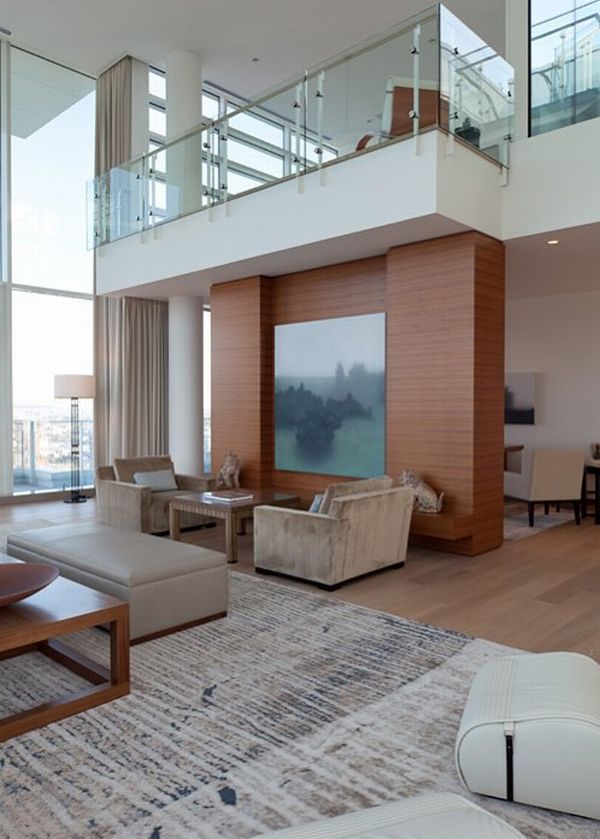 This contemporary loft has soft, warm, neutral tones, huge floor to ceiling windows, gorgeous views and a simple, yet sophisticated style. The designer chose to use neutral materials, such as wide plank bleached oak flooring, walnut doors and millwork, taupe stone and marble. Moreover the space is very functional and well divided. As you can see there is an open floor plan, the living room and office being separated by a wall which has a stunning painting on one side and hi-tech television on the other side, both of them being the centerpieces of each space.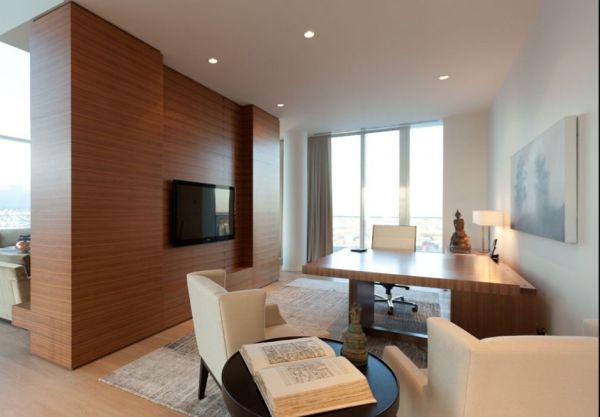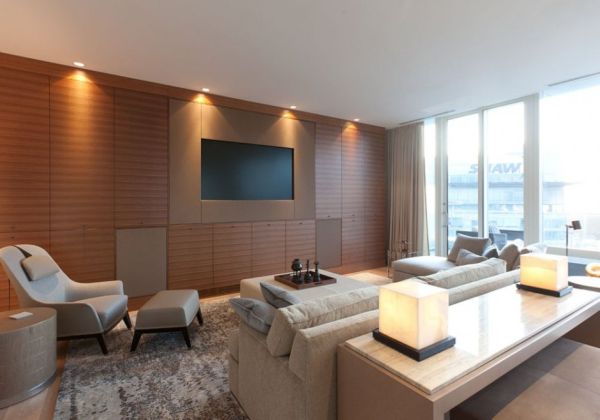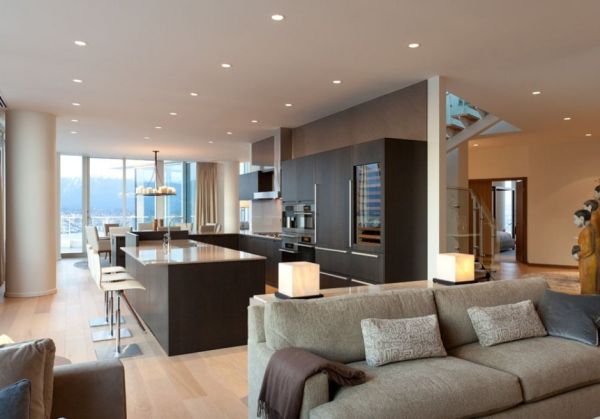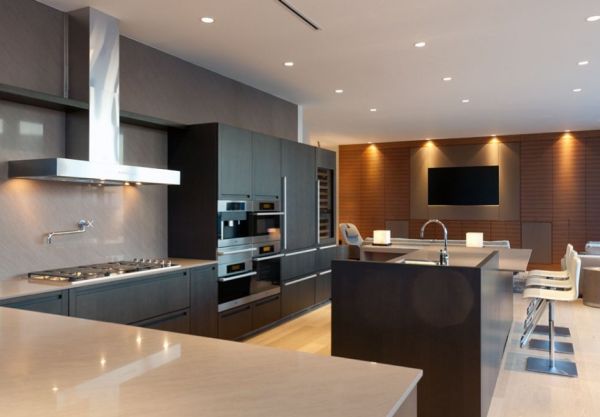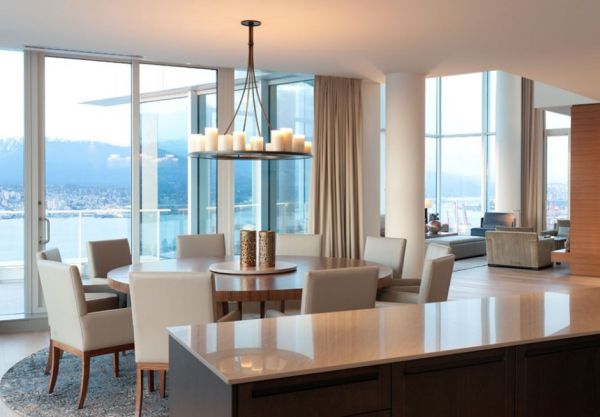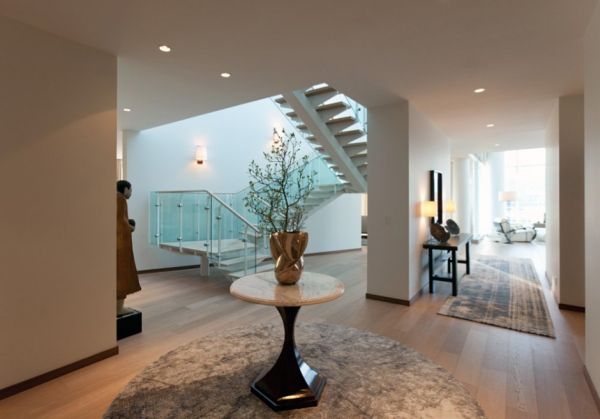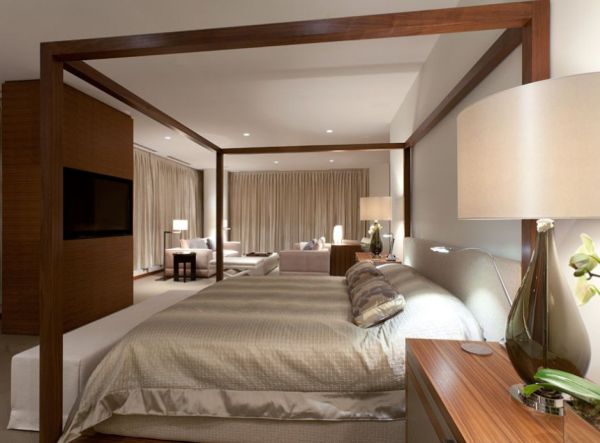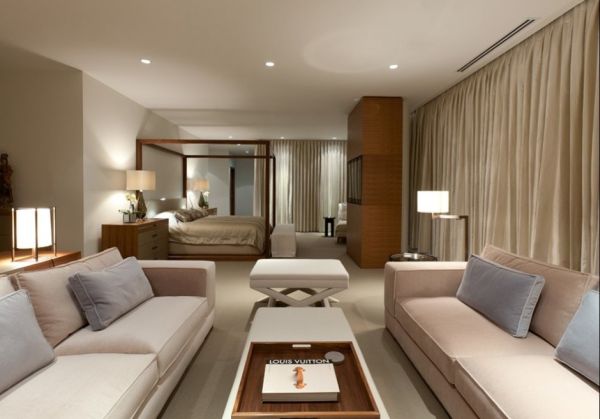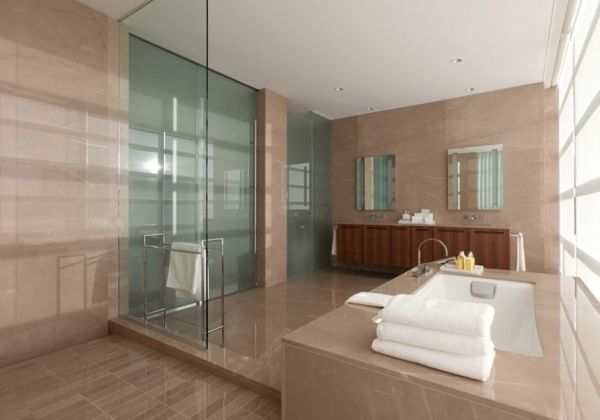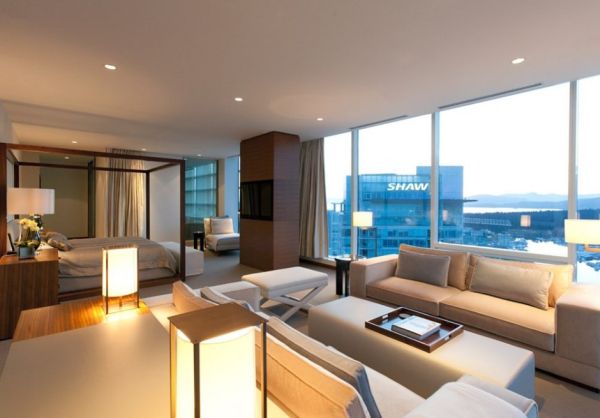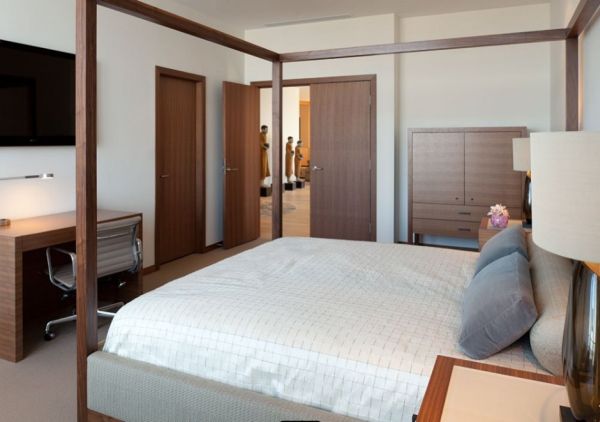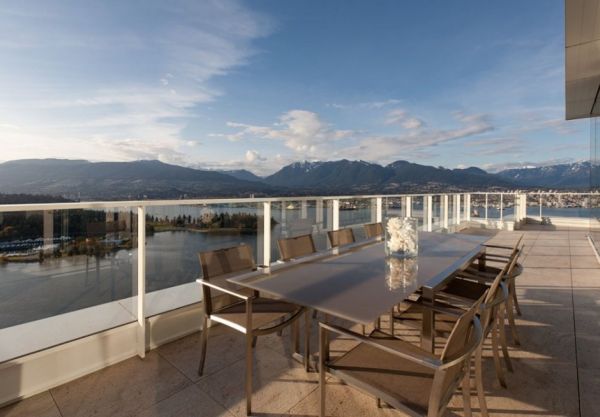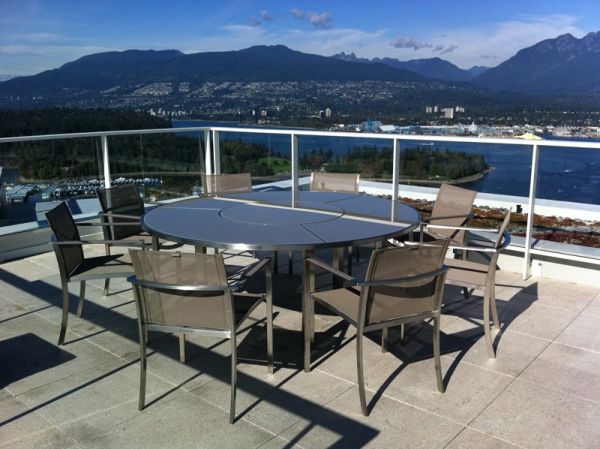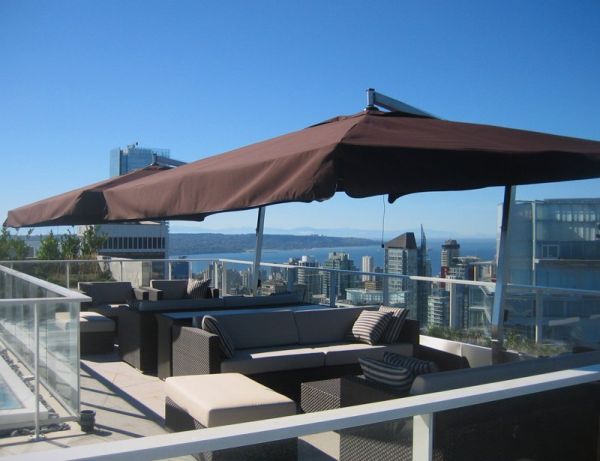 Not only is the house modern and functional, but it also has a lovely roof deck where you can have a lot of parties or you can just enjoy the wonderful views on a sunny day.