Every child likes to have his own comfortable chair and enjoy among the family members. Usually we have the chairs ranging from high chairs to big table chairs, but nothing as yet for a growing kid. Sweet Seat has come up with a child chair which suits your kid in every manner. The company makes unique and high-quality booster seats for kids allowing them to comfortably enjoy fun during meals, playtime, craft and much more. Nine differently designed, adorable mini seats for kids are available now in the US market.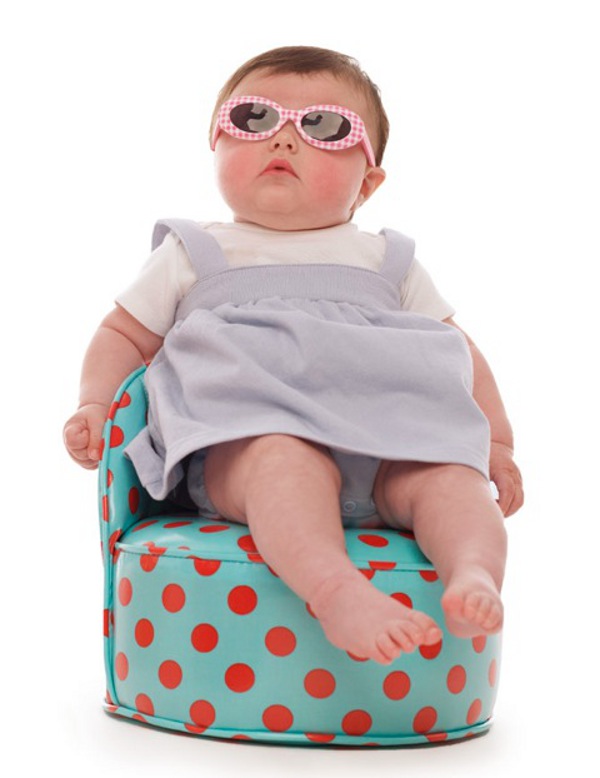 The smartly-designed booster seats can be safely placed on top of any dining chair in a slip-free position. The chair with armless silhouette provides the perfect table height for the child and also frees arms, legs and feet. These seats are covered with high-quality laminate cotton that makes them ultra-durable and long-lasting. They are portable and easy to clean after every mealtime.
Sweet Seats are tailor made for the kids between 18 months and 7 years. They come in a mix of trendy and classic prints including Pink Floral, Black & White, Houndstooth and Aqua with Cherry Red Dots. The eye-catching variants are available for online purchase at the Sweet Seat e-commerce store for a price of $84.
What are you waiting for? Buy one and give your sweetie a playful chair.