It is a sad fact that the majority of office workers spend their days in incredibly uninspiring and drab office environments – with harsh fluorescent lighting, drab impersonal cubicles, and even those clichéd motivational posters whose only motivational effect is to make one wish they were elsewhere. However, there are those few whose senior executives recognise the importance of an inspiring work place. So, if you are ready, let us sit back and dream about working amongst some of the best office designs from around the world.
TBWA Hakuhodo
TBWA Hakuhodo wanted to be known as the ad agency that "thinks differently" and their offices reflect that. Based in an old bowling alley facility, this office fitout provides a playful and relaxing environment, as well as being one of the most beautiful you will ever see. Warm hardwood floors combine with grass-lined slopes and intermittent trees to provide a unique feel in an inviting, open environment. Above and below the offices are a bowling alley, a golf driving range, and other entertainment facilities.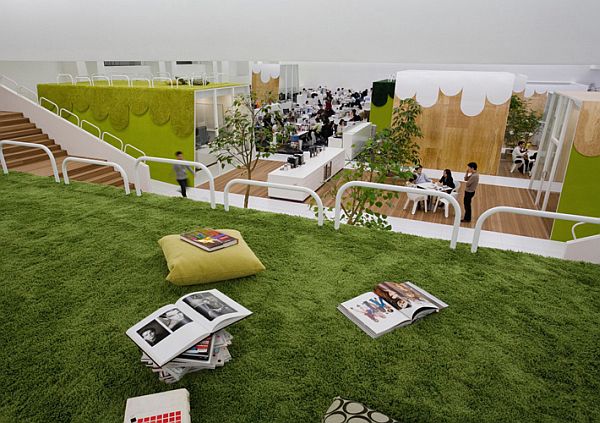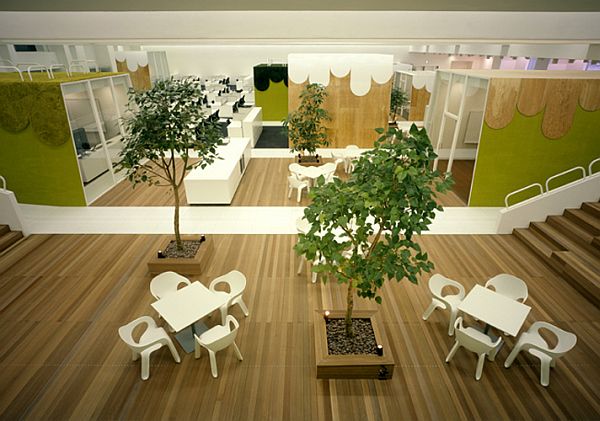 Slovenia Chamber of Commerce and Industry
If you are like me, when you think "Chamber of Commerce", your vision is filled with outdated design with a stale government feel; but not in Slovenia, where the CCIS building is akin to a work of art. On the roof level is a panoramic garden while inside curving design and lots of glass letting in natural lighting creates an exciting, imaginative, and innovating environment for employees.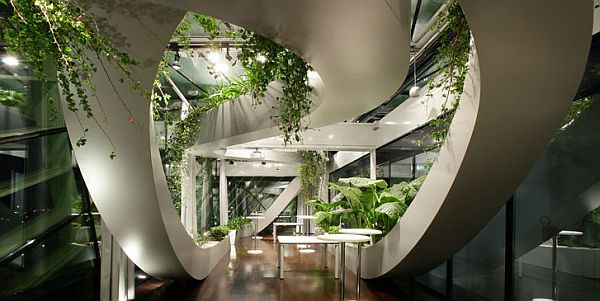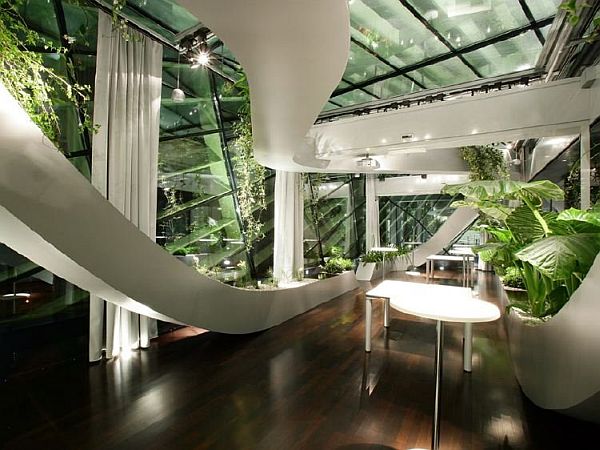 Manchester Square
When you visit Manchester Square, you may feel more as if you have entered a gentleman's club than an office. The unique office was created in a rehabilitated Georgian townhouse in London's West End and spans five stories in the main building, with a two-storey addition in the coach house out back. Furniture is conservative contemporary, with a design that perfectly melds the modern with the Victorian. This is the type of environment where working late just might be considered a privilege rather than a chore.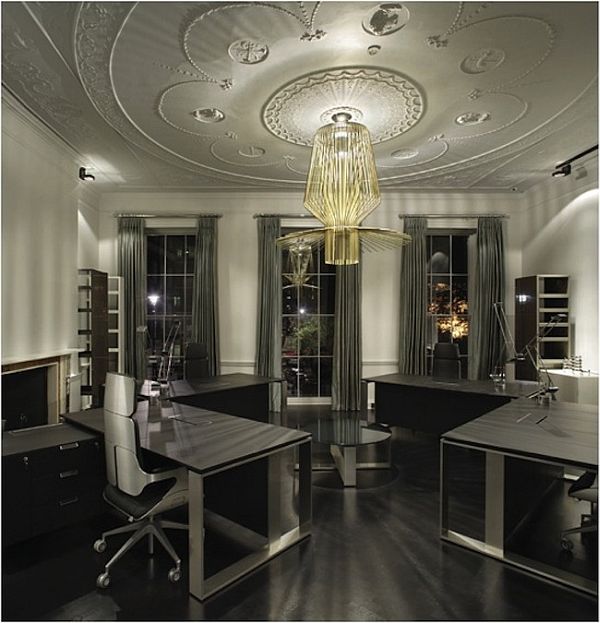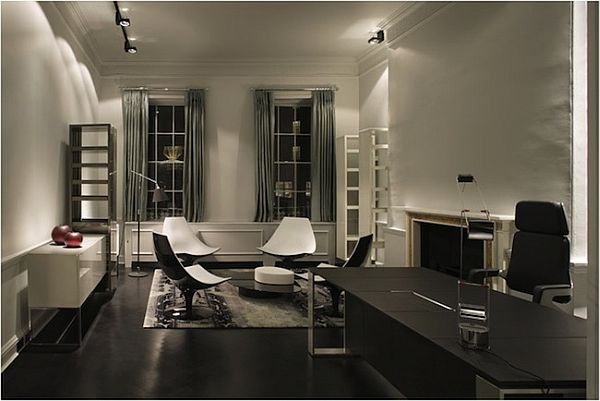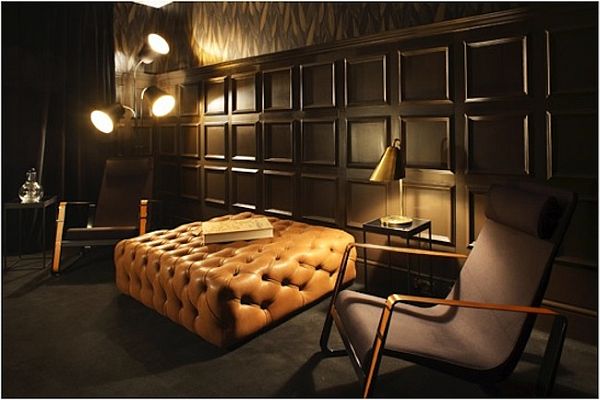 Selgas Cano Architectural Office
If you love the great outdoors, then this office located in Madrid may be perfect for you. Located in the middle of a forest, from the outside, it looks like a long tube with windows on one side. Recessed floors give the impression that one is completely immersed in the forest.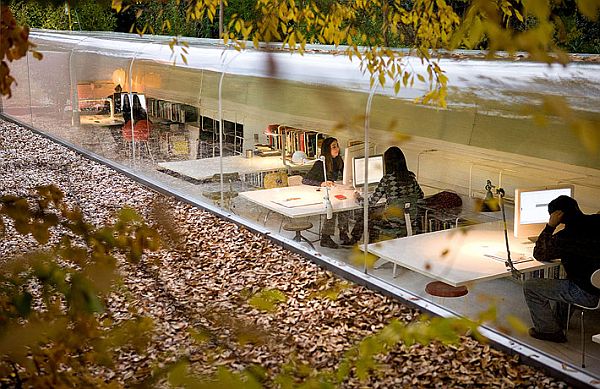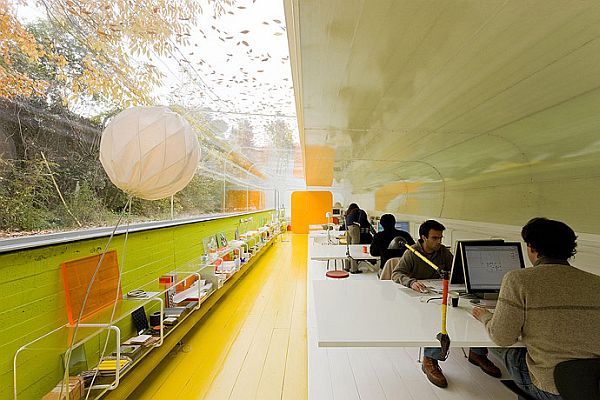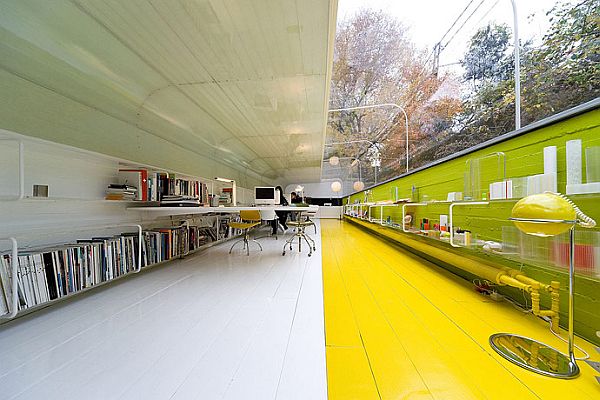 White Mountain
In Sweden, White Mountain sits 100 feet below the surface in Stockholm and serves as the offices for a Swedish internet service provider. Once an atomic shelter, in 2008, the underground facility was refurbished and now provides an office facility with a definite James Bond-type appeal.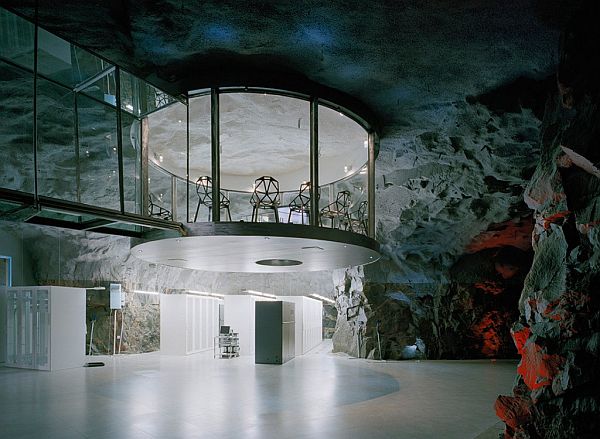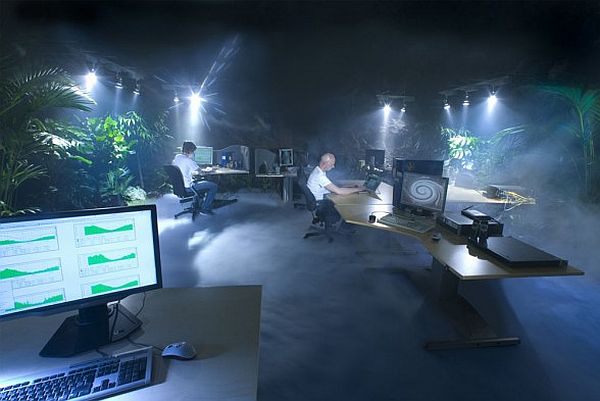 Lest We Forget
We would be remiss if we did not include Google and Facebook on our list. Both of the social giants have ditched the conventional for work environments designed to stimulate the mind and inspire innovation. Other incredible office designs include the Pixar offices in California, Red Bull offices in London, Twitter in San Francisco, and Skype in Estonia.