Solo Houses is a project that offers creative second homes. It is all about the connection with nature, the spaces being integrated in their environment. The first home completed for this year's series was designed by Pezo von Ellrichshausen Architects.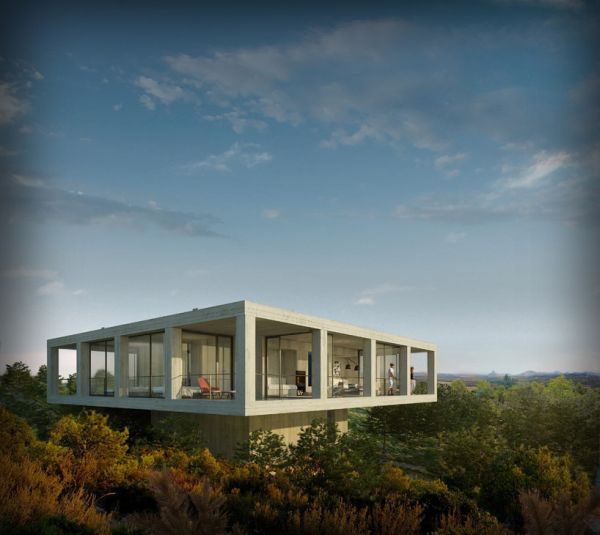 Not only does this project give young architects the chance of making a name for themselves, but it also creates beautiful homes that are financially accessible. Located in Spain this house presents itself as a huge concrete form that rises from the landscape of the Matarranya region.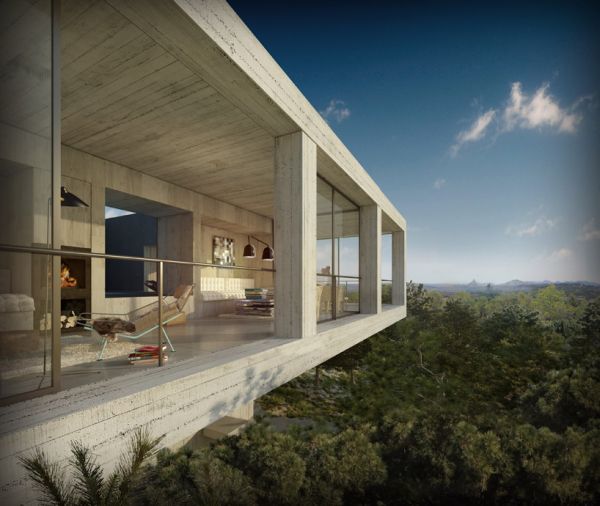 What's more it appears to be hovering over the trees due to its base which supports the inhabitable element. The focal point of the residence is the center room that houses the swimming pool. The living spaces are gathered around it, but they have their own balcony. Although it has huge windows it still remains very private.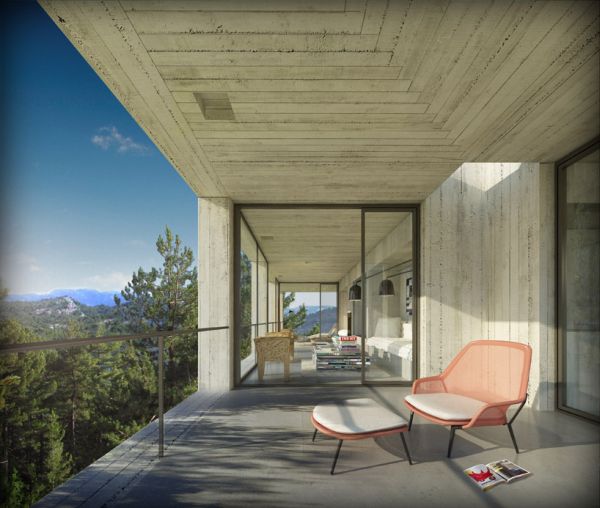 But wait, that's not all, this gorgeous contemporary house is eco-friendly, it has photovoltaic solar system for electricity, closed loop underfloor radiant heating and water storage. This year's house is modern, beautiful and has a lot to offer. Its position, above the lavish vegetation is a plus and probably a deal sealer.