Sometimes we're sold on a house by simply looking at it in the dark. With all those lights that add a luxury appeal, any contemporary villa turns into a dream house. Same goes for the Citriodora House near Australia's famed Great Ocean Road in Anglesea, Victoria. Designed by the creative folks from Seeley Architects, Citriodora was meant as a holiday retreat on the coast.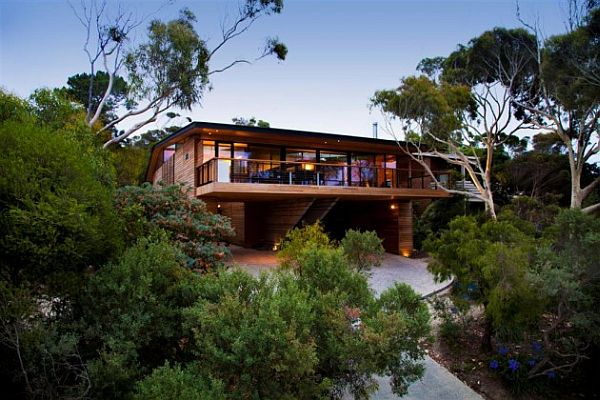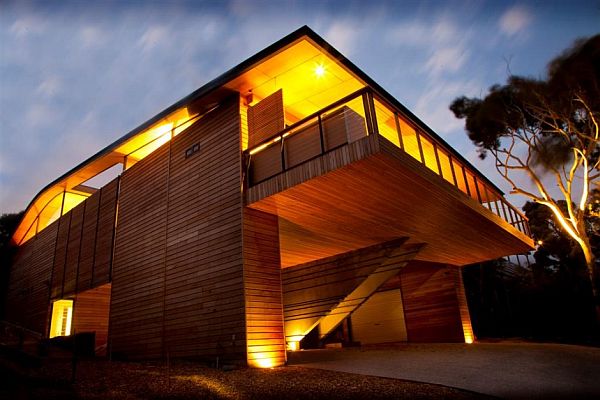 The house is nestled amongst a stand of beautiful Lemon scented gums. It is centred around a raised east facing living platform capturing coastal views and connections into the treetops, hence why it connects with the scenery so nicely by using a lot of timber and mixing it with plenty of glass — looks a lot like a modern treetop house for an adult.
It's the perfect place for a luxury vacation, that's for sure.
(Photography by Zoe Economides, John Walker, and David Seeley)