Modern bedroom paint ideas are easy to come by when searching for inspiration on the internet. But once you see how many ideas are out there, it gets harder to decide. What is your favourite colour, the one that relaxes and comforts you? That is the main inspiration for your bedroom. Once you decided to have a modern look for your bedroom, you already know what bed you will rest on and what furniture will be keeping you happy while dreaming.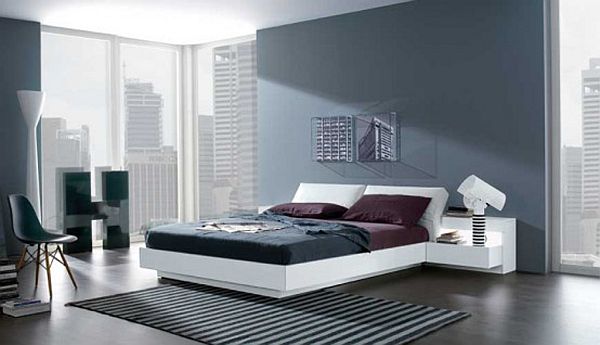 But how to choose the colours? Try to stay between the classic lines for a good night's sleep, but play with shapes and contrast. Use natural colours, earth tones, blues or greens and mix them with wallpaper in trendy patterns. Enhancing the therapeutic features of your bedroom depends on the colours used when painting the space.
Choose a base colour and an accent colours to get started, then move to the colours of the ceiling and also be careful to match the window frame colours. Try to keep everything simple to accentuate the modernity of the bedroom and focus on simplicity. Maybe nuances of the same colour can be used to paint your bedroom.
There are many modern bedroom paint ideas for you to consider. If you like renovating and do it quite often, you might want to look out for paining colour trends of 2011. Have fun painting and never forget to get an expert's opinion before you undergo a renovation.