Looking for an appealing home? Let us show you a first class property that will blow your mind away. Siting on a colosal site on the eastern end of Noosa River, this fabulous holiday home was built by Novak Thompson and designed by Gavin Maddok Design Studio.
Inspired by Ralph Lauren's Caribbean home, this house is an oasis of style. It has white clean lines, an exposed beam ceiling and sliding doors that allow the breeze to fill your home.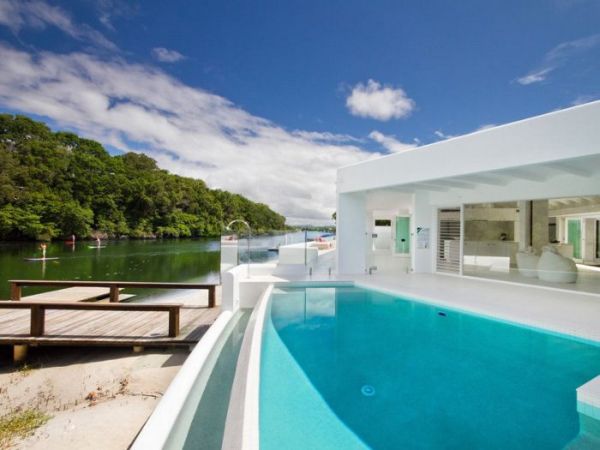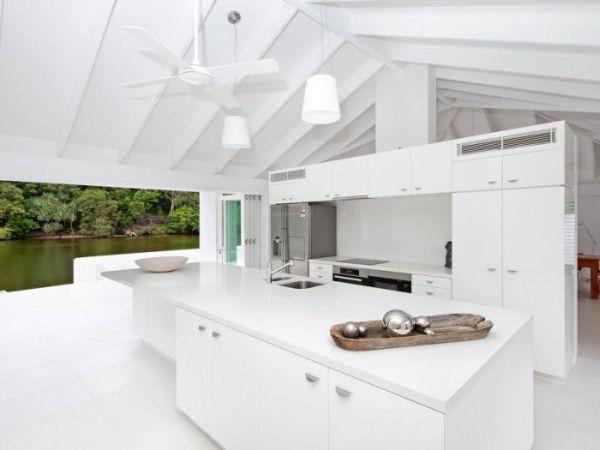 Apart from the breathtaking views this amazing slice of heaven has a riverside dock on which you can catch up on your tanning or enjoy swimming in the pool. The house features four bedrooms, each with its own ensuite, a main bathroom with a huge tub, kitchen, living and dining areas.
If you get bored of the house, which I sincerely doubt, then you can take the boat out for a spin. With a house like this who will ever want to leave and go back to work?