Designing the GLEM Offices in Rio de Janeiro, Brazil, was a challenge especially because of the location – under a triangular end of a concrete stand for rowing competitions. Featuring three floors, the office space is partly buried. Designed by architecture and urbanism practice Mareines+Patalano, the GLEM Offices feature three meeting rooms, two bathrooms, a working area and a technical room on the first floor. The second floor is occupied by the directors' offices, while the last floor contains informal space like the small kitchen, a dining table, a comfortable sofa and changing facilities. Only two small facades of the building allowed the use of windows. The facade featuring pedestrian ramps was closed with clear transparent glass.
This ensures natural light and solved the problem of privacy. Another facade was covered in a semi-circle glazing with translucent bullet-proof glass, while the interior void was occupied by the central staircase and adorned with eucalyptus laminated beams and a bamboo mesh. The concrete roof acts like public seating on the outside, so the architecture of the office had to comply with building regulations.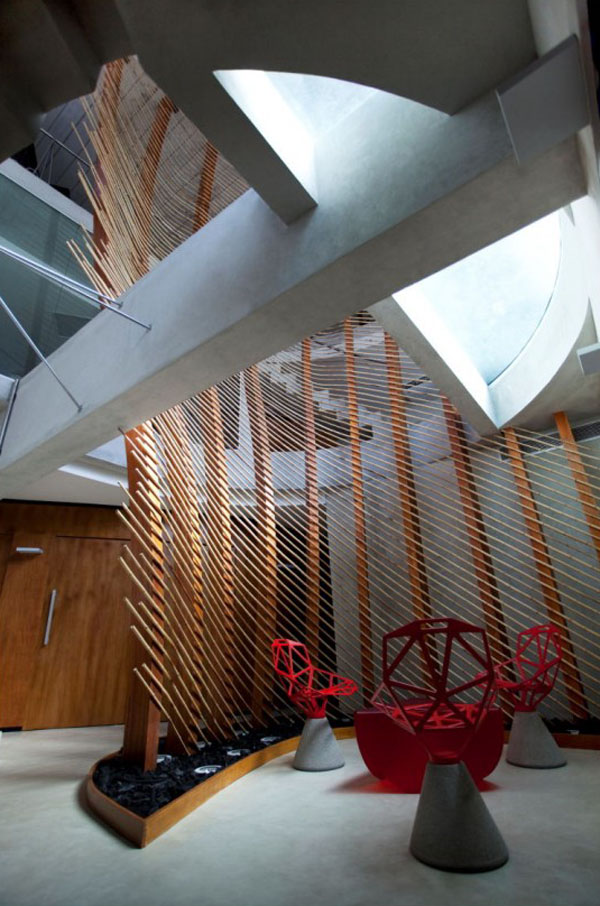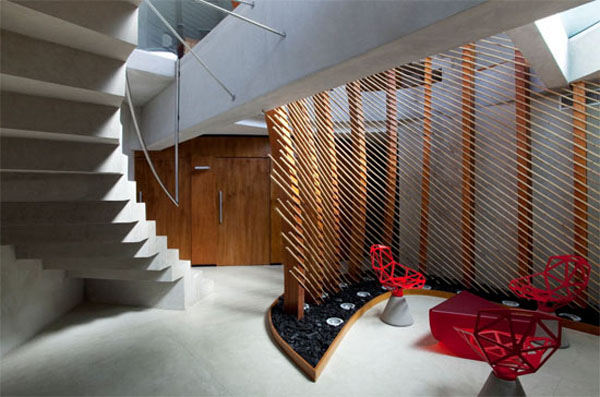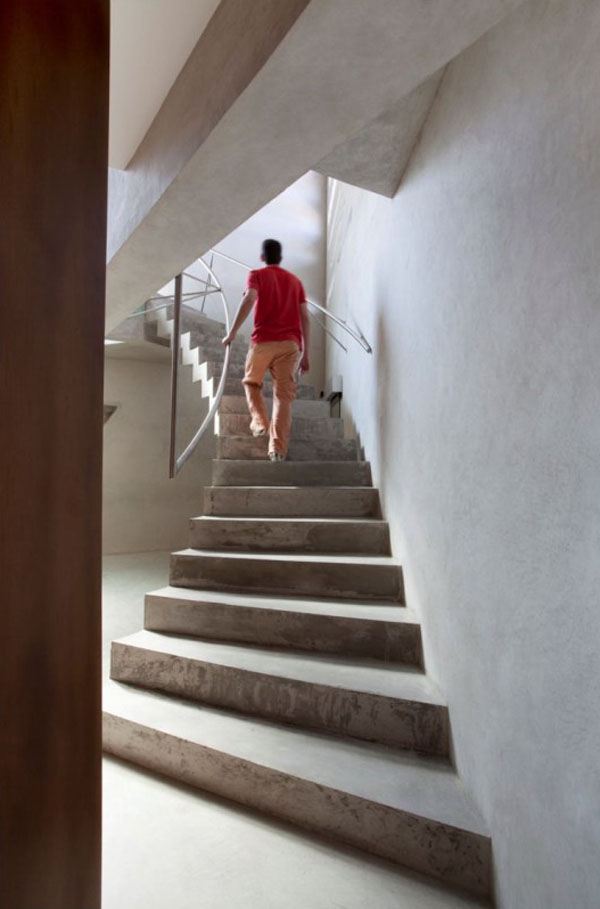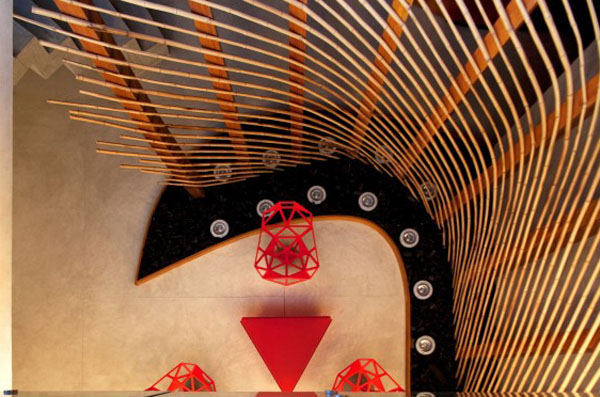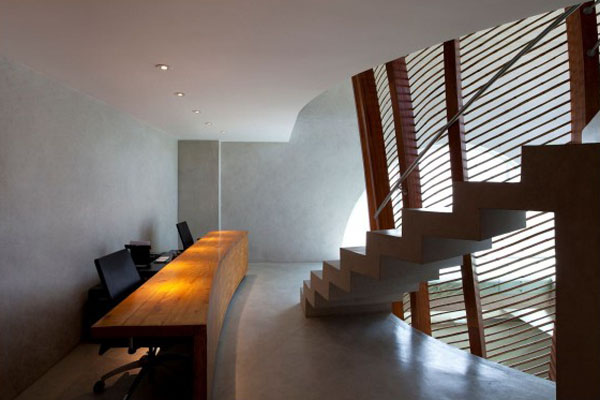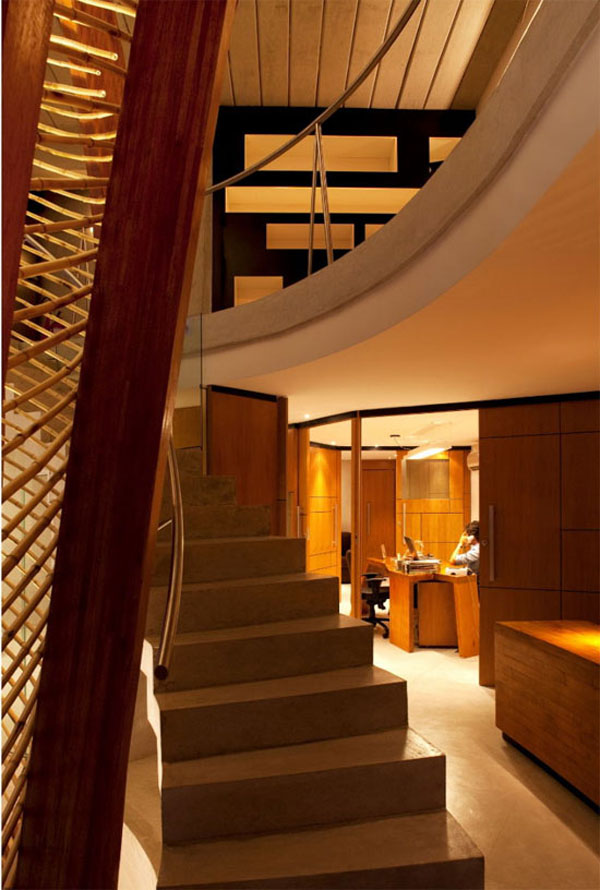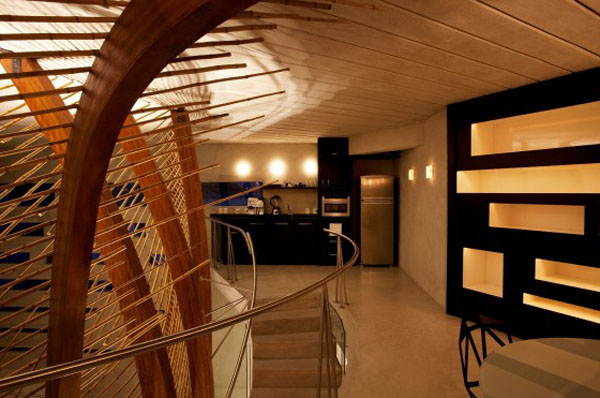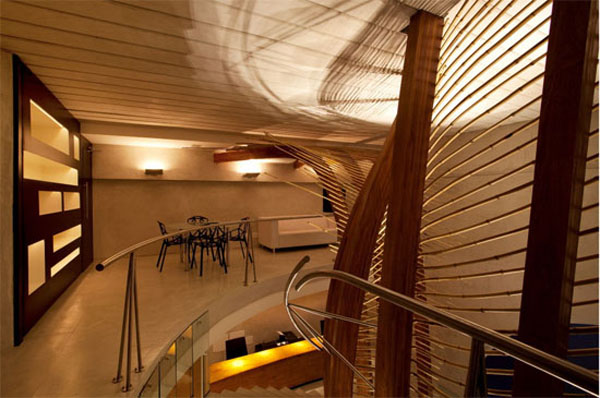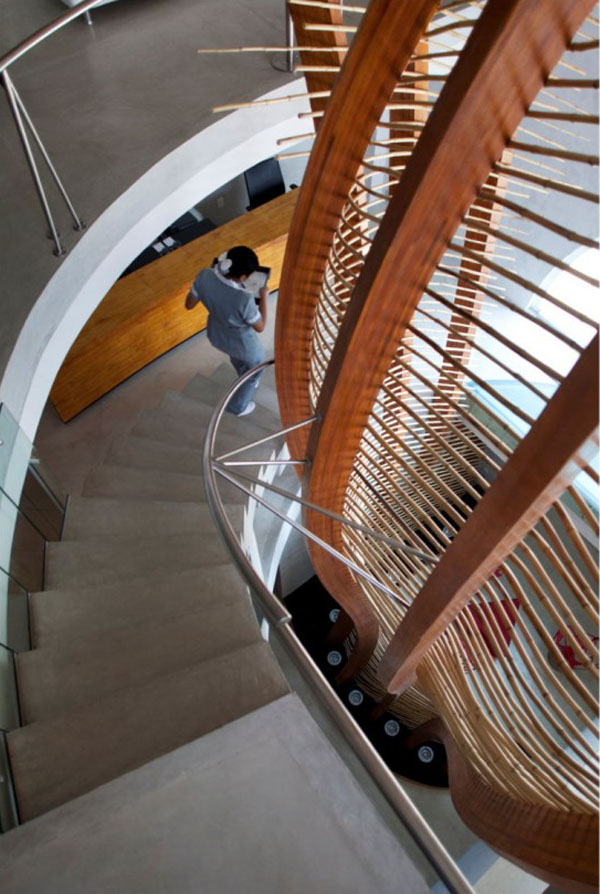 Liked the story? Share it with friends.