2011 is the year that Finnish interiors company Marimekko celebrate 60 years of bringing colour and pattern to the world. Founded in 1951 by Viljo and Armi Ratia, Marimekko has carved a niche out of the market for its brightly coloured patterned fabrics which are used for both clothing and interiors … from tablecloths, tableware, cushions, crockery, clothing, well anything that you can apply a print to.
Famous for their 'Unikko' print, or 'Finnish poppies' to the rest of us, they have kept their distinctive 60s style throughout the decades never becoming 'retro'.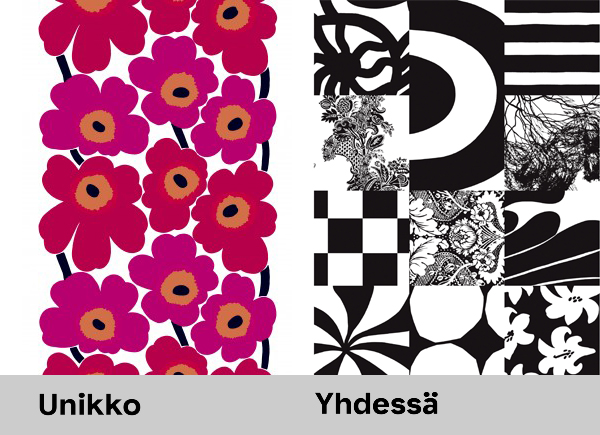 Now 60 years on, this company has commissioned its own celebratory print, Yhdessä – a patchwork collage of Maija Isola's designs, made by her daughter, Kristina Isola.
In black and white, this is a less bold print for the company, although a smart move as the pattern itself creates interest without the need of colour. More interestingly this year is that Marimekko have removed patterns altogether from their gorgeous dinner service leaving white plates to sit on this stunning, busy pattern. Is this a move towards less pattern? I certainly hope not!
The fabric is available from:
Skandium
245-249 Brompton Road
London SW3 2EP
www.skandium.com
Article written by Daniel Nelson (design writer for mydeco.com and based in the UK).