The Paisley Chair encompasses the feeling of love, or returning to one's home. Inspired by the shapes of a woman, the chair designed by Vito Selma expresses the need for physical and emotional comfort. Thin stainless steel legs convey a feeling of floatability and the design lines of the legs continue upwards to shape the chair's frame. Its sinuosity and enchanting shape make the Paisley Chair an exceptional piece of furniture.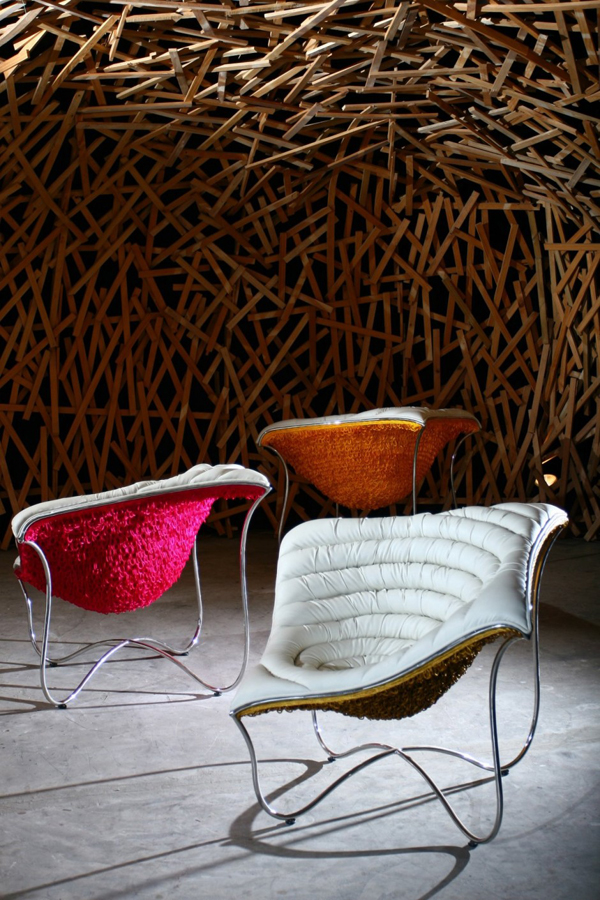 Philippine Abaca fiber was turned into rope and then into thousand of loops that decorate the backside of the chair. The hand sown backside displays different colours and offer glamorous accents. The unique texture combined with the sinuous lines resulted in a fantastic chair design. Created especially in support of Breast Cancer Awareness, the specific chair you can see below clearly sends a vibe of comfort and optimism.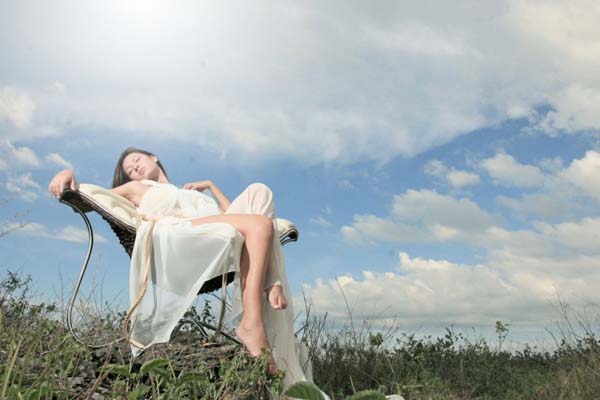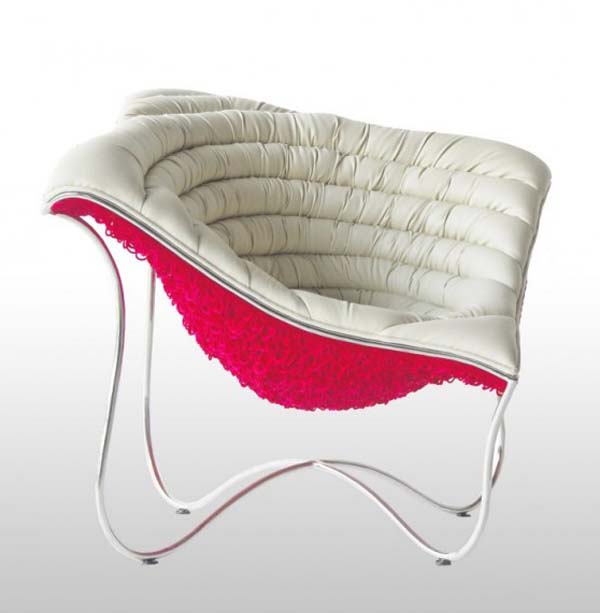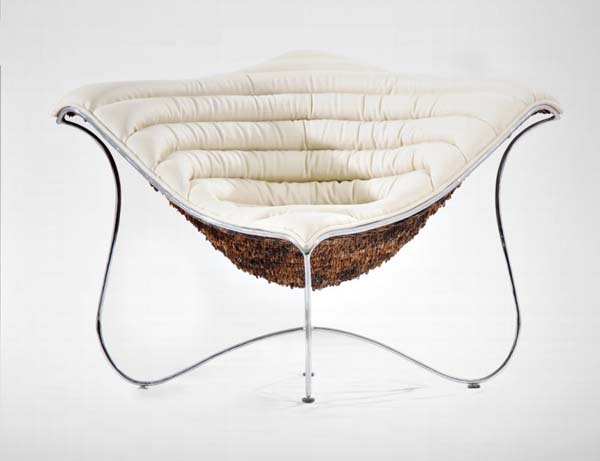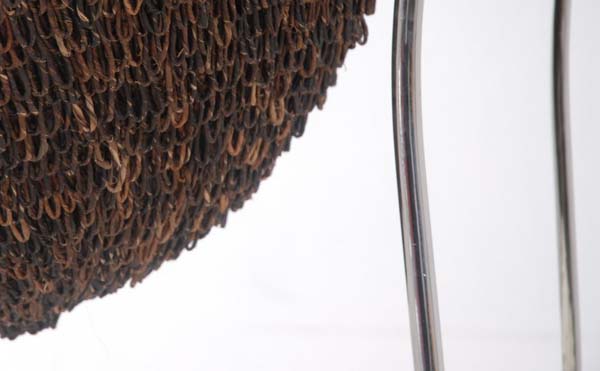 Liked the story? Share it with friends.