Formely known as the Church of Palms, this next building has been transformed from a historic structure into a luxurious home. Located in Brisbane, Australia, the residence received the massive makeover from Australian practice Willis Greenhalgh Architects. Seen from outside, the house looks like an unpretentious family home but that changes once you step inside the house.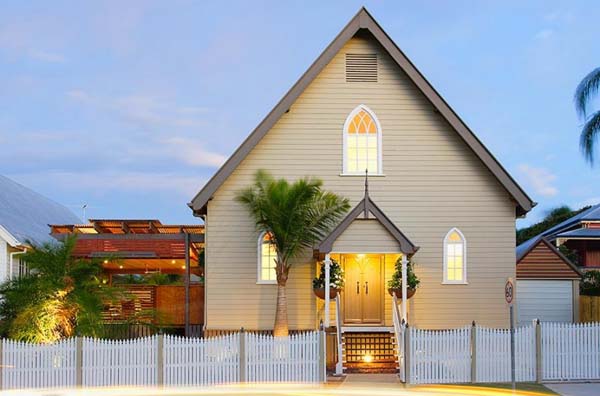 Named Bonney Avenue Residence, the transformed old heritage church features three bedrooms and three bathrooms, a large gourmet kitchen, a wine cellar, a saltwater swimming pool, a mezzanine area with study and a library and media room. The beautiful landscaped gardens complete the overall modern look of this new home.
Willis Greenhalgh Architects managed to create outstanding modern interiors and a classy and respectful exterior. Just take a look at the photos to see the amazing transformation.