The Cliff House conveys a strong feeling of modern architecture set amidst the palm trees near the beaches of Chowara, a fishing village in Kerala, India. Designed by Indian architecture firm Khosla Associates, the residence displays a collection of straight design lines and angled design elements. Contrasting with the expansive stretch of luscious green nature around, the house sits 200 feet above the beaches, offering a breathtaking view that sweeps along the Arabian Sea Coast.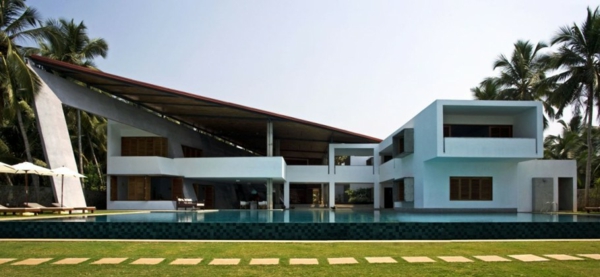 Surrounded by a coconut plantation, the residence marks its territory by displaying an unequalled architecture. The most prominent of all its features is an asymmetrical sloping roof that creates a wonderful contrast against the clear blue sky. Built on a total surface of 1397 square meters, the Cliff House has only the strictly necessary furniture and furnishings. This allows the house to resonate with the surrounding environment without letting the modern lifestyle overwhelm nature.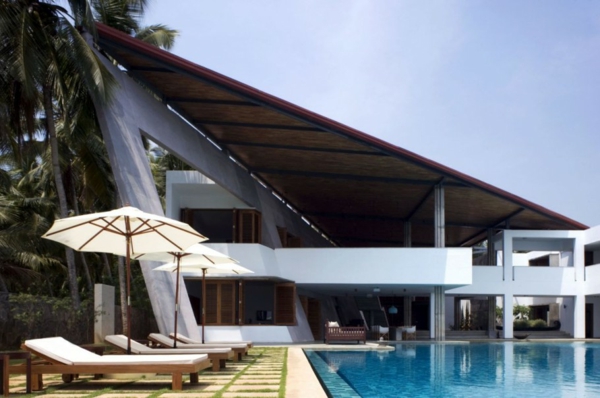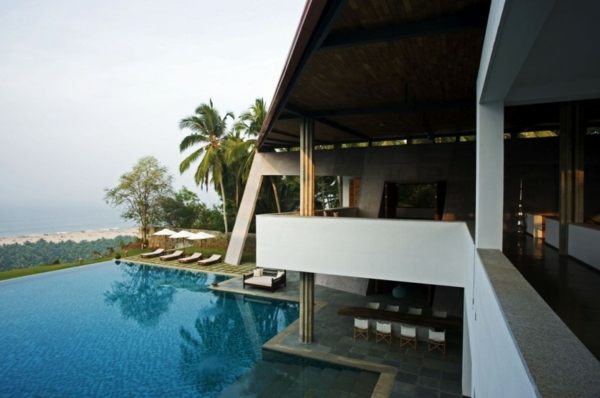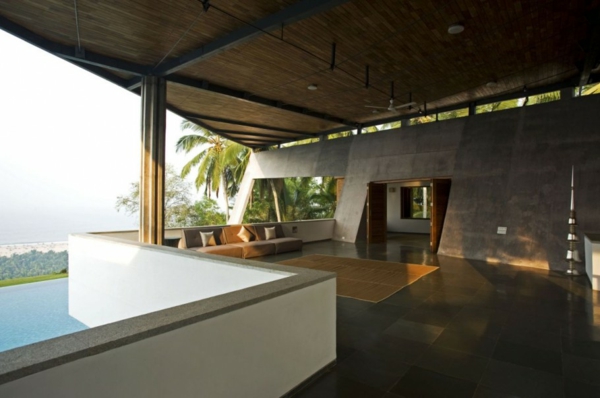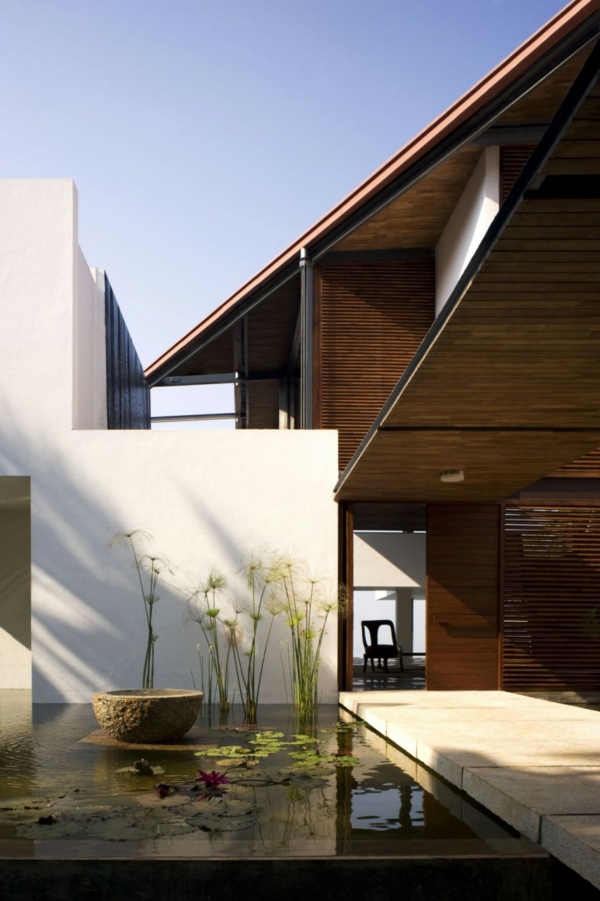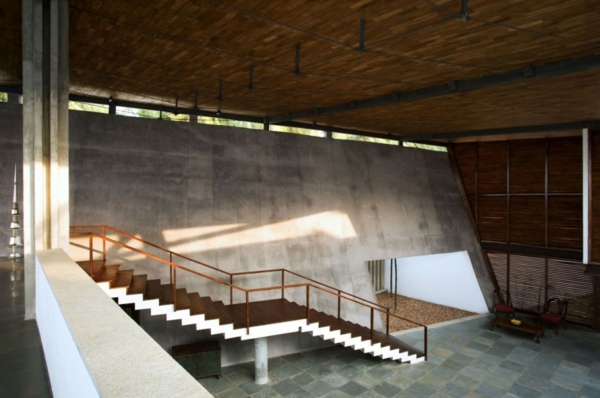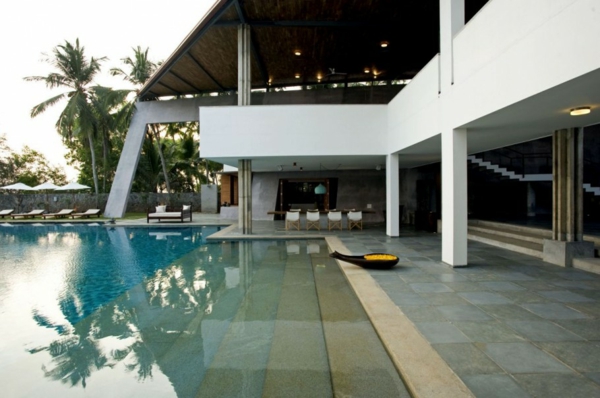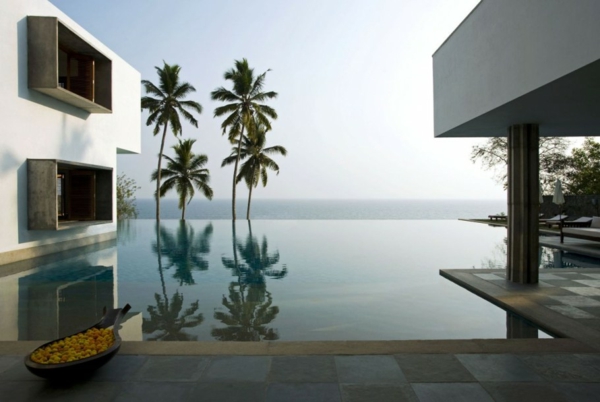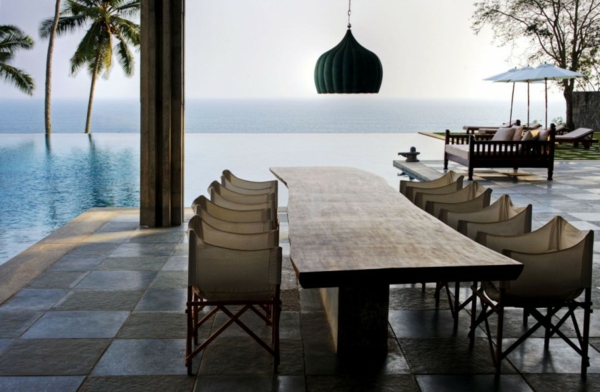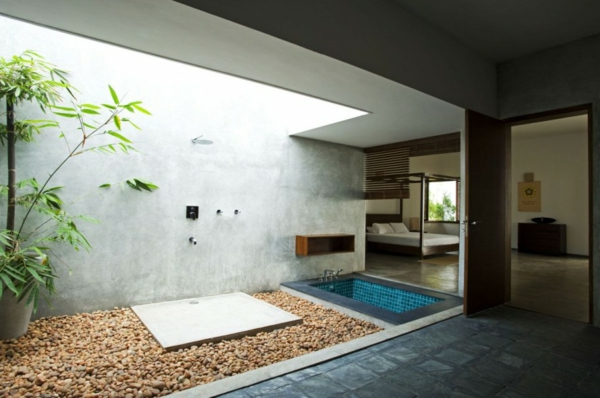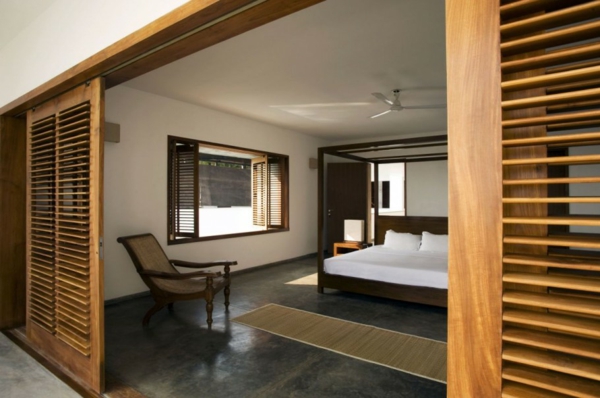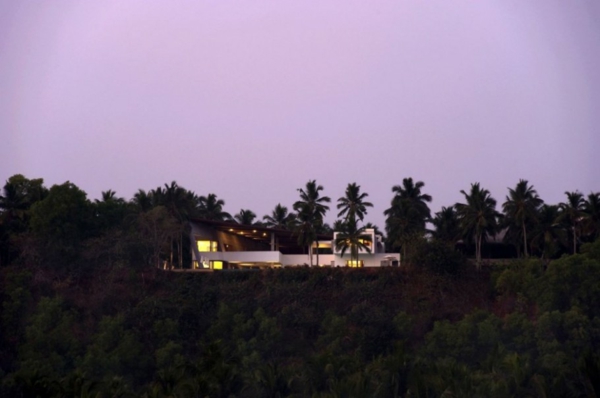 Liked the story? Share it with friends.