Looking for an appealing home? Let us show you a gorgeous apartment located on Kungsholmen Island in Stockholm, Sweden. This 1,550 square feet three-bedroom home features an open floor plan and beautiful views over Clear Lake.
As you can see the interior is simple, yet sophisticated, with modern furnishings, interesting light fixtures and a clean design. The walls and floors are white, creating an airy, light space. Moreover the open floor design makes it feel bigger than it really is.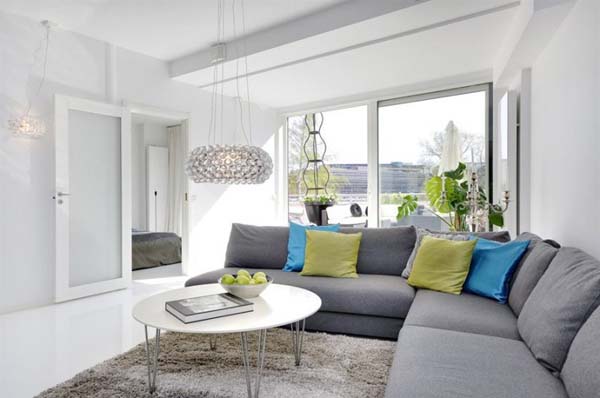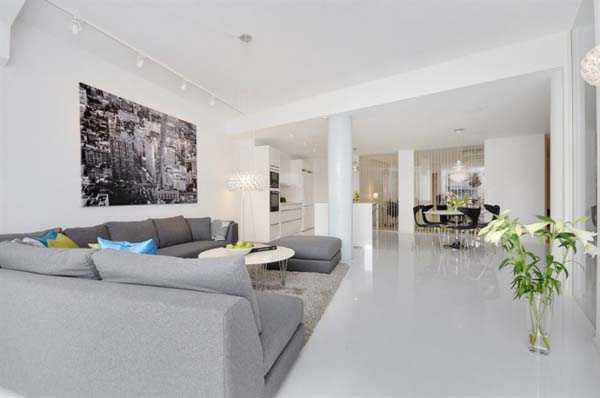 Everything seems to be centered around the living room, which is connected with the kitchen, dining area, one of the bedrooms and the 30sqf terrace. Furthermore the designers have used a neutral color palette for this house, but you can see some accent features, such as the pillows and rugs which give depth to a room. But wait, that's not all, if you want to relax you can use the sauna in one of the two bathrooms, which is a great feature that makes this home feel just like a spa.
This contemporary apartment is a stunning property with a sleek, hip vibe and is on the market for $1,35 million.