David Vandervort Architects have created another work of art. The Lopez Island House is located on a heavily wooded, medium-bank waterfront property on Lopez Island, Washington.
The structure comprises the main house with an isolated upper level and the studio which hosts his and hers art spaces. The studio is connected to the house with the help of an arcade. The angle of the living zone follows the line of the bank and creates an embraced outdoor deck area. Moreover the house present a lot of Asian features, such as a Tibetan prayer wheel in a special niche.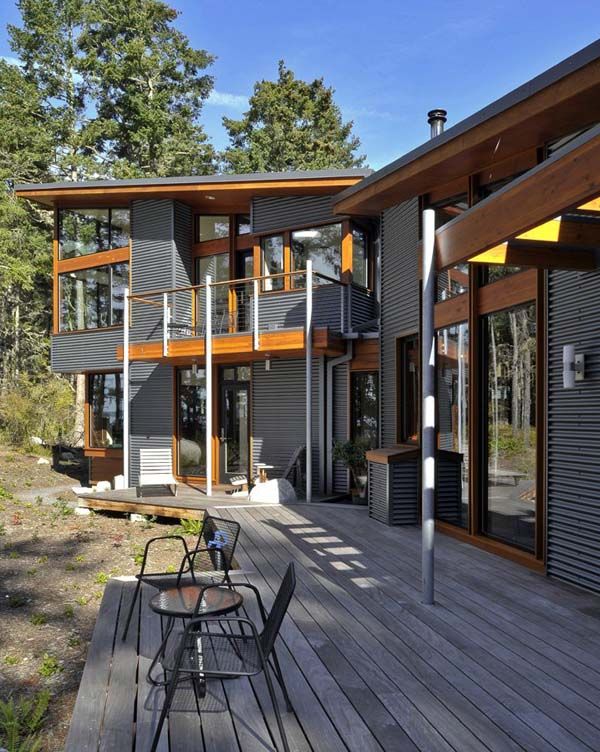 The interior design is modern, with white walls that offer a clean approach. Also, the residence has large windows that bathe the house in natural light and offer splendid views of the surrounding nature. The Lopez Island Residence is a beautiful home that has interesting spaces and can easily become an unique experience. Being close to the beach, you can say that is truly is an oasis.