The Oberen Berg House shelters a family space of over 4,800 square feet. Designed by Alexander Brenner, the house was created for a multi-generation family lifestyle, with interiors that can be easily adapted to any family situation. Seen from a distance, the house appears to be a large, unified structure, but once you get closer, you see that each part of the house corresponds to a specific socialization or relaxation area. The collection of crisp white cubes that shape the house's architecture shelter delimitated spaces.
A double-height ceiling thrones in the entrance hall, creating an open feeling that can be seen all over the house. Contemplating the views of the garden at the southwest, the house opens up to natural light with the help of floor-to-ceiling glazing.
Its orientation, extensive use of glass and dark floors, together with the solar system on the roof and a geothermal installation, ensure a great sustainable structure.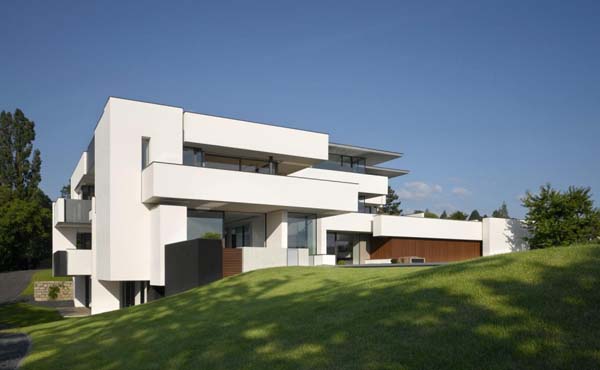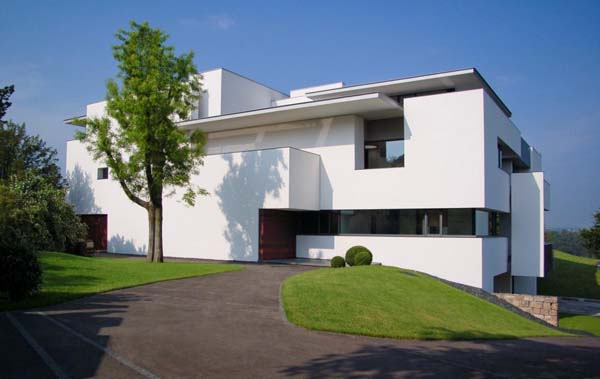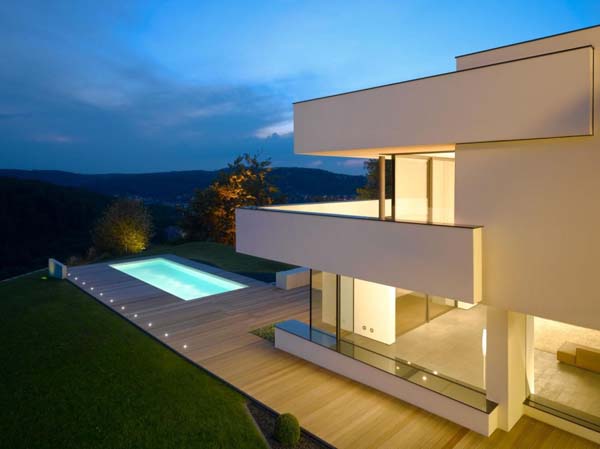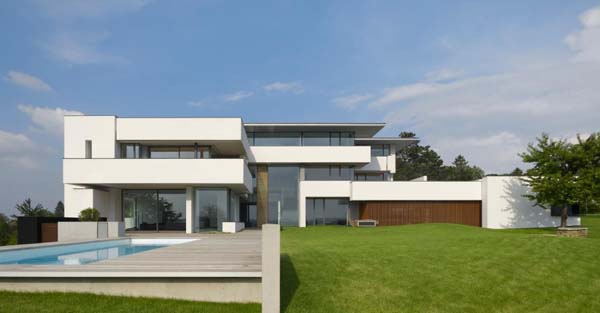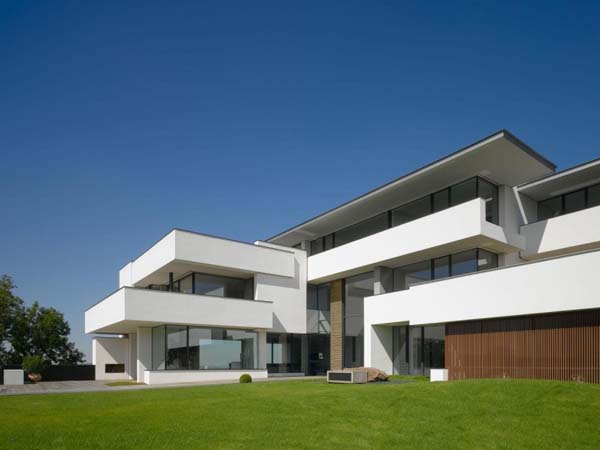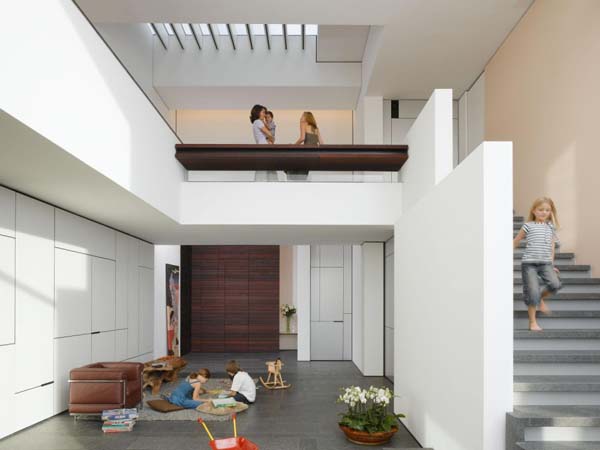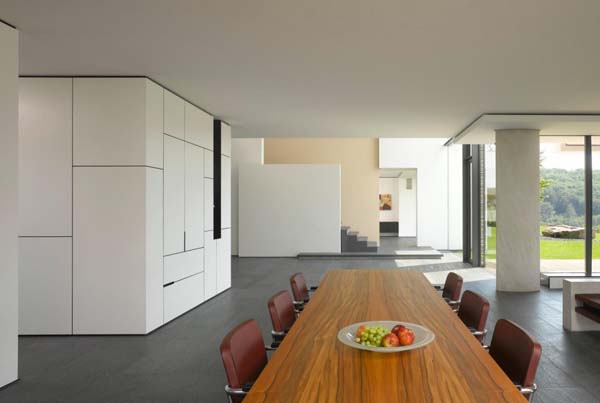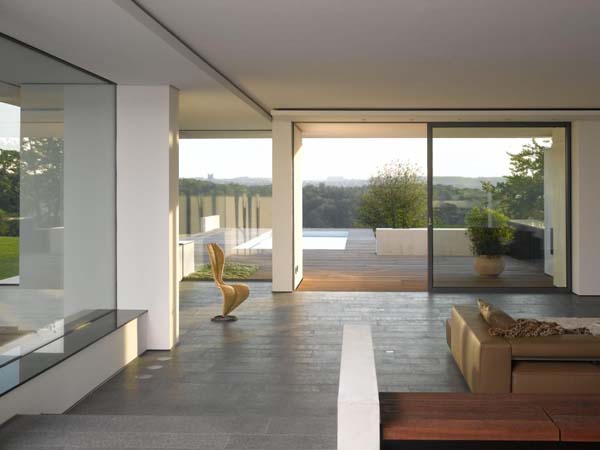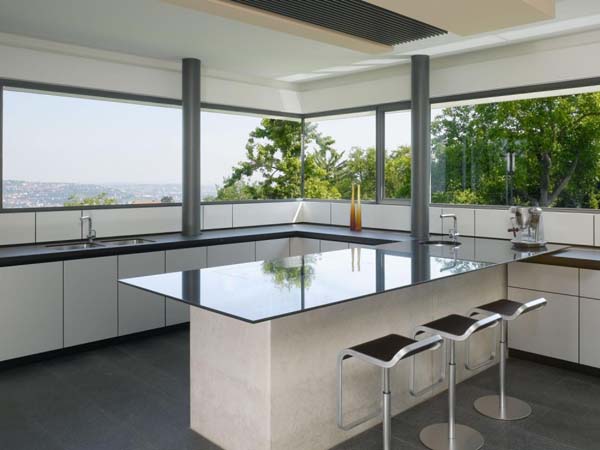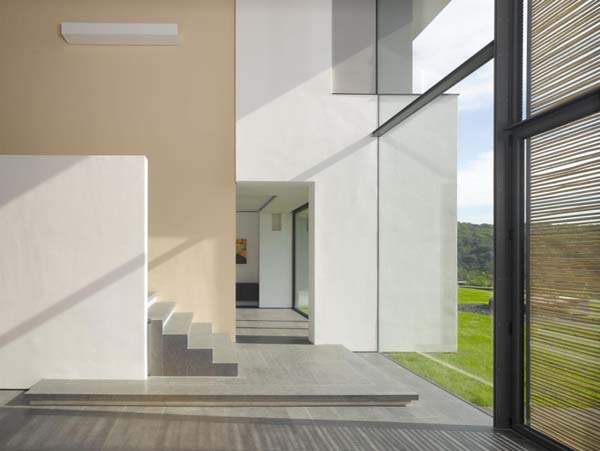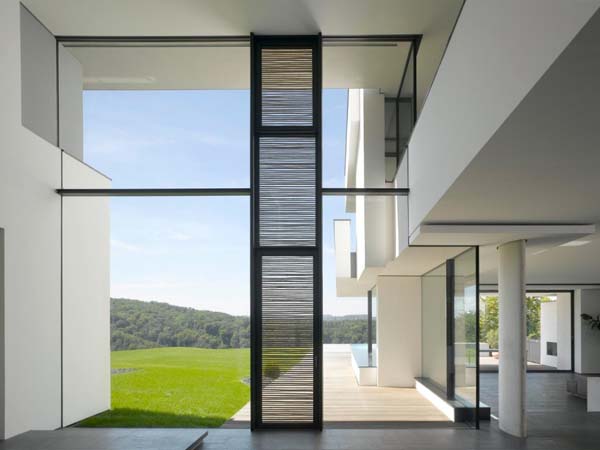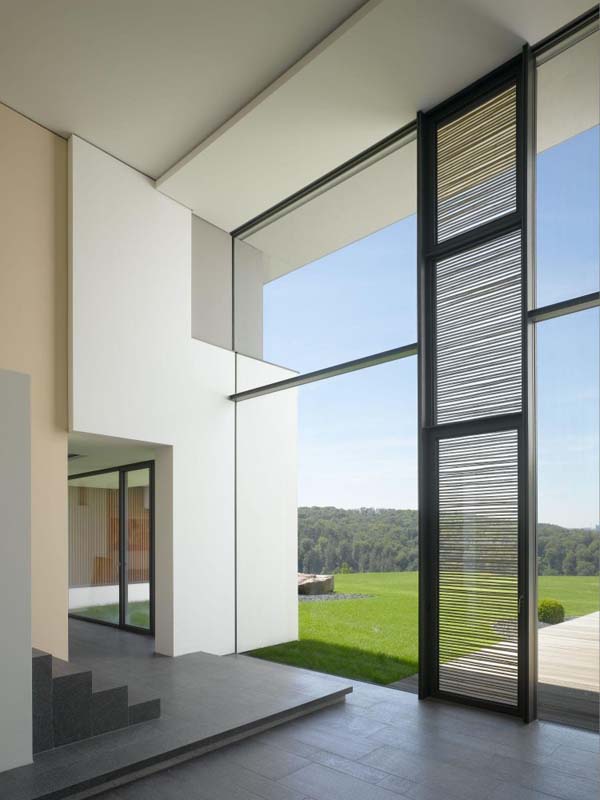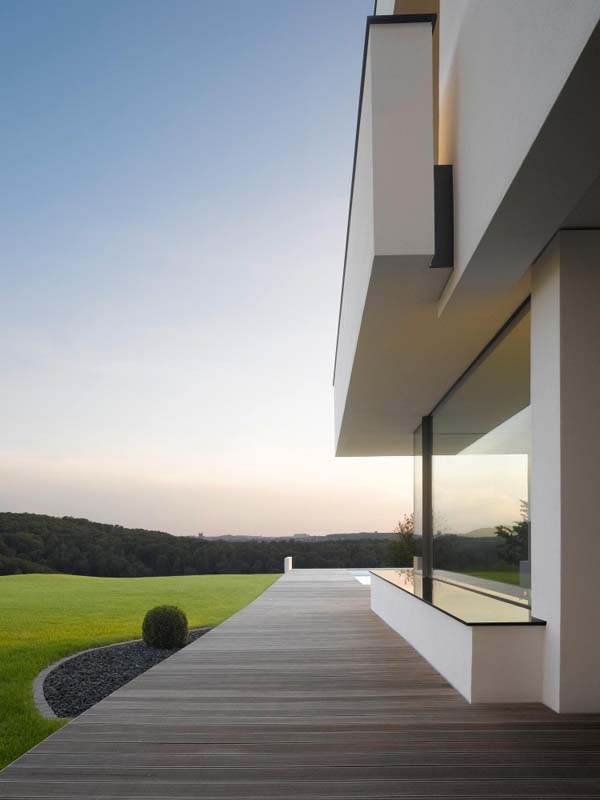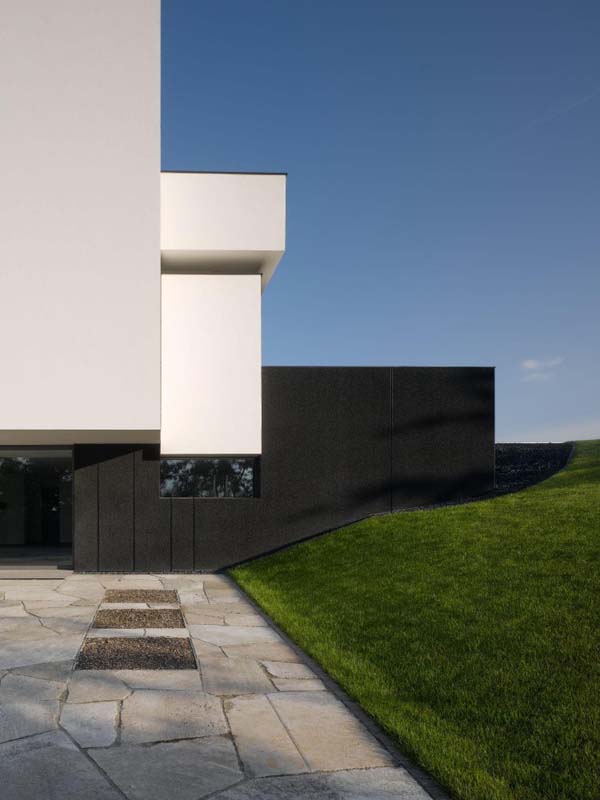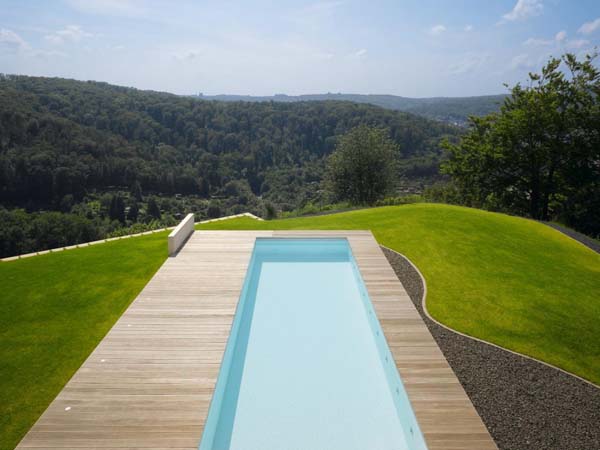 Liked the story? Share it with friends.