The Log Chop Bench strives to communicate the result of cooperation between the designers and their collaborators. Beginning with a simple sketch that only showed an abstract idea, the designers hired a professional lumberjill to carve the log into a final shape, removing the bark and creating three indentations in which the seats would be.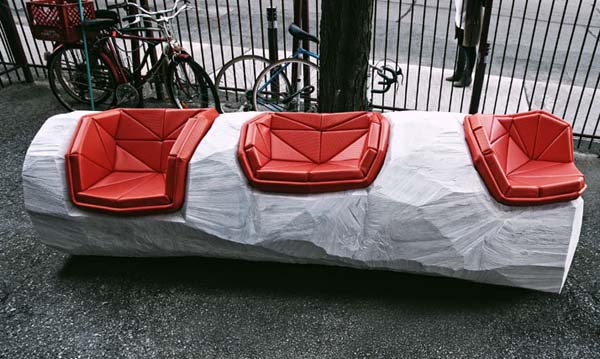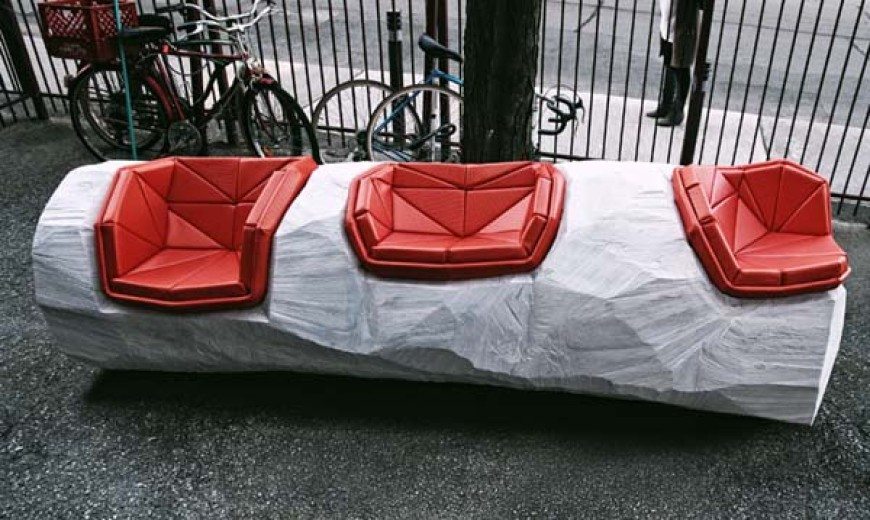 The long-standing tradition of logger sports served as a defining inspiration for the Log Chop Bench. Thus the lumberjill was asked to strike the log based on instinct, so that the final result would be a combination between design and spontaneous physical strenght. Another collaborator, a motorcycle saddle maker, polished the overall look of the almost finished bench with a red hand-sewn upholstery that follows the design lines created by the lumberjill.
The reclaimed log became an outstanding piece of instinctual contemporary art created by a team of diverse artists. Designers from The Practice of Everyday Design have successfully created a design bridge between professions.