Today we have something special for you, we're going to show you Le Loft des Innocents, in Paris. Redesigned by Frédéric Flanquart after an accidental fire, this apartment combines simplicity, lightness and complexity.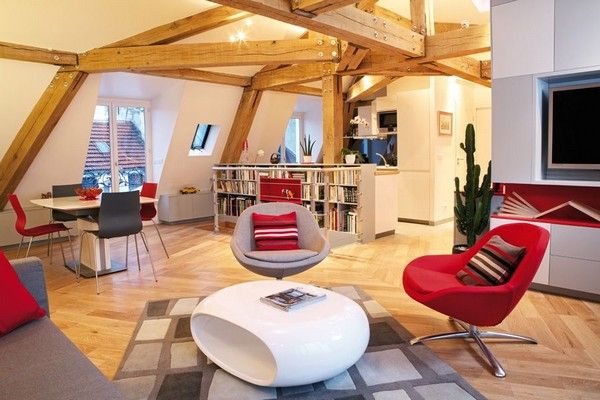 Having taken on a daring project meant that the architect had to come up with a creative approach. As a result of the fire the only reference marks were the staircase, which was half burned, a scaffolding structure used as a roof and the view over Paris. Despite all of this the architect managed to create a modern space that can be perfect for entertaining family and friends by day, and have an unique and mysterious place by night due to the dazzling light fixtures.
For the ultimate touch of the design they used wooden beams, that create a chalet-like feel to the loft.
To top it off, the furniture used has mainly light colors and is set off by the bold finishing touches.
[Photos by Ludo Martin and Pascal Otlinghaus]