Designers from John Maniscalco Architecture have created yet one more piece of art in San Francisco, California. The four-story Russian Hill Residence turned out to be a beautiful, interesting place to land.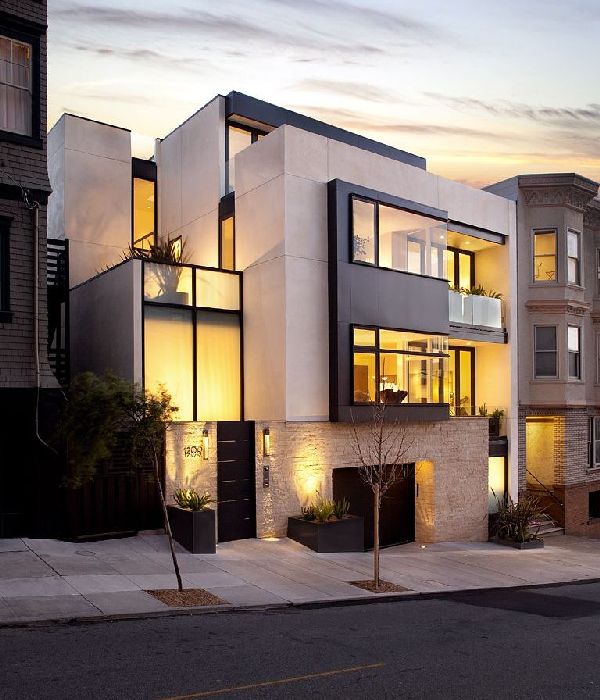 Siting on a wide site this house has large, airy rooms furnished with stylish, contemporary pieces. Moreover the transitional two-story glass-walled entry hall gives the sense of an open, light space, with the help of the large windows that brighten the place up.
The neutral tones throughout the entire house make it feel bigger and welcoming. Furthermore having a fireplace in almost every room makes the house look cozy and gives it an elegant element. Also the deck on the roof is the perfect spot where you can enjoy a wonderful evening with friends and soak in the beautiful views.
[Photography by Paul Dyer]