Today we are pleased to present you the latest work of Marcio Kogan. The Punta House continues the architect's tendency of designing long, angular structures of wood, stone and concrete.
Resembling some other projects of his, this simple structured house has wooden walls, pillar structure and a rocky roof. This helps create a merger with the surrounding environment and you don't even know where the interior begins. Furthermore it has floor-to-ceiling windows that flood the rooms with natural light and allow its inhabitants to enjoy stunning views.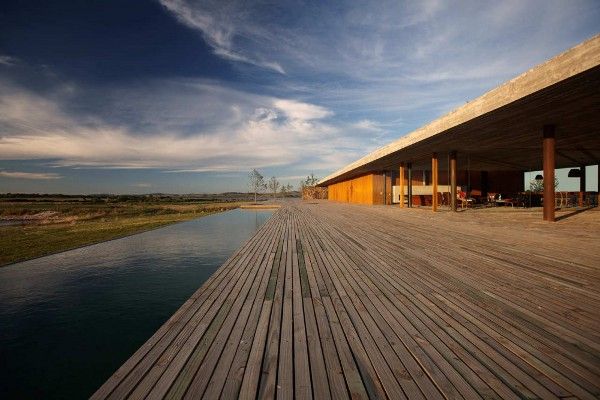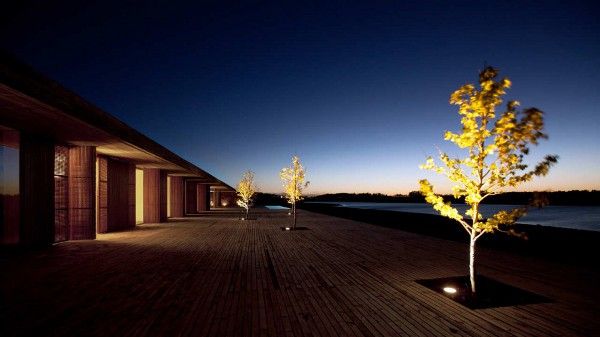 The house presents an important asset, which is the personally-crafted furnishings that give it some personality. The interior is a big, open space that is kept quite simple. The furniture highlights the materials used in the house's design. The residence also features a deck where you can spend a relaxing evening watching the sunset.
Without any doubt the Punta House is an incredible home to live in, an escape to wide plains and open skies.