A project of the Swedish design and construction company Upgrade Living, this fantastic 180 sqm apartment in Ostermalm, Stockholm was designed by Mats Gustafson.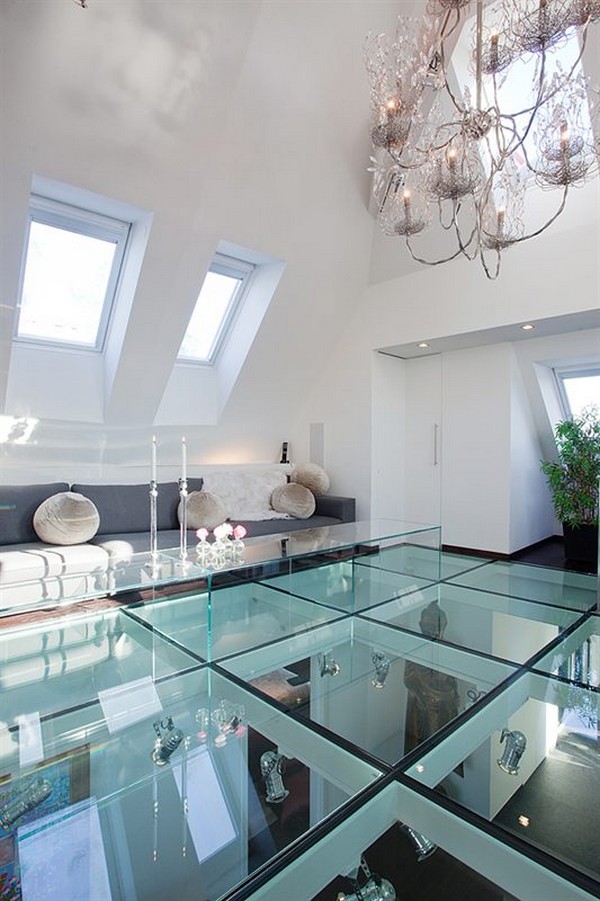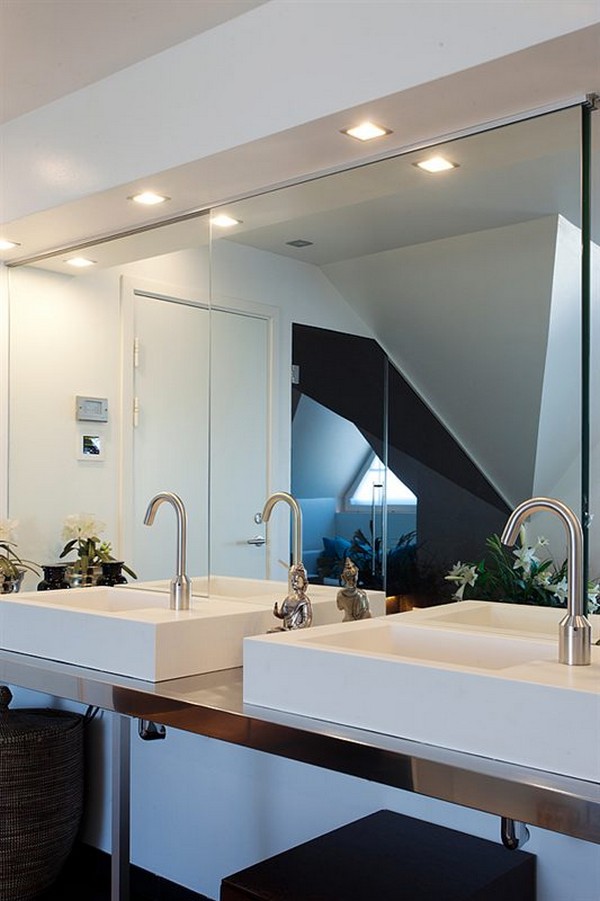 Modeled with exquisite taste and decorated with a love for Oriental philosophy, the apartment is maintained with cutting-edge technology, with every aspect being controlled by remote, from air conditioning system to blinds and fireplace. Finished in pure white, that highlights the majestic pointed windows, the apartment features contemporary furniture, large paintings, little philosophy corners such as the subtle but powerful fireplace decorated with rocks. The most fascinating aspect is, however, the glass ceiling of the 12 meter height living room. This 3 cm thick glass slab can hold 800 kg per sqm and is the floor of the attic, flooded with white light through the angular roof, furnished with soft, plushy furniture and decorated with valuable objects such as an ethereal and scintillating light installation. Along with the modern but mystically decorated bathroom, the attic space is the crowning of this home, a spiritual experience.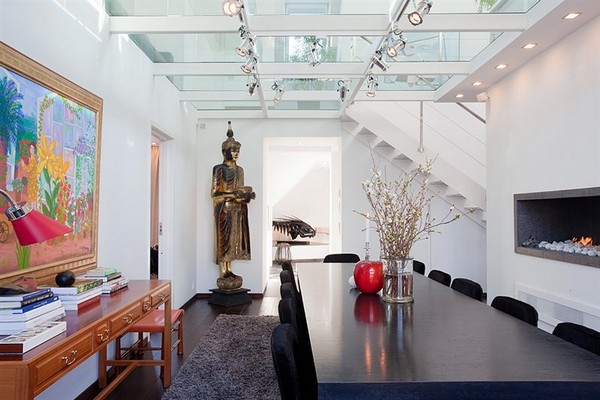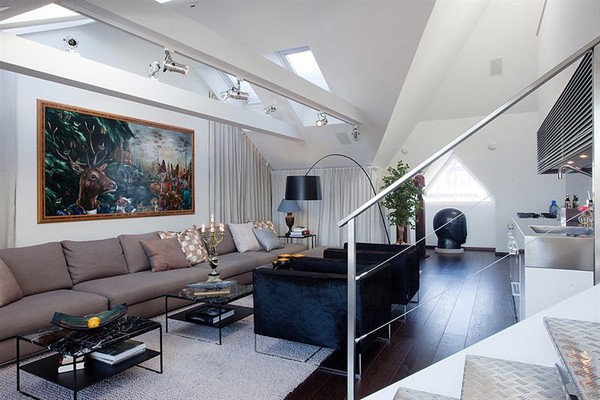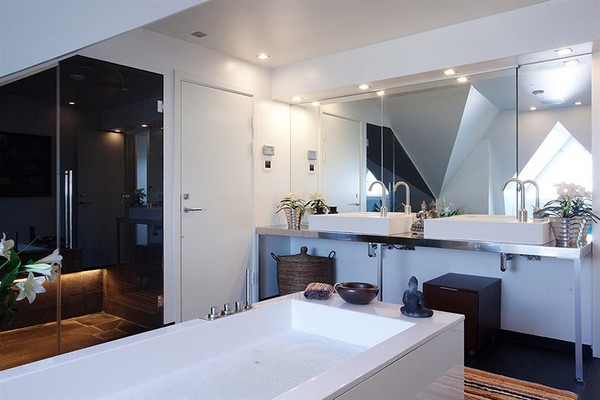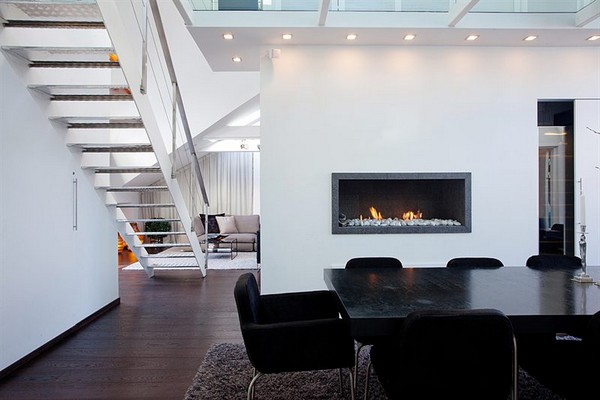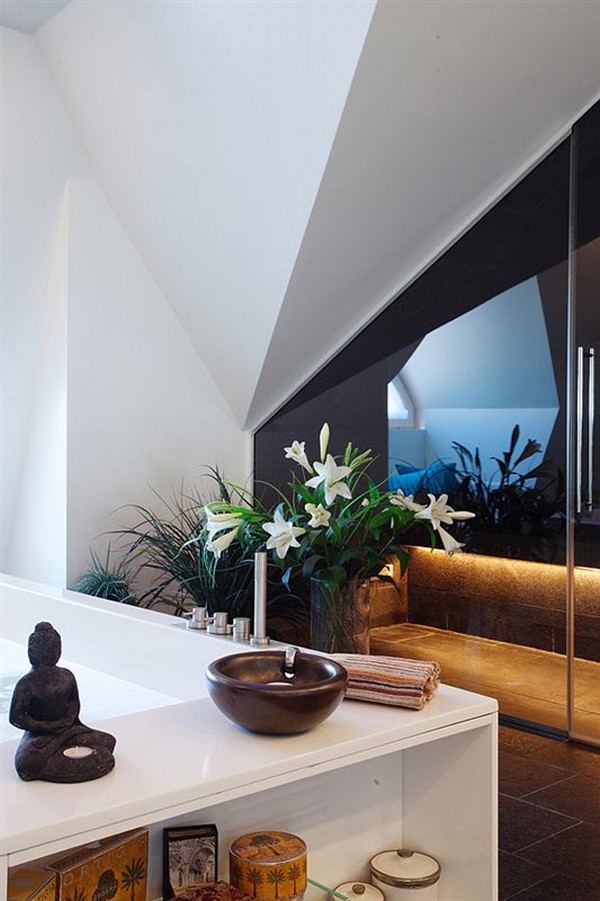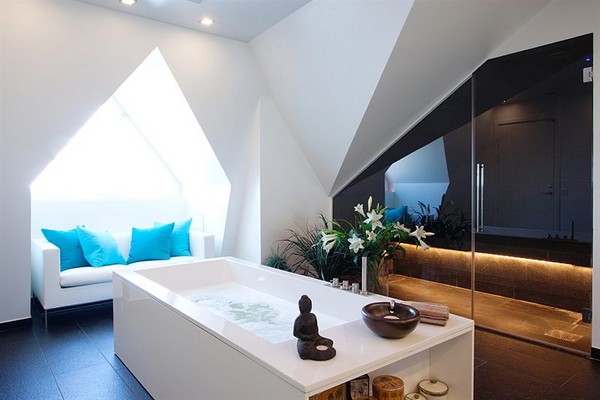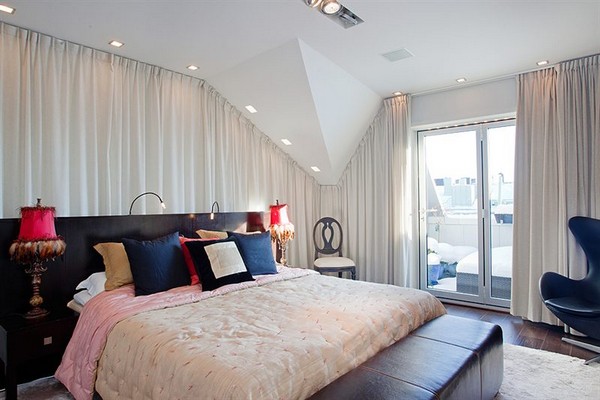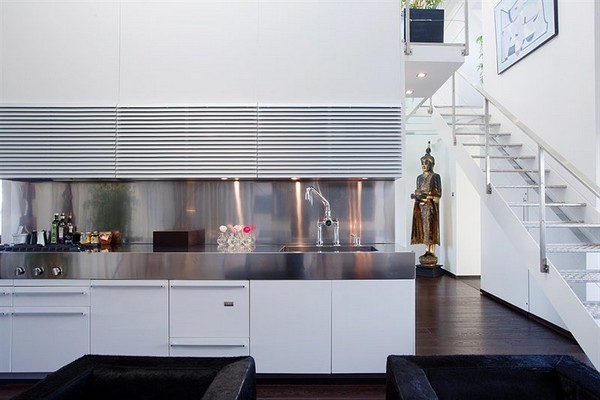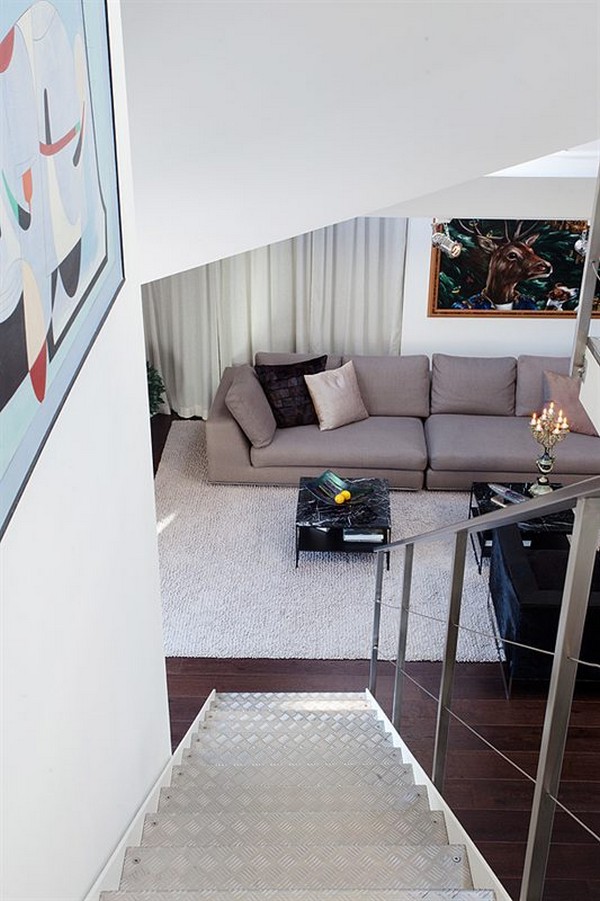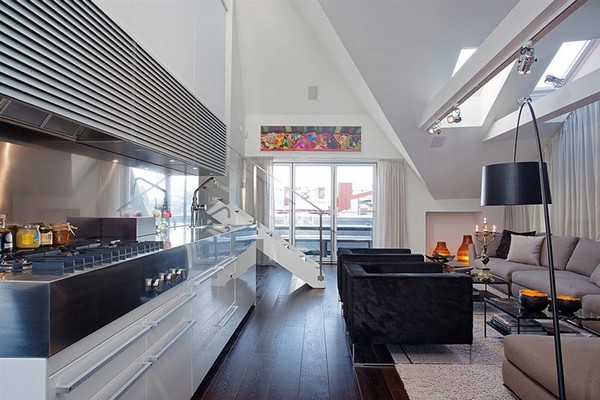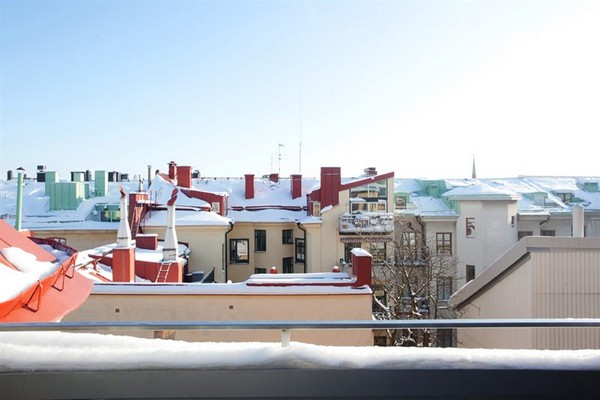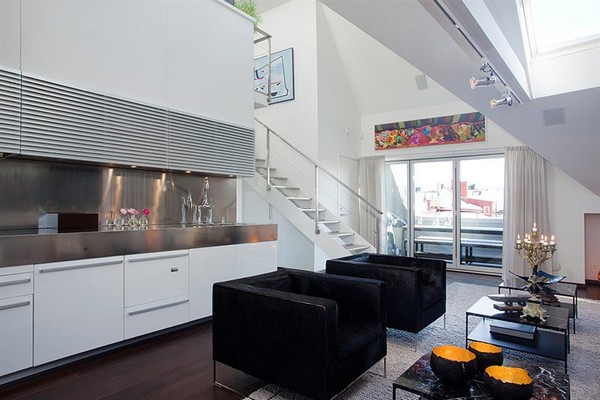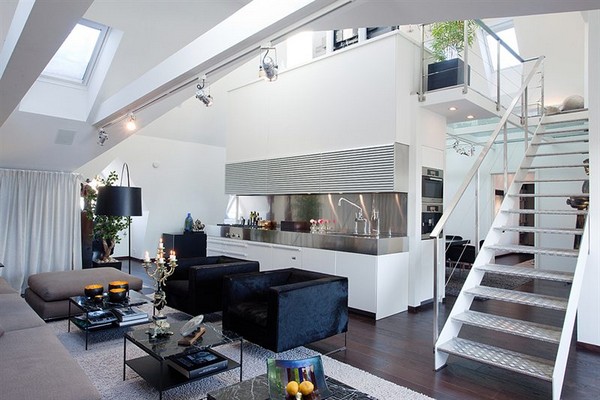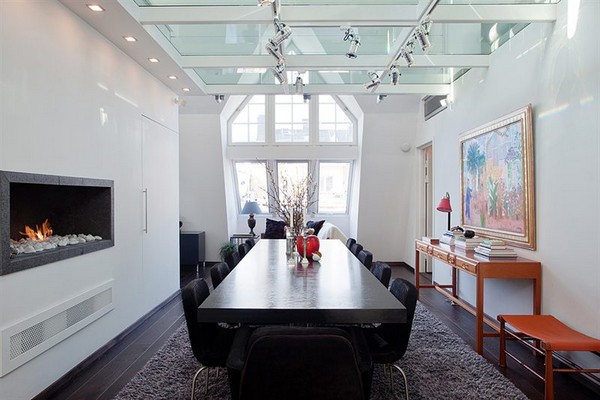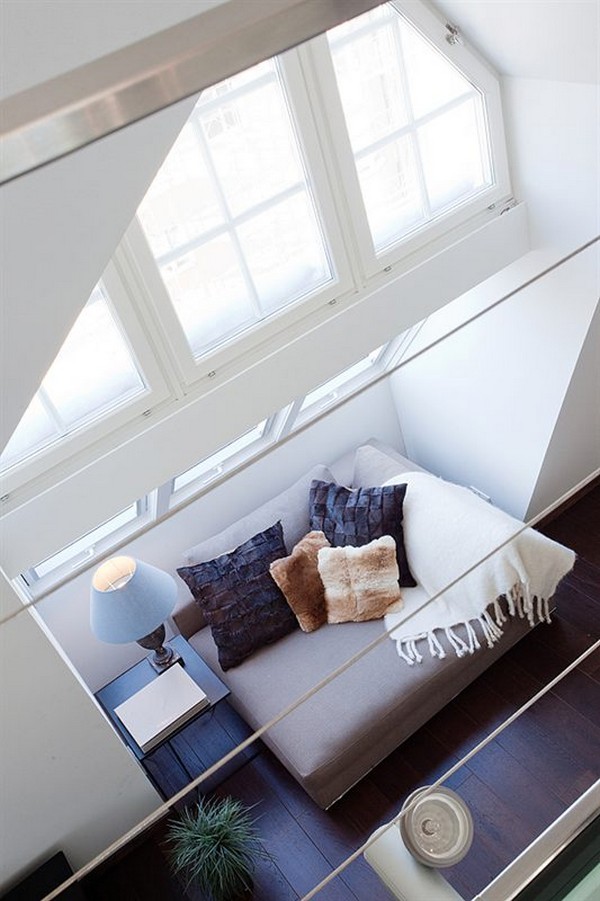 Liked the story? Share it with friends.