Taking the philosophy and art of repurposed material to a whole new level is this fantastic line of home accessories made by Tammy Roe for Sawbridge Studios for Handcrafted Furniture and Accessories.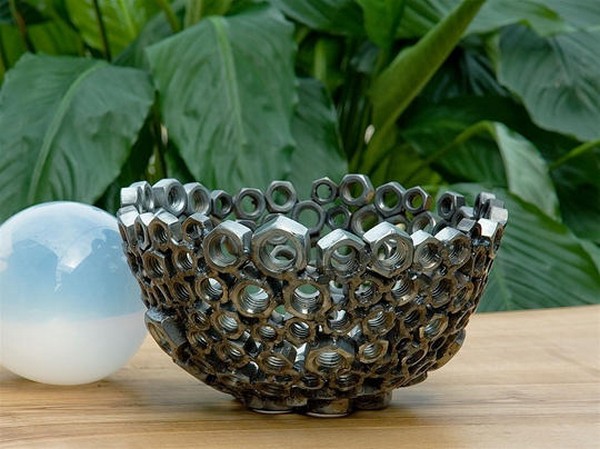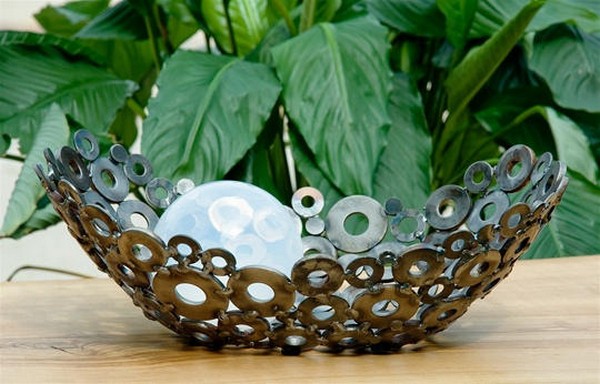 The Eco-Artist has used discarded metal, making "one man's trash- another woman's treasure". Her heavy metal masterpieces can appear industrial and rough, but also light-pervaded and delicate, depending on the pieces she uses, such as nuts and screws, disks and rings. Her metal vessels can be used as vases, fruit bowls, can feature integrated lighting and work fantastically in a modern or classical room layout, especially with wood furniture.
These heavy metal artworks, though controversial, are made from pieces collected with dedication and care, and combined with a welding torch. There may be a feminist manifesto somewhere in here, but leaving all that aside, Tammy Roe's metal home accessories are inspirational and one of a kind, a unique, creative, fun and eye-catching twist to any interior design layout.