J.J.Rousseau would highly appreciate the idea of this secluded and lofted forest home designed by HSWSG, suspended amongst the tree canopy.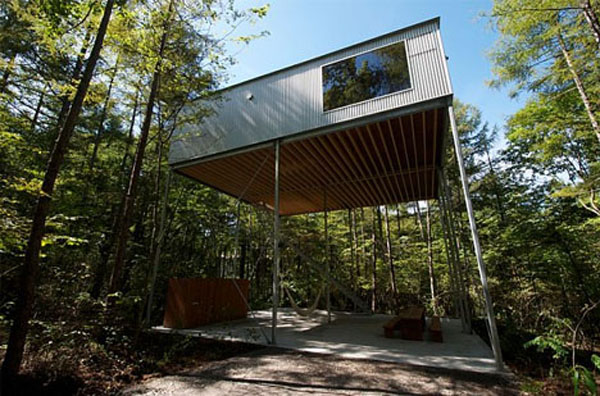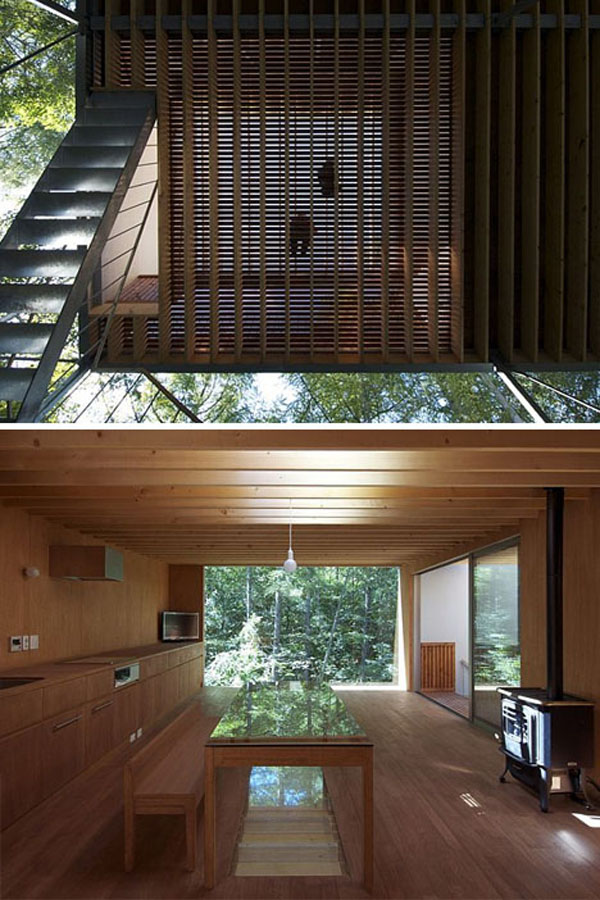 However, the execution is an exercise of modern technological virtuosity, with the wood and metal box supported by thin metal stilts with diagonal tension rods.
A long and nauseating ascension on a steel staircase leads to the lower deck, see-through from beneath since it is plastered with thin and staggered wood elements – a vast empty space consisting of just structure and the influence of the sights and forces of nature, suitable for meditation, as appropriate for a Japanese home.
The actual home is wrapped in a corrugated steel cage, completely furnished with wood in a relaxing hue, equipped with bathroom, bedroom, kitchen and living rooms with broad views of the forest.